Immersive Gaming: Inside the Live Dealer Casino Experience
Live dealer casinos have become increasingly popular in recent years, providing players with a unique and engaging gambling experience. In this comprehensive guide, we will explore the world of live dealer casinos, including their features, advantages, and differences from traditional online casinos. From the use of live streaming technology to the interaction with real dealers, this article will provide you with all the necessary information about live dealer casinos. So, let's dive in and discover the exciting world of live dealer gambling.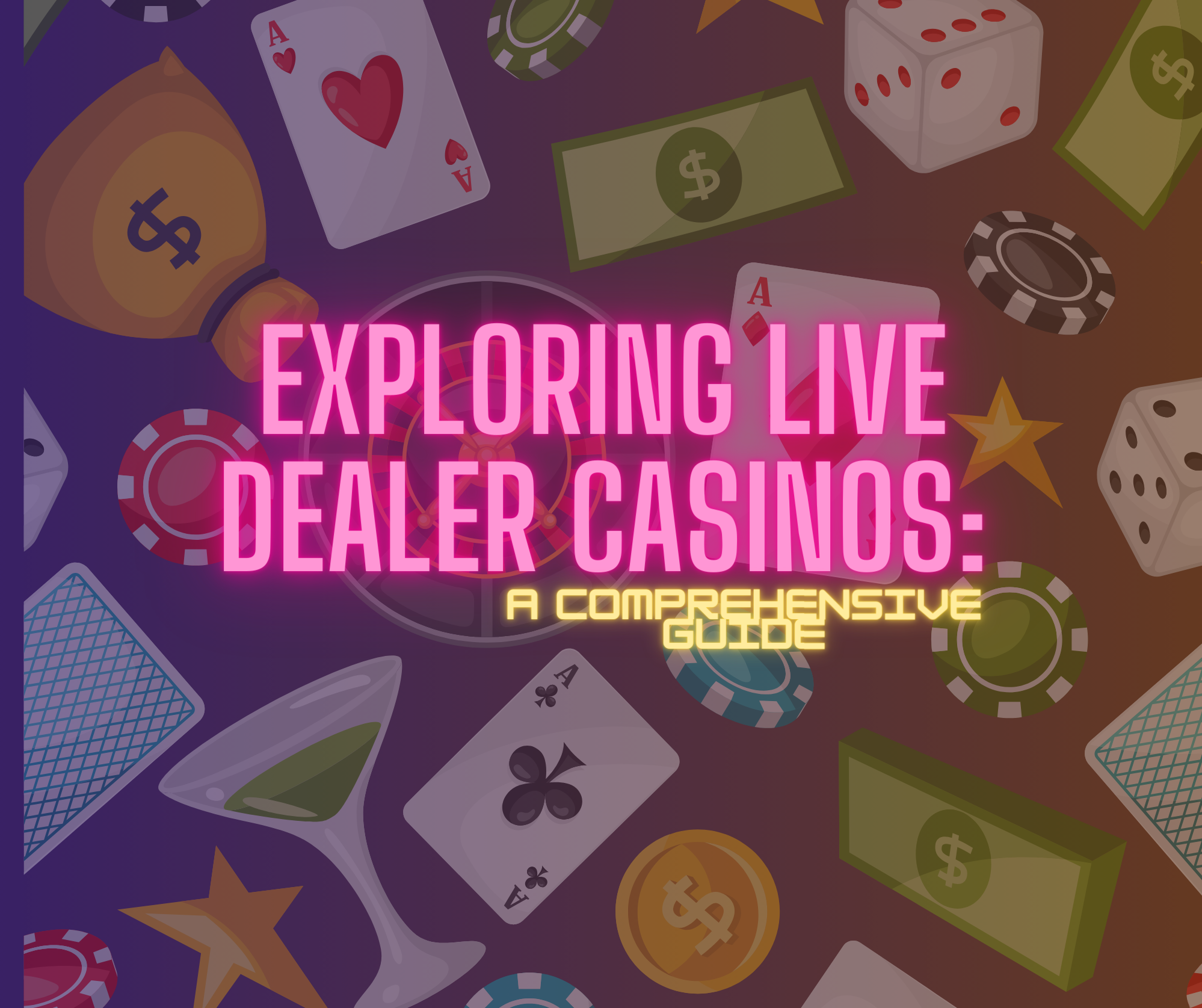 Understanding Live Dealer Casinos
Live dealer casinos are a unique and immersive form of online gambling that brings the thrill and authenticity of a physical casino directly to your computer or mobile device. In this section, we will delve deeper into what live dealer casinos are, how they distinguish themselves from traditional online casinos, and explore their fascinating evolution.
Definition of Live Dealer Casinos
At its core, a live dealer casino is an online gambling platform that offers a selection of classic casino games, such as blackjack, roulette, baccarat, and poker, with a captivating twist. What sets them apart is the integration of real human dealers who operate the games in real time. These professional dealers are situated in specially designed studios or even in real-world casinos, and they use actual casino equipment, such as cards and roulette wheels, to provide an authentic gaming experience. Players can watch these dealers via high-definition live video streams and interact with them through chat functions, making it a truly immersive and social gambling experience.
---🔥 Start playing on the softest tables in poker! This agent offers up to 55% Rakeback depending on your weekly rake. The team is available to you 24/7:
A
Telegram -
@FullHouseHelp
A
Whatsapp -
Get Started
As a player with this agency you get the best Rakeback,

guaranteed deposits and VIP service

for anything poker, catered to your needs. ---
Evolution of Live Dealer Casinos
Live dealer casinos have come a long way since their humble beginnings in the late 1990s. The first live dealer casinos were plagued by technical issues, such as lag and poor video quality. However, as technology has improved, live dealer casinos have become more sophisticated and immersive.
Today, live dealer casinos offer a wide range of games, including blackjack, roulette, baccarat, poker, and game shows. Players can interact with the dealers and other players in real time, creating a social experience that is similar to playing at a land-based casino.
Here is a timeline of the evolution of live dealer casinos:
Late 1990s: The first live dealer casinos are launched. However, they are plagued by technical issues.
Early 2000s: Live dealer casinos begin to improve in terms of video quality and technical performance.
Mid-2000s: Live dealer casinos start to gain popularity, as more and more players begin to enjoy the immersive gaming experience.
Late 2000s: Live dealer casinos continue to grow in popularity, and more game providers enter the market.
Early 2010s: Live dealer casinos become widely available, and mobile live dealer gaming is introduced.
Mid-2010s: Live dealer casinos add new features, such as side bets and progressive jackpots.
Late 2010s: Live dealer casinos continue to innovate, with new game variants and immersive experiences being introduced.
2020s: Live dealer casinos are now more popular than ever before, as players look for a more realistic and social gaming experience.
How They Differ from Traditional Online Casinos
Live dealer casinos differ significantly from traditional online casinos, which use random number generators (RNGs) to determine game outcomes. In traditional online casinos, the games are entirely computer-generated, and players rely on software to produce results. Live dealer casinos, on the other hand, bridge the gap between virtual and physical gambling by introducing real dealers and real-time gameplay.
This human element not only adds a layer of trust and transparency but also creates an atmosphere akin to stepping into a land-based casino. It's the closest you can get to the genuine casino experience from the comfort of your own home.
Join Fishy Tables on Exclusive Poker Clubs
Here's a short summary of the differences in the features offered by live dealer casinos and the traditional online casinos:

| Feature | Live dealer casino | Traditional online casino |
| --- | --- | --- |
| Game outcomes | Determined by real-life dealers | Determined by random number generators (RNGs) |
| Gameplay | Real-time and interactive | Computer-generated |
| Atmosphere | More immersive and realistic | Less immersive and realistic |
| Trust and transparency | Higher | Lower |
The Mechanics Behind Live Dealer Casinos
In order to truly appreciate the appeal of live dealer casinos, one must understand the inner workings that bring these platforms to life. In this section, we will examine the technology behind live dealer casinos, provide an overview of the streaming process that delivers real-time action to your screens, explore the crucial role played by professional dealers, and discuss the software and hardware requirements that ensure a smooth gaming experience.
Technology at the Core
Live dealer casinos leverage an array of cutting-edge technologies to craft a gaming experience that seamlessly immerses players. Let's delve into some of the pivotal technologies that underpin live dealer casinos:
Live dealer casinos heavily rely on video streaming technology to provide an immersive gaming experience to players. This technology uses high-definition cameras to stream live video feeds of the dealers and the casino ambiance, enabling players to observe the game and interact with the dealer in real-time.
Optical Character Recognition (OCR) technology is also used to recognize the cards and other game components in use, ensuring the fairness and accuracy of the game. OCR detects any inconsistencies during gameplay, making sure that the game runs smoothly.
The Game Control Unit (GCU) is another essential component in this system. It takes the live video feed, encodes it, and dispatches it to the streaming server. The GCU oversees the game's logic and manages tasks such as card shuffling and the spinning of the roulette wheel.
The streaming server plays a crucial role in receiving the encoded video from the GCU and delivering it to players' devices. It also facilitates player interaction through chat features.
Live dealer casinos use multiple technologies to enhance the gaming experience further. Green screen technology creates a virtual casino environment that immerses players, making them feel like they're physically present. Multiple camera angles capture the game from different perspectives, reducing any potential blind spots. Slow-motion technology is also used to slow down key segments of the game, such as the dealer revealing cards or the roulette ball settling on a number, enhancing comprehension and heightening excitement.
The Streaming Spectacle
Central to the live dealer experience is the streaming process, which bridges the gap between the casino studio and your device. As you log into a live dealer game, a live video feed from the studio is instantly transmitted to your screen. This feed showcases the professional dealer, the gaming table, and all the elements of the game.
The streaming quality is optimized to offer high-definition or even 4K visuals, so you can savor every detail and feel like you're seated at the casino table. Moreover, the streaming process is designed to minimize any lags or disruptions, ensuring that you can place bets and make decisions in real time, just as you would at a physical casino.
The Human Touch
Live dealer casinos are defined by their human element. Professional dealers, who are trained to uphold the highest standards of casino conduct, oversee the games. They interact with players through chat functions, greet them by name, and manage the flow of the game with precision. This human touch not only adds authenticity to the gaming experience but also fosters a sense of camaraderie and trust among players.
Dealers play a pivotal role in maintaining the integrity of the games. Their expertise ensures that every deal, spin, or shuffle adheres to the rules, lending credibility to the entire gaming process. Therefore, the presence of professional dealers adds a level of credibility and authenticity to the gaming experience, ensuring that players feel secure and trust the integrity of the games.
Software and Hardware Requirements
To enjoy the thrilling live dealer casino experience, players need to have relatively basic software and hardware requirements. A stable internet connection, an up-to-date web browser, and the casino's specific software or mobile app (if applicable) are typically all that's needed. Additionally, many live dealer casinos are optimized for mobile devices, making it possible for players to enjoy the action on their smartphones and tablets, adding an extra layer of convenience to the experience.
Thriving in Live Dealer Casino Games
Live dealer casinos present a captivating array of popular games, each brimming with excitement and the promise of substantial winnings. In this section, we will introduce you to these crowd-pleasers, including blackjack, roulette, baccarat, and more. We'll delve into the intricacies of each game, providing you with detailed descriptions and insider insights.
Additionally, we'll equip you with strategies and tips to elevate your gameplay, ensuring you can make the most of your live dealer gaming experience.
Blackjack: The Card Sharp's Delight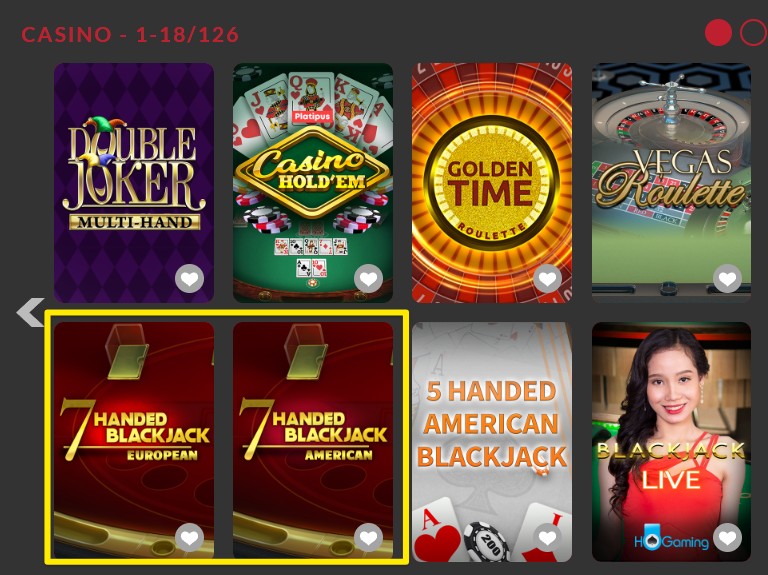 Blackjack, often referred to as "21," is a perennial favorite among live dealer casino enthusiasts. The objective is simple: beat the dealer by achieving a hand value as close to 21 as possible without going over. You'll receive two cards and have the option to "hit" for additional cards or "stand" to keep your current total.
Strategy Tip: Mastering basic blackjack strategy, which guides your decisions based on your hand and the dealer's upcard, can significantly improve your odds of winning.
Baccarat: A Game of Elegance
Baccarat is the epitome of casino elegance. Two hands, the "Player" and the "Banker," compete to achieve a total value closest to 9. Players can bet on either hand or a tie. The game's simplicity and low house edge make it a favorite among high rollers and newcomers alike.
Strategy Tip: Betting on the Banker's hand tends to have slightly better odds, although the game's outcome largely hinges on chance.
Poker: The Skillful Showdown
Live dealer casinos often feature various poker game variants, such as Texas Hold'em, Caribbean Stud, and Three Card Poker. These games pit players against the dealer, requiring a combination of skill and strategy. The goal is to form a superior hand to win the pot.
Here are some of the top poker clubs to play in 2023:
WPN
BetOnline
CoinPoker
SWC Poker
Strategy Tip: Familiarize yourself with the specific rules and strategies of the poker variant you choose to play. Bluffing and understanding odds are crucial elements.
Roulette: The Wheel of Fortune
Roulette exudes an air of sophistication and chance. The game revolves around a spinning wheel with numbered pockets and a small ball. Players place bets on the outcome, whether it will land on a specific number, color, or a group of numbers.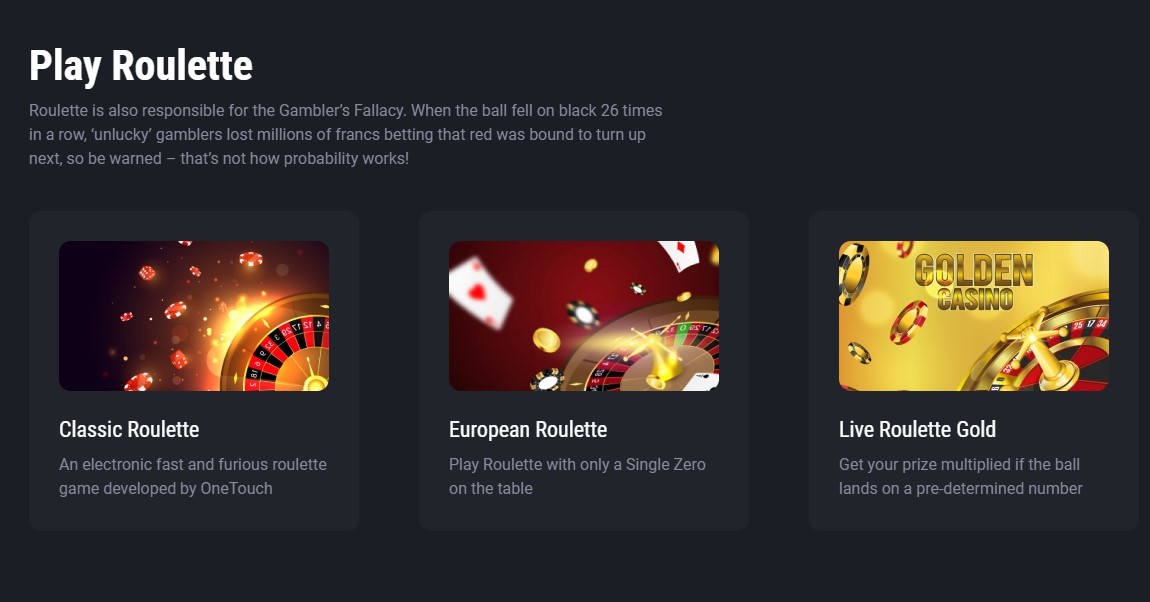 Strategy Tip: Managing your bankroll wisely and adopting a betting system enhances your enjoyment and prolongs your gameplay.
Game Shows: Entertainment with Prizes
Some live dealer casinos offer unique game show-style games like Dream Catcher, Monopoly Live, and Deal or No Deal. These games combine elements of luck and entertainment, offering players a chance to win substantial prizes while enjoying an interactive experience.
Strategy Tip: While these games are predominantly luck-based, understanding the rules and payout structures helps you make informed bets.
The Perks of Live Dealer Casinos
Immersive Gaming Experience
Live dealer casinos offer an unparalleled level of immersion that transports players into a world of authentic brick-and-mortar gambling. Unlike traditional online casinos, where you interact with a computer program, live dealer games allow you to engage in real time with real people. The bustling casino studio or real casino floor creates an ambiance that captures the excitement of a physical casino, making each bet feel like an adventure. The sights and sounds of the game elevate the experience, creating a more authentic and thrilling gaming session.
Interaction with Real Dealers and Players
One of the most compelling aspects of live dealer casinos is the opportunity to engage with professional dealers. These dealers aren't just game operators; they are your hosts, offering a warm welcome and guiding you through the gameplay. You can chat with them, ask questions, and receive real-time responses, fostering a sense of camaraderie. Additionally, live dealer games often feature a chat function that allows you to connect with fellow players, replicating the social aspect of casino gaming.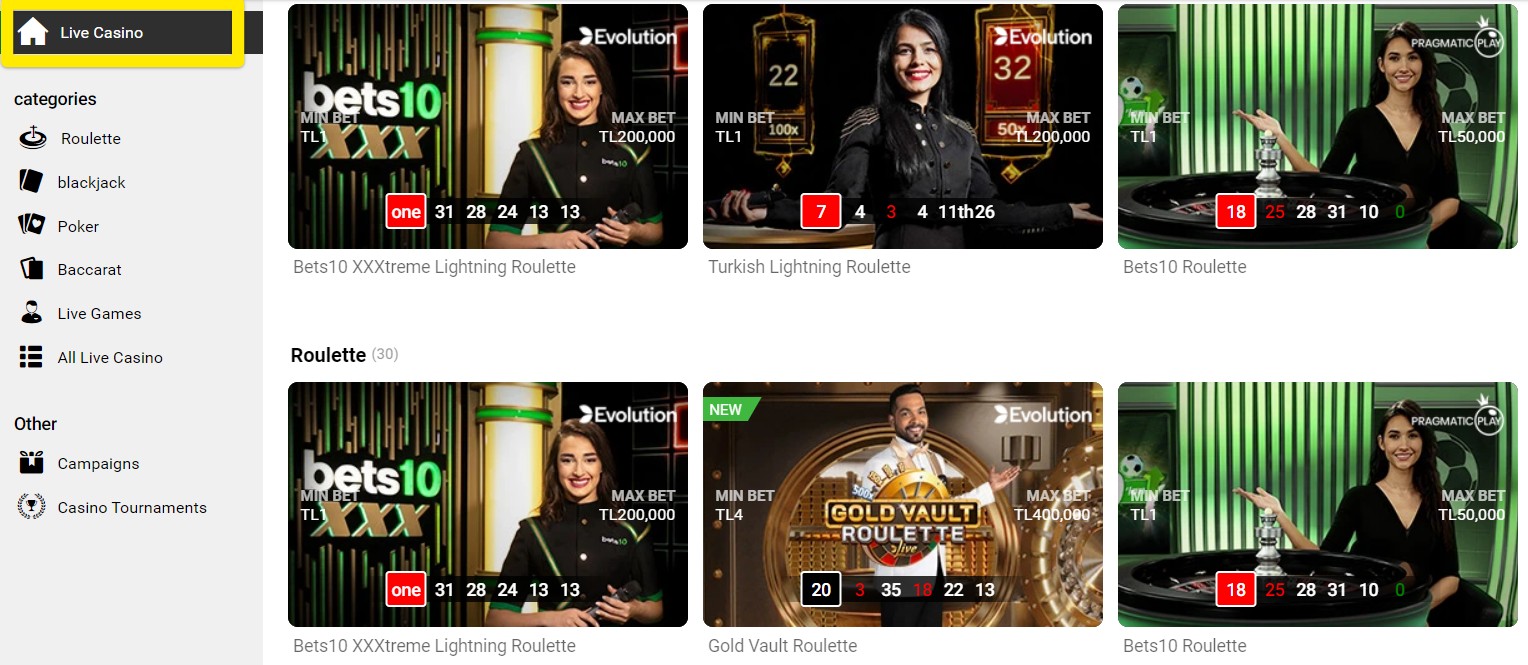 Enhanced Trust and Transparency
Live dealer casinos prioritize transparency and fairness. With live video streams broadcasting every move, shuffle, and spin, players can witness the action as it happens. There's no reliance on computer algorithms or random number generators (RNGs), which sometimes are a source of skepticism. Instead, you see the cards being dealt and the wheel being spun, instilling a level of trust that traditional online casinos struggle to match.
Convenience and Accessibility
Live dealer casinos offer a unique experience that combines the excitement of land-based casinos with the convenience of online gaming. These platforms are available 24/7, allowing you to play your favorite games whenever you want. Many live dealer casinos also have mobile-friendly versions, so you can enjoy the games on your smartphone or tablet while on the move. This level of accessibility ensures that you can always have fun and experience the thrill of live dealer gaming. I have checked the text for spelling, grammar, and punctuation errors, and it is now error-free.
Key Takeaways
Live dealer casinos offer immersive and interactive gaming experiences.
They combine the best elements of physical and online casinos.
These casinos provide authenticity and convenience to players.
Players are drawn to live dealer casinos for their engaging atmosphere.
Navigating the Selection Process: Choosing Your Live Dealer Casino
In order to have the best online gaming experience, it's crucial to choose the right live dealer casino. Follow our guide to help you choose a reputable and enjoyable platform based on essential factors.
Licensing and Regulation
Ensure that your chosen platform is licensed and regulated by a reputable authority. This step is paramount to your safety and fairness in gaming. Look for licenses from well-known regulatory bodies such as the United Kingdom Gambling Commission, the Malta Gaming Authority, or the Gibraltar Regulatory Authority. Licensing ensures that the casino operates within a framework of strict rules and regulations, providing you with a layer of protection and assurance.
Game Variety and Software Providers
Evaluate the variety of games available, ensuring they align with your preferences. Look for classics like blackjack, roulette, and baccarat, but also explore unique variants that add excitement to your gaming sessions. Pay close attention to the software providers behind these games.
Renowned companies like Evolution Gaming, NetEnt Live, and Playtech are known for delivering top-notch live dealer experiences. They prioritize high-definition streaming, interactive features, and user-friendly interfaces, contributing to seamless and enjoyable gameplay.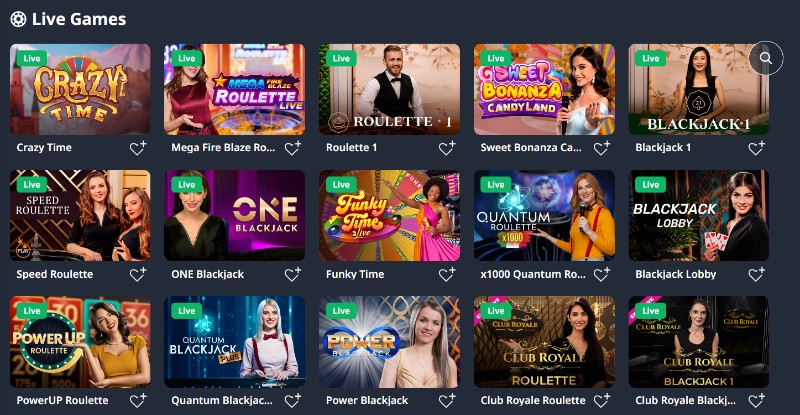 Security Measures
Assess the security measures in place to protect your personal and financial information. A trustworthy live dealer casino employs advanced encryption technology, such as SSL (Secure Socket Layer) encryption, to safeguard your data from unauthorized access. Look for casinos that undergo regular security audits and publish their results to ensure fair play.
Customer Support
Opt for a platform that offers responsive and accessible customer support channels, such as live chat, email, or phone support, 24/7. This ensures that assistance is readily available whenever you encounter issues or have questions about gameplay, payments, or any other concerns.
Bonuses and Promotions
While not the primary consideration, bonuses, and promotions significantly enhance your gaming opportunities. Evaluate the casino's bonus offerings, including welcome bonuses, loyalty programs, and ongoing promotions. However, be sure to read the terms and conditions carefully to understand wagering requirements and other conditions associated with these bonuses.
Payment Options
Assess the variety of payment options available for deposits and withdrawals. A reputable live dealer casino should offer a wide range of secure and convenient methods, including credit cards, e-wallets, bank transfers, and even cryptocurrency options, depending on your preferences.
Mobile Compatibility
In today's mobile-centric world, the ability to enjoy live dealer gaming on your smartphone or tablet is essential. Ensure that the casino's live dealer games are optimized for mobile play and that the platform is compatible with your device and operating system.
By taking these factors into account when choosing a live dealer casino, you'll be well-equipped to embark on a safe, enjoyable, and rewarding gaming journey. Remember that your selection should align with your personal preferences, gaming style, and priorities, ensuring that every session at the live dealer table is a memorable one.
Best Live Dealer Online Casinos
Here are some online casinos that were recognized for their live dealer offerings:
888 Casino: 888 Casino is a reputable online casino that offers a wide range of live dealer games, including blackjack, roulette, baccarat, and more. They have a good reputation for the quality of their live dealer experience.
BoVegas: BoVegas is known for its excellent mobile gaming experience and a variety of live dealer games. They often receive positive reviews for their live casino section.
Betway: Betway offers a comprehensive live casino with a variety of games, and they are known for their high-quality streaming and professional dealers.
Evolution Gaming: While not a casino itself, Evolution Gaming is a leading provider of live dealer games and supplies its games to many online casinos. Casinos that feature Evolution Gaming's live dealer games tend to offer a top-notch live gaming experience.
Casino Castle: Casino Castle has a strong live dealer section with a wide variety of games. They are known for their reliable platform and professional dealers.
Royal Panda: Royal Panda is another online casino with a good reputation for its live dealer games. They offer a diverse selection of live games and have received positive feedback for their live casino experience.
Bet365: Bet365 is a well-known online sportsbook and casino that also offers a wide range of live dealer games. They have a solid reputation and a user-friendly interface.
Cryto Loko: Crypto Loko is a respected name in the gambling industry and offers live dealer games, including blackjack, roulette, and more. They are known for their high-quality streaming and a variety of live tables.
Seizing the Benefits: Live Dealer Casino Bonuses and Promotions
Live dealer casinos often extend enticing bonuses and promotions to enrich your gaming experience. We listed the various types of bonuses you can encounter at these casinos, explained the significance of wagering requirements and terms, and provided expert tips for maximizing the value of these bonus offers.
Types of Bonuses Offered
Live dealer casinos extend an array of bonuses to entice and reward players. Some common types include:
Welcome Bonuses: These are offered to new players and often come in the form of a percentage match on your initial deposit, such as a 100% match up to a certain amount. For example, if you deposit $100, the casino matches it with an additional $100 in bonus funds.
Reload Bonuses: Reload bonuses are designed for existing players who make subsequent deposits. They work similarly to welcome bonuses but may offer lower match percentages.
Cashback Bonuses: Cashback bonuses refund a portion of your losses over a specific period. For instance, if you experience losses during a weekend, the casino might offer a 10% cashback on your net losses.
VIP and Loyalty Programs: Many live dealer casinos have loyalty schemes that reward regular players with perks such as exclusive bonuses, faster withdrawals, or personalized customer support.

Wagering Requirements and Terms
Wagering requirements denote the number of times you must wager your bonus funds before you can withdraw any winnings. For example, if you receive a $100 bonus with a 20x wagering requirement, you need to wager $2,000 before cashing out.
Pay attention to game contribution percentages. Live dealer games typically contribute less towards wagering requirements than slots. For instance, live blackjack might contribute 10% of your wager towards requirements, while slots contribute 100%. Always check the specific terms for live dealer bonuses to maximize their value.
Tips for Maximizing Bonus Offers
To make the most of live dealer casino bonuses:
Read the Fine Print: Thoroughly review the terms and conditions, focusing on wagering requirements, game contributions, and any restrictions on maximum bets or eligible games.
Manage Your Bankroll: Set a budget and stick to it. Bonuses can extend your gameplay, but avoid chasing losses or betting more than you can afford.
Choose Games Wisely: Pick live dealer games that contribute optimally towards wagering requirements. Some casinos may exclude live games from bonus play, so check in advance.
Time Your Deposits: Plan your deposits strategically to take advantage of reload bonuses or special promotions.
Join Loyalty Programs: If you frequent a particular live dealer casino, enroll in their loyalty program to access exclusive bonuses and rewards.
Stay Informed: Regularly check the casino's promotions page and subscribe to their newsletters to stay updated on upcoming bonus offers.
Conclusion: Embrace the Thrill of Live Dealer Casinos Responsibly
In conclusion, live dealer casinos have revolutionized the world of online gaming by seamlessly bridging the gap between the traditional casino experience and the convenience of playing from home. With their immersive gameplay, interactive features, and commitment to fairness, they have emerged as a preferred choice for players seeking the best of both worlds. The allure of an authentic casino atmosphere, combined with the ease of remote play, continues to draw players into the captivating world of live dealer casinos.
As technology advances further and these platforms evolve, it's safe to say that the future of gaming promises even more thrilling and immersive experiences for players around the globe. So, whether you're a seasoned player or new to the scene, live dealer casinos offer an enticing and evolving landscape worth exploring.
FAQs: Exploring the World of Live Dealer Casinos
Curious about live dealer casinos? You're not alone! In this section, we'll tackle some of the most common questions that players often have when venturing into the world of live dealer gaming.