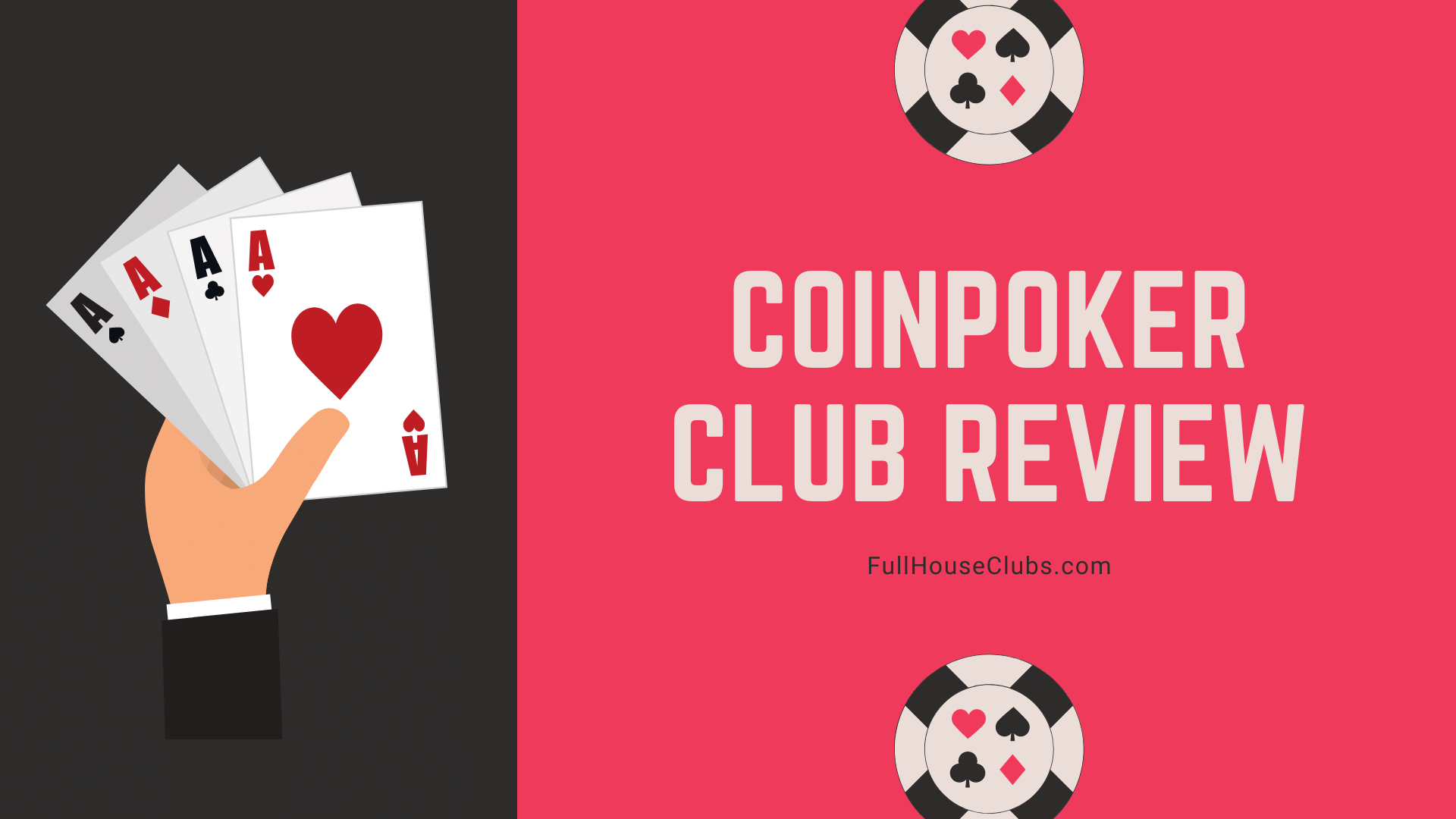 Pros
Fantastic for crypto enthusiasts.
Cryptocurrency-based security.
Easily accessible
Quick payouts.
Offers a lot of community promotions.
Cons
A modest player base at the moment.
limited sports betting.
No starter bonus.
Online poker room CoinPoker has its own Ethereum-based cryptocurrency called CPH. Before offering real money poker in 2018, it started out by operating on a trialist-play money basis in 2017. Although it's a relatively young player in the online poker space, it has recently gained considerable popularity. CoinPoker uses CPH as its in-game currency across all tables, in contrast to conventional online poker rooms, which make use of already-existing digital currencies.
Smart contracts are used to process deposits and withdrawals on the blockchain-based CoinPoker platform. As a result, it may circumvent banks and immediately and cost-free process payments.
Due to features like configurable tables, hand replayers, and a four-color deck, this minimalist poker room has completely taken over the cryptocurrency gambling industry. With the use of third-party software, players can use CoinPoker's provably fair random number generator to confirm the legality of each transaction.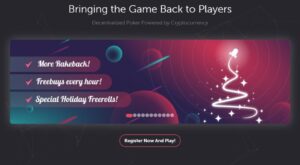 ---🔥 Start playing on the softest tables in poker! This agent offers up to 55% Rakeback depending on your weekly rake. The team is available to you 24/7:
A
Telegram -
@FullHouseHelp
A
Whatsapp -
Get Started
As a player with this agency you get the best Rakeback,

guaranteed deposits and VIP service

for anything poker, catered to your needs. ---
CoinPoker is one of the handfuls that seems enticing enough to join, despite the fact that industry professionals still have their doubts about crypto online poker rooms. This CoinPoker review's goal is to give a straightforward appraisal of what to anticipate after you sign up and begin playing at CoinPoker. You can learn everything you need to know by continuing to read.
Welcome Bonus for CoinPoker
Unlike Ignition Poker or JuicyStakes, or other similar poker rooms, CoinPoker doesn't offer a welcome bonus. In contrast to its competitors, CoinPoker offers numerous alluring freerolls and free entries to significant competitions like the Crypto Series of Poker in place of deposit match-up deals (CSOP).
Furthermore, the complete bonus amount is deposited into players' balances once they have earned a particular amount, including tournament expenses. For instance, earning 100 CHP in a 30-day period entitles you to a 1,000 CHP account credit. To get $5.33 in their accounts, participants must raise $0.53 in USD.
Even though CoinPoker doesn't have the highest welcome bonuses, its offer is still a good boost because you don't have to make a deposit to take advantage of it. This implies that you can continue to participate in freerolls in order to meet the rake requirement necessary to get the 1,000 CHP bonus.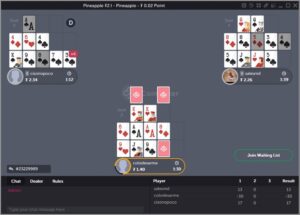 Games at CoinPoker
Ring games, multi-table tournaments, and Cosmic Spins, a lottery poker variation, are all included in CoinPoker's catalog. The website includes several amazing poker series that are suitable for both novice and experienced players, despite the fact that it lacks the criteria of Sit & Go games.
Join Fishy Tables on Exclusive Poker Clubs
Currently, CoinPoker doesn't have any casino games available. However, bettors do have a sportsbook alternative. Players must buy into and play all poker games using CPH tokens, an internal cryptocurrency token. The list of games available on this platform is as follows:

Money games
Pot Limit Omaha, No Limit Texas Hold'em Open-Face Chinese, and Pot Limit Five-Card Omaha cash games are all available on CoinPoker. The first two are frequently seen on most online poker sites, whereas the last two are less frequent. However, neither fixed nor pot limit split-pot Omaha is offered on the gambling website.
While OFC Pineapple games have three players, standard PLO, PLO5, and NLHE tables can accommodate up to six people. Even though the listed games only go up to 500/1,000 or $2.75/$5.50, the reported blind levels can reach 3,000/6,000 or $15/$30. In actuality, this was the location of the largest cash game pot ever played online! In the OFC Pineapple, players can wager anywhere between 5 CHP ($0.03) and 10,000 CHP ($55) per point.
The busiest times on the platform are during European evenings, when there are roughly 20 active tables, mostly with microstakes games. Popularity-wise, NLHE is the most well-liked, then PLO. Most of the time, OFC Pineapple just has a couple of games going.
Cosmic Spins
Cosmic Spins, a type of lottery-style SNG, are available on CoinPoker. A game can begin with just three players and the algorithm will select a multiplier at random between 2x and 1,000x. Regardless of the chosen multiplier, participants fight for a sizable prize pool with several buy-ins.
If the multiplier is between 2x and 20x, only the game-winner is awarded. Higher multipliers, on the other hand, give the winner an additional 80% and 10% each to the second and third-place winners.
In order to play Cosmic Spins, which has an initial blind level of 10/20, players need 500 chips. Each level lasts about three minutes, allowing the action to pick up quickly. As a result, you shouldn't anticipate spending more than a few minutes playing Cosmic Spins.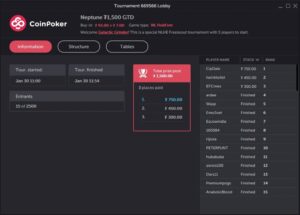 Multi-table competitions
A complete list of multi-table tournaments with a 15-minute gap between 300+ player events is available on CoinPoker. The free first buy-in and many tournaments' optional CHP rebuy options are responsible for the gambling site's impressive tournament attendance.
The site gives its MTTs names based on celestial phenomena like the Milky Way, Quasar, and the Red Moon. Players can choose from a few dozen MTTs with buy-ins ranging from 100 CHP ($0.58) to 25,000 CHP (145) per day.
Despite the fact that NLHE tournaments predominate, the website also offers a few PLO and 5PLO gaming options. With a few freezeouts, the tournament calendar consists primarily of rebuy tournaments. Users can take part in bounty MTTs as well.
The site offers a number of unique MTTS on Sundays, with the NoMercy Shooting Star R&A starting at 12:00 ET. With a guaranteed 750,000 CHP and 100,000 chips on Isabelle Mercier, it costs 10,000 CHP ($58) to enter.
The Andromeda Sunday begins an hour later with a buy-in of 25,000 CHP ($145) and a guaranteed 400,000 chips. Only one rebuy with no add-ons is permitted during the event.
Another lesser series on CoinPoker is the Crypto Series of Poker. There were 16 CSOP tournaments between March 22 and March 29, 2020, with a total guarantee of 13 million CHP ($77,000). The Crypto Series of Poker gives CoinPoker fans something to look forward to occasionally, albeit not being as competitive as the tournaments from the bigger offshore poker sites.
CoinPoker Promos
Here is a list of some of the CoinPoker promotions you may anticipate:
Freerolls
At least one Flyby Freebuy Satellite tournament is held on CoinPoker numerous times every day in the main lobby. Freeroll tournaments include rebuy and add-on options available for just 25 CHP ($0.15) each.
Despite being free, the event provides the top five players with 500 CHP ($3) tickets to an 8,000-chip MTT, giving them the chance to win larger rewards. The buy-in and guarantee may change, but the target events always remain the same.
Naturally, participating in the Flyby Freebuys won't make you rich. However, you cannot avoid them if you want to start a poker bankroll from scratch.
Galactic Grinders Leaderboard
The best players each week on the Galactic Grinders Leaderboard are eligible to win a portion of the CHP 790,000 ($4,800) prize fund.
The top-50 players in each segment of the leaderboard—which is separated into three categories: PLO Cash, NLHE Cash, and tournaments—are compensated. From Monday through Sunday, you can take part in Galactic Grinders every day.
Players that play cash games contribute big blinds to the rake to earn points, while those who play for higher stakes profit from the built-in multiplier system. The PLO leaderboard includes both standard four-card games and five-card tables. The points awarded in tournaments are based on the number of players in the field, the buy-in, and their final placing.
The top players in the cash game leaderboard receive a portion of the 287,500 CHP ($1,750) prize pool, while those in the tournament leaderboard split a weekly prize fund of 215,000 CHP ($1,300). The website has two leaderboards for cash games.
Unbeatable Jackpot
At every ring game table in CoinPoker with at least three players dealt into the hand, the Bad Beat Jackpot is unlocked. 5% of the rake at each table is used to fund the jackpot. The winning and losing hands must proceed to showdown and use both of their hole cards to create the final five-card hand in order for players to qualify.
The size and kind of the current jackpot determine whether the Bad Beat Jackpot will be activated. Players with NLHE at least need an AAAKK to lose in a showdown. The minimal hand strength declines as prize pools rise. At a chip limit of 4,000,000, the qualifying losing hand can only be AAA55.
In PLO games, however, players must have a stronger hand in order to take part in the BBJ. Five-card PLO players require a seven-high straight flush or worse, whereas four-card PLO players require any straight flush. Similar to Hold'em, the hands become weaker as the jackpot pool grows.
By paying a jackpot percentage based on the game type and stakes one is playing, CoinPoker aims to uphold fairness. For instance, when a player wins the jackpot, the lowest 5PLO stakes payout 1% of the total.
You're likely to win the entire BBJ jackpot if you're playing NL Hold'em with bets of at least 125/150. The prize pool re-seeding receives 10%, the winner earns 20%, the other players at the table share 20%, and the loser of the hand receives 50% of the money when the BBJ is hit.
One Million CHP Freebuy
On the final Sunday of each month, a free buy tournament with a prize pool of one million CoinPoker Points is held. All competitors must fulfill specific requirements in order to participate in the competition, including the following:
After registering as a new player, earn 250 CHP.
Win the main event rather than a free buy or a satellite.
Towards the Galactic Grinders leaderboard with a paying place.
To take part in the freebuy for the current month, players must earn their admission before the 72-hour cutoff. They won't be eligible for the 1,000,000 GTD the next month if it happens.
Rake in CoinPoker: Community Contributions
CoinPoker refers to the rake as a "community contribution." Depending on the game you choose to play, different contributions are made by the community. You receive a 2% community contribution for PL Omaha, PL Omaha Five Card, and NL Hold'em games while only receiving a 1% community contribution for OFCP games. Of course, the stakes involved determine the community contribution. Here is a list of what to anticipate:
From NL500 to NL10000: 3bb
NL25K: 1.5 bb
NL50K: 1bb
Players in tournaments and cosmic spins pay a 5% house fee, averaged across all potential multiplier values. With low rake percentages and a maximum rake of 600 CHP at the highest stakes, CoinPoker offers a significantly better rake than other poker sites.
In shorthanded and heads-up games, where players play the full rake and not the smaller cap, the scenario is different. Because of this, CoinPoker isn't quite as appealing as other poker sites.
Burning of Coins
CoinPoker is one of the few poker sites, that practices "burning," or removing 10% of community donations and sending them to an address known as a "back hole." Community donations cannot be recovered once they enter the black hole.
Burning lowers the total number of outstanding CHP, which should essentially raise the value of each CHP. It functions in a manner similar to stock buybacks, which raise a company's share price.
Distribution
In collaborations and community-focused promotional initiatives, CoinPoker distributes 90% of the remaining funds to the players who made charitable donations. One of the few poker sites, CoinPoker sacrifices revenue to maintain customer satisfaction. This indicates that CoinPoker's goal is to expand and enhance the website rather than to turn a profit for the time being. Obviously, that's fantastic news for the players!
With community support, CoinPoker can maintain a free and open-access online poker service. The platform's play volume grows as a result of more users, aiding CoinPoker's expansion.
A CHP Token
All games on the site use CHP, a brand-new player in the cryptocurrency market, as their internal digital money. The Ethereum blockchain underlies the ERC-20 token. This is a result of the CoinPoker team adhering to the Ethereum Blockchain tokenization regulations when developing CHP.
Whatever method you use to finance your platform account, the money is kept in CHP. The value of the money in our account is thus based on changes in the price of CHP. Unfortunately, CHP's price history is not outstanding, indicating that it has never been able to maintain a constant value. Beginning in 2022, CHP's market cap has fluctuated between $11,000,000 and $11,000,000 dollars.
CHP's worth was $0.15 in May 2018 and has since dropped dramatically to just over half a cent. By trading for just two cents, the cryptocurrency has lost more than 95% of its worth.
Holding funds at CoinPoker exposes you to the sharp price swings in the cryptocurrency market with a coin that is less well-known than Litecoin or Bitcoin. Players are urged to frequently withdraw their earnings because of this.
Furthermore, it is not feasible to purchase CHP with fiat money. There is no USD/CHP pairing, despite the fact that it is accessible on a few lesser-known cryptocurrency exchanges including HitBTC, AllCoin, and KuCoin. Instead, you must first purchase Bitcoin or Ethereum and then use those funds to buy CHP. Any other cryptocurrency that is deposited automatically turns to CHP.
CoinPoker deposits
Customers and gamers at CoinPoker tend to be knowledgeable about cryptocurrencies. They are continually expanding their variety of deposit options by including new coins. To pay on CoinPoker, it would be beneficial if you have a cryptocurrency wallet. For instance, users of Ethereum would require Ethereum wallets in order to add or remove money from the website. The CoinPoker website determines the CHP equivalent when you enter the amount of money you're depositing.
Then, how can I make a deposit? When you select DEPOSIT, the system displays the recipient's address in text and QR-code form. Open your digital currency wallet, then start a transaction. You'll see the amount of CHP in your account after the transaction has been confirmed by the blockchain.
Withdrawals from CoinPoker
At CoinPoker, payouts can be made in Bitcoin, Ethereum, USDT, or CHP. The procedure is the same as for making a deposit on the platform. The platform does, however, cap weekly withdrawals at 1,000,000 chips ($6,000).
If you utilized the same deposit method for your first investment, you can only request a cashout in CHP, ETH, or USDT. The money you withdraw is sent to the wallet you used to make the deposit. With Bitcoin payouts, withdrawals appear in the users' accounts in a short period of time. Payouts for ETH, CHP, and USDT happen much more quickly, taking just a few minutes.
If you choose a CHP cash out, you will need to exchange your CHP into either BTC or ETH in order to use the funds for purposes other than making new deposits at Coin Poker. You might need to invest a little more time and money as you convert your profits into usable money.
CoinPoker Software
A little-known gaming software development company called TGLab provides poker client software for Coin Poker. It isn't any worse than the other poker software, despite this. Windows and macOS are both compatible with the online poker room. There is also a mobile app for iOS and Android.
Main Lobby
Your preferred games can be chosen using the tabs on the top menu of the main poker lobby. The remainder of the window also has a list of competitions and tables. The UI also includes a number of filters so you may exactly select the games you want to play.
An icon for a gear that can be used to change software settings can be seen above the lobby. Your screen name and email address are among the account registration details you may view in the profile area. If you'd like, you can also upload an avatar.
By selecting your own custom graphics, table backdrops, and card designs, you may personalize the visual settings in this section. Custom visuals are referred to as community skins in CoinPoker.
You can change the avatar display, chat, auto-rebuy, auto-muck, choose noises, and other settings in the Advanced Options area.
Tables
Around the poker tables are nameplates for the players, and there is a counter for the value of the chip stacks. When playing in multi-table tournaments, you can play up to six games at once. A player has three options: bet/raise, call/check, or fold. By dragging a sliding bar or entering a number, you can change the size of your wager.
The top-right icon of each table allows you to resize the window, rebuy, tile, or cascade the tables. On the bottom left, near to Info, Options, and RNG, is the Chat feature. With RNG, you can type a word to activate the feature that enables provably fair trading.
Proof-Based Shuffle
By utilizing a decentralized method of card shuffling that incorporates user input and makes participant authentication simple, CoinPoker operates. Members of the platform's expanding community help to improve CoinPoker's card-shuffle algorithm.
The order of the cards is completely random and unpredictable due to the card shuffling mechanism. Anyone with the necessary input words can go back and verify the dealt cards' sequence in relation to the deck's valid generation.
Knowing that card shuffling was fair can provide poker players the assurance to continue playing on a specific platform. The user-generated and provable card shuffling system in CoinPoker is a plus.
How can you verify that the deal at CoinPoker is accurate? Browse the desired hand after launching the hand history viewer, then select Hand Hindsight. The information will be seedy and harsh in the window. Click Validate Hand as soon as you see it.
Decentralized Generator of Random Numbers (RNG)
With the aid of CoinPoker's decentralized RGN mechanism, players can determine whether a recent transaction is provably fair. It makes use of a CoinPoker and user-generated random number generation mechanism. Players input words that are used in the algorithm of the system.
The decentralized RNG mechanism is difficult to utilize, though. Players find it difficult to simply confirm the veracity of other users' statements. The CoinPoker technology is neither better nor worse than the random number generation algorithms used by online poker sites.
Customer Service for CoinPoker
At the top of the poker client is an envelope icon. When you click the icon, a support form appears that you can fill out with your email and message. A customer service representative will reply to you and offer a resolution to your problems.
Alternatively, you can email the support staff at support@coinpoker.com. There was a dedicated Telegram channel you could join for the poker room. The website provides a support link, but it doesn't appear to work.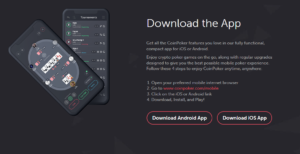 Final Reflections
Players at CoinPoker can use CHP tokens, the company's own cryptocurrency, to play poker. Other digital coins may be used for deposits and withdrawals, but CHP is the sole one accepted by gamers. Users will be able to contribute to the card shuffling criteria thanks to the platform's decentralized shuffling mechanism.
CoinPoker is everything you need if you're looking for a different gaming environment to play Open Face Chinese Pineapple and Five-Card PLO. You might wish to take advantage of the amazing sign-up bonus and other benefits it offers.
FAQ