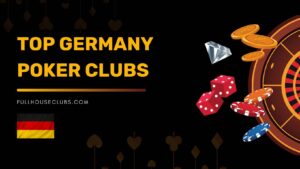 Germans enjoy playing poker quite a bit, so it's odd that the game—as well as almost all other forms of gambling—remains banned there. The ability for the game to advance beyond its current condition is clearly hampered by the confusing legal landscape in which non-casino card rooms continue to exist, even though there is little in the way of active government enforcement targeted at suppressing the gambling business.
However, there is some hope in sight because it appears that the law is shifting toward a more accepting stance on gambling. And this change will undoubtedly be appreciated by the estimated 25,000 live poker players in the nation.
It is somewhat surprising to discover that the game isn't exactly more accessible in the country given that some of the best poker players in the world are German.
---🔥 Start playing on the softest tables in poker! This agent offers up to 55% Rakeback depending on your weekly rake. The team is available to you 24/7:
A
Telegram -
@FullHouseHelp
A
Whatsapp -
Get Started
As a player with this agency you get the best Rakeback,

guaranteed deposits and VIP service

for anything poker, catered to your needs. ---
Unlike in USA or Canada,  poker possibilities in Germany are few: Less than 20 poker rooms exist across the nation, and most of them simply have a few poker tables.
Germans are recognized for their love of poker, and they frequently play the game at home and in illegal tournaments in addition to officially sanctioned locations and events. Despite the fact that playing games outside of a casino setting is often frowned upon, it is true that these activities can often be carried out without worrying about legal repercussions.
However, there have been cases where illicit gaming establishments have been shut down by German law enforcement. However, few, if any, of these incidents have led to substantial legal repercussions for the "offenders."
Does German law permit poker?
In Germany, gambling is strictly prohibited outside of state-run casinos and some charitable events. Of course, there are other places where poker is played, but those are by no means considered lawful by the authorities. But, like in every nation where gambling is still illegal, there isn't a concerted attempt to stop "illegal" gaming practices. Therefore, the majority of gamblers and gambling institutions just keep operating inside this ambiguous legal landscape.
Since about the time that online poker started to gain popularity in the country, there has been debate over whether gambling is legal in Germany. The Interstate Treaty was passed in July 2012, and as a result, online poker and casinos are now illegal in 15 German states. However, the existing thriving online poker market was little harmed, and such operations have persisted up until the present.
German law enforcement agencies have tried numerous times to get ISPs to restrict users' access to online gambling websites. However, none of these lawsuits have been successful because according to German legislation, local telecommunications operators are not legally liable for any content that is hosted on gambling websites.
Join Fishy Tables on Exclusive Poker Clubs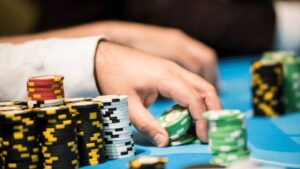 German Laws And Regulations
The 2012 Interstate Treaty on Gambling is the most significant piece of legislation governing the gambling sector in Germany. This is a primary legislative framework that controls both offline and online gaming. In 2012, the pact was ratified by fifteen of the sixteen German states. In 2013, Schleswig-Holstein, the 16th state, followed suit.
The pact aims to safeguard consumer rights, stop fraud, and address problems with the black market. Additionally, it specifies which specific forms of gambling are governed by the law.
In addition to the Treaty, other states have also passed laws. The Casino Acts (Spielbankgesetz), which have equivalent Casino Ordinances, are among them (Spielbankordnung).
Poker's Governing Body in Germany
The gambling sector in Germany is governed at the Bundesland or state level since it is regarded as a matter of public order in the country. Local Ministries of the Interior are in charge of policing land-based casinos.
German Age Limit For Gambling
Players must be at least 18 years old to enter land-based casinos and poker rooms.
Online casinos and poker rooms that accept German players have similar age restrictions.
Popular poker tournaments held in Germany
There have been a few high-profile, high-stakes tournaments hosted in Germany, including as the German Poker Championship and Party Poker Grand Prix Germany.
PokerBundesliga is the host of some of the most well-known tournaments in the nation. The circuit provides €15 tournaments with guaranteed admission into additional tournaments for the winners. The yearly finals of the circuit, which are held in Leipzig, regularly draw more than 1,000 players.
Another worthwhile competitions include:
Play on Reliable Poker Platforms:
There are two poker tables in the casino in Flensburg, one of which is used only for tournaments. The casino publishes the calendar of its tournaments on its website and offers Texas Hold'em and No Limit Texas Hold'em.
Two No Limit Texas Hold'em tables are available at the casino in Kiel. On its website, a tournament schedule is also available.
Poker Saar – Here, there are two No Limit Texas Hold'em poker tables. There are also ongoing competitions held here.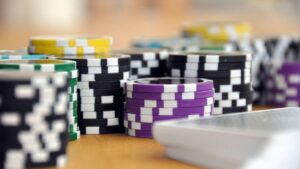 Alternatives to Banking for German Poker Players
The majority of German-friendly online casinos and poker rooms accept the following methods for payments and deposits:
Cards, including debit and credit
E-wallets
Prepaid money orders
Bank wire transfer
Wire transfer services
Currencies Accepted In German Poker Rooms
In 2002, Germany made the Euro its only currency. The majority of casinos and poker rooms take this, while some also accept US dollars and British pounds.
Conclusion
There is a fair likelihood that Germany's players will continue to be well-known fixtures in the international poker scene as the country hopefully gets closer to passing more liberal gambling laws. Germany is already one of the most productive nations in Europe in terms of developing top players, and it is expected to remain a significant role in the world poker scene for a very long time.