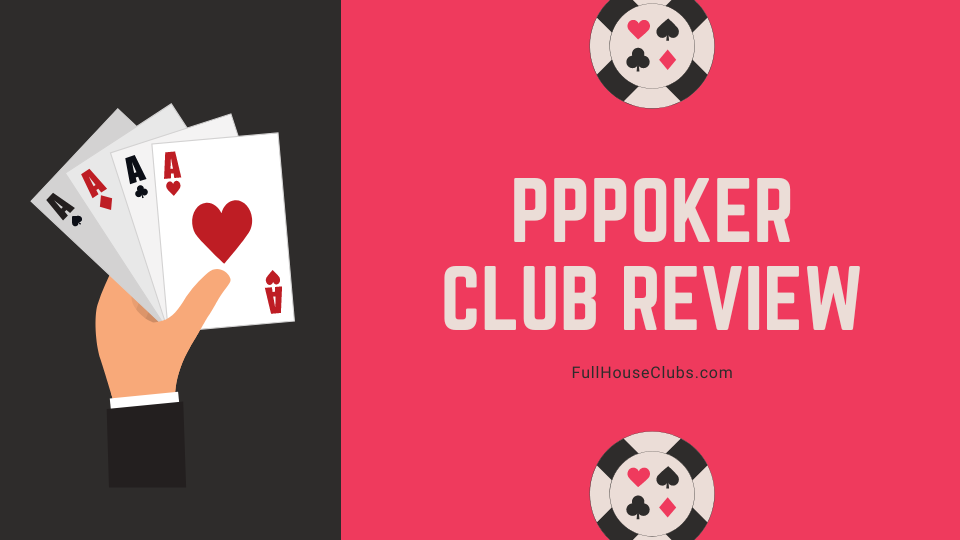 Pros
Leader of the token app club scene
International clubs with 24/7 action
Credible cash-in and out ways
Omaha and Holdem action variety is great
US players welcome
PPPoker, Its Clubs and Agents: A Deep Dive
In the late 2010s, PPPoker established a category of mobile poker software that gave online poker its "second wave.."
It started out as a site where users could build private clubs (as in PokerStars' Home Games), organize cash games or tournaments, and invite friends to play for play money.
Originally intended for use with virtual chips, PPPoker quickly gained notoriety as a location for private games involving real money. The chips were given real dollar amounts, and the club's promoters and cashiers assumed full financial responsibility for the participants.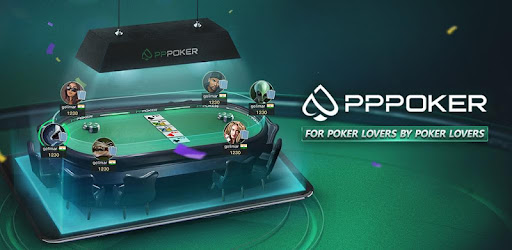 ---🔥 Start playing on the softest tables in poker! This agent offers up to 55% Rakeback depending on your weekly rake. The team is available to you 24/7:
A
Telegram -
@FullHouseHelp
A
Whatsapp -
Get Started
As a player with this agency you get the best Rakeback,

guaranteed deposits and VIP service

for anything poker, catered to your needs. ---
It's interesting to note that PPPoker itself is not involved in or accountable for private games.
In order to consciously appraise the potential hazards in the game, it is important to comprehend this:
Any monetary value specified in this article is fully and exclusively supported by the appropriate club host.
PPPoker is an online social gaming platform and does not offer any real money services.
This PPPoker review will address the following questions:
Are players safe and secure while playing?
What benefit does using the app provide over playing in traditional rooms?
How do its clubs and agents work and how can I choose a trusted agent?
Is this your usual poker app? How do I play it?
Is it worthwhile to try?
Are Players Safe and Secure When Playing PPPoker?
Like its buddies, Poker Bros and Club GG Poker, PPPoker doesn't host any games for real money and doesn't accept any deposits. However, they have made sure that their software has undergone testing and verification by Gaming Laboratories International (GLI), demonstrating that their RNG is in fact fair and random. As a result, you can relax knowing that you are playing in a secure atmosphere online.
Other security precautions that PPPoker employs to safeguard the players may not be legally mandated, but they do make you feel secure. Systems are in place to combat collusion and bots, one of which prevents players with the same connection from playing at the same tables.
Is it legal to play PPPoker in the USA?
As the games are officially offered in play money, it is not unlawful to join a game from anywhere. PPPoker is legal in the USA just like it is in any other country. The only important choice is to select a reputable agency that gives a bankroll that is guaranteed to play.
Join Fishy Tables on Exclusive Poker Clubs
What Makes PPPoker Special from Traditional Poker Rooms?
Poker is typically played in clandestine clubs and at home in areas where it is prohibited by local authorities. Such properties are always managed at significant expense and risk to their owners.

Players have shifted significantly from the underworld to online gaming because of the growth of apps like PPPoker. But, why?
PPPoker provides grinders and game hosts with an experience that is as real-life as feasible while minimizing its downsides. Recall that it was primarily an online version of an underground gambling site.
Some games are only accessible to known players and cash payments are made anonymously. There was no money, no dark basements, and no police searches.
The opportunity to rapidly transfer a few buy-ins to a well-known agent and start playing in well-known environments in a matter of minutes, no predatory regs and a friendly mobile interface were all benefits for players.
American and Asian business owners were among the first to move their clubs to the online platform.
The major players started forming unions (similar to poker networks) with names like Chico Poker, iPoker, and WPN. Top alliances bring together tens of thousands of players, and our calculations show that PPPoker now has more traffic overall than partypoker.
Some critical Aspects of PPPoker Gaming Industry that You Can't Ignore:
The ability of opponents is far lower than in ordinary rooms, and live games are not permitted.
Designed with mobile devices in mind and all tables are placed vertically.
Real-time statistics can be shown using third-party software (HUD).
Using personal P2P transfers, users of an agent can make deposits and withdrawals using cryptocurrencies and other payment processors.
PPPoker's Clubs and Agents
There are numerous PPPoker clubs located throughout the world.
Brazil, Mexico, Singapore, the US, Russia, and a wide list of other countries. Many of them have developed over the past three years into sizable businesses that offer action with low to high stakes and games that are available constantly.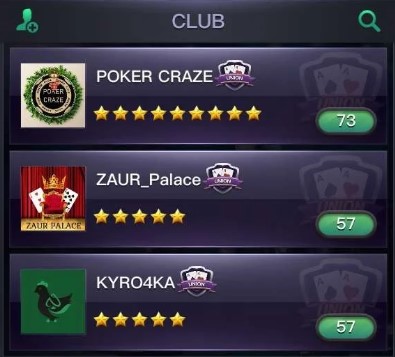 There is no "Best PPPoker Club" because PPPoker has numerous real money clubs. Everything depends on the search criteria. When selecting a club that suits you, you should consider stakes, game types, formats, and traffic.
Here Are Some of the PPPoker Clubs We Recommend for You:
1.PPPoker Club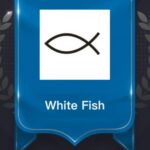 White Fish (Best for NLH)  |  ID: ContactUs
One of the top clubs to play poker online. Rolls Royce, which is a part of PPPoker Union – Yamal, has a soft field and numerous active tables. There are highly profitable high-stakes games (10/20 blinds) during peak hours. Players are from the CIS and are hardly skilled enough to play poker.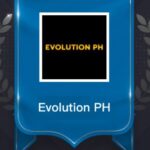 2. PPPoker Club USA Evolution (Best for NLH)  |  ID: ContactUs
This is an important element of PPPoker Union-Square – most of the time, there are just 5–10 tables active, however, the opponents you will encounter here are total novices. It is one of the world's friendliest online poker rooms.
3. PPPoker Club Hiroshima (Best for Heads Up / OFC) |  ID: ContactUs
You'll find Asian players in PPPoker Union – Japan. You'll be reminded of the early days of internet poker by several things here. Everyone plays Texas Hold'em, loves to limp, and calls with any two hands since nobody knows what they're doing. only Heads Up and OFC video games.
4. PPPoker Club Underground (Best for PLO5)  |  ID: ContactUs
Black Poker, a new PLO5-focused area within PPPoker Union, Moskow amateur home-game players make up the majority of the player pool. The majority of the tables are mid-stakes, and daily traffic volume is rising.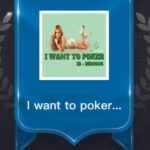 5. PPPoker Club IWP (Best for PLO6)  |  ID: ContactUs
Full House is one of the key clubs in the PPPoker Union. IWP is a tiny, pleasant club that has a homey atmosphere. A pretty nice group of European players can be found here. Few whales, who play for amusement at extremely high stakes, are present at active tables.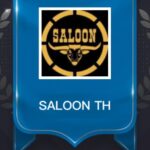 6. PPPoker Club Saloon Thailand (Best for Short Deck)  |  ID: ContactUs
This club is a member of the little private poker union Royal, Hobby players abound in this exclusive Thai club. There are often 8 to 20 tables open at any given moment. This is the ideal location for grinders with little bets.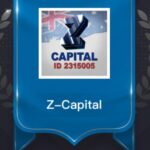 7. PPPoker Club Z-Capital (Best for MTTs and Short Deck)  |  ID: ContactUs
The PPPoker Union PPPFISH includes this sizable Australian PPPoker Club. One of the biggest unions on the app is this one. You will find plenty of active tables, a ton of tournaments, and a wide range of poker game variations waiting for you.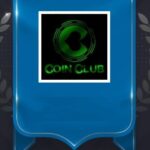 8. PPPoker Club Pinoy PH (Best for PLO)  |  ID:ContactUs
This group is a member of Pinoy Donks, the Philippine PPPoker Union. Tables are covered with "donks," as the name suggests. Additionally, this PPPoker Union is now the largest. It is ideal for multitasking and playing a variety of games. There are occasionally more than 100 active tables.
9. PPPoker Club Fish (Best for PLO5)  |  ID: 3468802  Agent ID: —–
This private PPPoker club is one of the newest ones, and it is not a member of any PPPoker Union. This club is where PPPoker's highest stakes games are played. ten to twenty games. 3–6 tables are active. The majority of players are from CIS nations.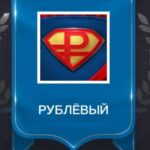 10. PPPoker Club Rublevi (Best for NLH)  |  ID: 2837634  Agent ID: —-
Russian poker club, Double Ruble, a member of PPPoker Union Games isn't very soft, but micro gamblers can discover a sizable number of players who don't mind making little bets here. There are always 10–20 active tables, which is sufficient for multi-tabling. A good area to build wealth is Rublevi.
How Do I Find a Trusted Agent?
There have been and continue to be a lot of instances of fraud by unscrupulous promoters, which is only natural in the absence of regulation and relationships based on trust.
There have been instances of agents stealing players' money so being vigilant is a must.
It's essential to be extra careful while selecting an agent in order to avoid falling prey to a con artist. Large affiliates will be able to provide an inviting service with financial protection against potential severe fraud.
Here are a few things you should ask yourself before trusting an agent:
Is your bankroll guaranteed? If so, what would your agent lose in the event that the club failed and he decided to leave? Keep in mind that the games are hosted by clubs and that vanishing is no longer difficult;
What background does your agent have? Does he have a website? Is he well-known? Do you personally know him? Verify his credentials at all times;
Be aware of free chips or unrealistic welcome bonuses.
How quickly are payments handled? Not always is instant good. You might be receiving someone else's money.
Tournaments
Online Poker Tournaments
PPPoker doesn't provide any real money games, as previously stated. Having said that, their tournament schedule is fairly comprehensive. The only thing you can get is more "Energy" or play money, which you can use to purchase VIP 
tickets that will enable certain features like access to other players' stats. Even yet, there is still something to strive for in the online poker room because it has a highly competitive set up with lots of players and a world leaderboard.
Of course, there are other tournaments organized by associations and clubs. You must be a member of a certain club to access these. Again, these are entirely up to the club owners' discretion as they are free to arrange things any way they see fit. The play money you use for international competitions isn't accepted in the clubs.
Live Poker Tournaments
A large and expanding network of live competitions is offered by PPPoker. Although this is somewhat unexpected for free-to-play software, the company is spending a lot of time and money on marketing, and its live events play a significant role in its overall plan.
The site's exclusive live poker circuit is known as the PPPoker World Championship (PPWC), and the first series of events took place in Manila, Philippines, in February 2019. It included a full week of poker play, with the Main Event and the Team Event serving as standout competitions.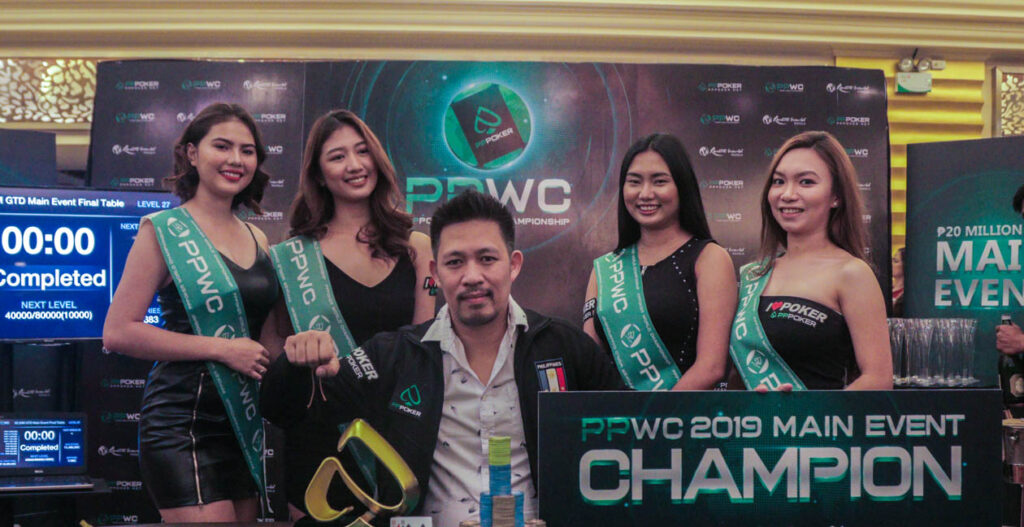 There was a PPWC event in Sao Paolo, Brazil, last April 2020. There will also be a Ladies' event and the Team event will return.
PPPoker has demonstrated an increasing level of interest in the Brazilian poker scene and even officially announced a collaboration with Cruzeiro, one of the largest football clubs in the country, back in 2019.
Low buy-ins and large guarantees are what PPPoker advertises, so that's something to look forward to. These are open events, so anyone may participate directly, but there's also a good likelihood that players will be able to earn tickets using the PPPoker app.
Stakes and Games
The chip values vary between clubs. For comparison, a normal club from Thailand will have 1 chip equal to 10 THB, while a typical club from Europe will have 1 chip equal to 1 EUR. Indian clubs will similarly offer chips with values like 5, 10, and 50 rupees, among others. When you sign up for the club, your upline agent or the club owner will make this very obvious.
No Limit Texas Hold'em (NLHE), Pot Limit Omaha (PLO), Pot Limit Omaha 5 (PLO5), and Open Face Chinese are the four poker variations that PPPoker currently supports (OFC). Additionally, you can play MTTs and SNGs on PPPoker or in clubs. Depending on the type and action, there can be 2 to 9 players in a cash game or SNG table. Each table has a 12-hour time limit; if play continues after that time, the table closes immediately and a new one with the same restrictions begins.
PPPoker features a decentralized idea, in contrast to poker websites where every participant uses the same platform. As a result, you are free to play simultaneously on as many clubs as you like. This implies that you can easily play in another club if you see there aren't many players in one club. There is therefore plenty of activity.
In addition, as was already indicated, a union is formed by various clubs. This implies that even if you are playing through one club, you are actually competing against players from different union clubs.
Promotions and Bonuses
As we stated at the outset of the article, PPPoker is a platform on which independent businesses can run as opposed to a centralized poker room. As a result, only within them are loyalty programs and promotions held.
In addition to closed games, it also has a general lobby (Global lobby tab) with play money games which can only be viewed with an invitation. These "casual" competitions have offered a number of prizes:
Devices like tablets and phones.
Tickets for the PPPoker Live events in Brazil and Europe.
PPST satellites for tournament series.
Although some hosts give their players deposit bonuses, a rakeback is more common.
PPPoker Rake and Rakeback
The host determines the rake in PPPoker, which is typically 5 percent with a 3bb cap. The administrator may, however, in some circumstances set a greater commission.
For charge rake, a no-flop/no-drop policy is in effect. Therefore, there is no preflop cost.
Rakeback is accessible to PPPoker players just like it is in conventional poker rooms. Its percentage varies by club and can be anywhere between 10% and 50%.
Private game players get access to fantastic rakeback incentives of up to 50%. This is a very good indicator in our opinion given the transparent rake structure and incredibly poor field. The satellites, poor beat promotions, and smartphone raffles will also appeal to casual players.
However, the room does not run significant promotions, and there is no deposit bonus because of the isolation of clubs and unions.
20–30 000 gamers play games online on average.
Play with action-filled tables day and night.
As of 2021, our system offers more than 5,000 active tables in Asian, American, Indian, and Brazilian clubs throughout the day.
The absence of a shared lobby where tables from several clubs might be found is the primary drawback for grinders. You'll need to log into each one separately and keep an eye on its traffic in order to discover a game that suits you.
In terms of monetary traffic, the biggest unions are:
NonStopPoker
Filipino Donks (Philippines)
League Supreme (Brazil)
Fish union PPPF (Australia)
The fact that many clubs have recently migrated from PPPoker to alternatives like Upoker clubs and Pokerbros is crucial to note. Although this reduces total traffic, the app continues to be the most popular in many regions.
Bad Beat Jackpots
Jackpot tables are available in many sizable PPPoker clubs. Since the mechanics of these promos are well-known to casino players, novices typically enjoy them and they liven up the monotonous days of grinding. A significant bad beat results in the jackpot, which begins with four of a kind.
Four of a Kind vs. Royal Flush in the $1100 Bad Beat Jackpot.
At these tables, 1bb from each pot is taken out to replenish the jackpot pool, which is then accumulated until the next hit.
PPPoker On The Go
PPPoker is essentially a mobile software and it was created to run well on smartphones and tablets. This poker program is quite user-friendly and has several fantastic features like multi-tabling, player analytics, and more recently, even EV chopping. Be aware that occasionally the software connection can be a little shaky, and you might occasionally have momentary disconnects lasting a few seconds. However, generally speaking, this won't significantly impact your experience.
There is also a desktop client available, which isn't bad but isn't quite as sophisticated and feature-rich as some other long-running online poker clubs. Given that PPPoker concentrates on the mobile market and views its desktop software as only an added convenience, this is not a huge surprise.
Withdrawal and Deposit Options
When you get in touch with an agent, you choose the deposit method of your liking. The best way for deposits and withdrawals is a cryptocurrency like Bitcoin because several well-known payment processors like Skrill or Neteller don't function in the US.

PPPoker accepts Bitcoin payments without charging an additional fee, and cashouts are typically received in under a day (72 hours for large transactions).
Final Thoughts
PPPoker is regarded as a fun and convenient way to play poker by many new players. This comes as no surprise because it has some fascinating features, such as the chance to compete against schools of fish and earn a great rakeback offer. To make this optimistic scenario a reality, you will need to conduct an extensive study to locate a trustworthy agent that represents a club with lucrative games. This along with customer service, game quality, withdrawal speeds, and many other elements are variable depending on the club you join.
PPPoker Frequently Asked Questions (FAQs):