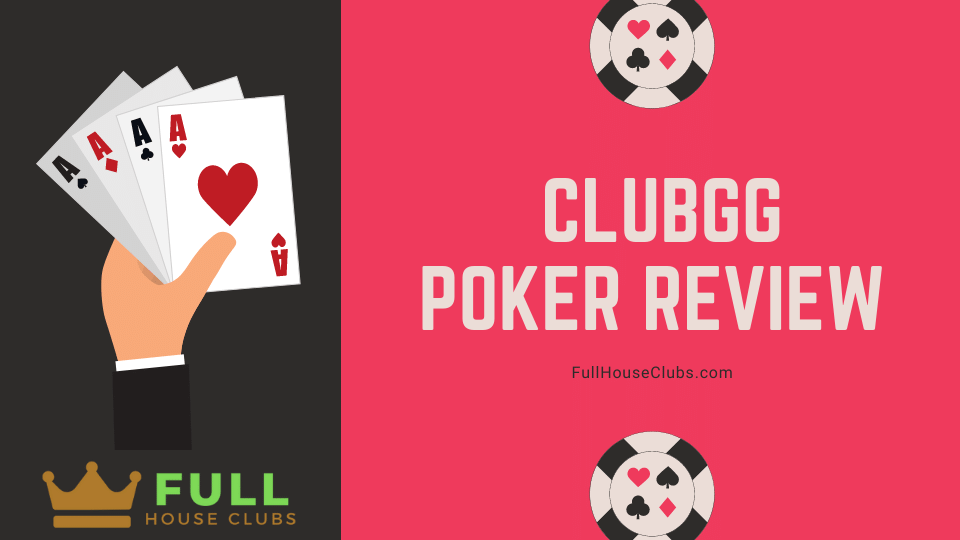 Pros
Great action both day and night
Quality, known brand
International players
High stakes action
Several quality clubs available
Opportunity to snipe casual players
Cons
Weekly Agent withdrawal system (typically)
ClubGG Poker Clubs: An In-Depth Review
The largest poker network in the world, GGNetwork, made the decision to enter the market for poker apps in 2021. They created ClubGG, a program that will compete with established brands like PPPoker or PokerBros Clubs. NSUS Limited, the parent company of GGPoker, created the software, which was still in beta testing in January 2021.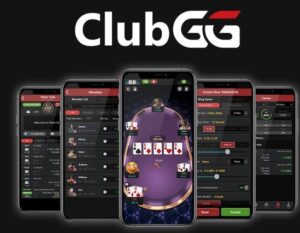 ClubGG Poker is a free app for iOS and Android smartphones that allows users to host games with friends. Hong Kong law governs the app.
To your knowledge:
Any monetary value mentioned in our review is fully and exclusively supported by the respective club hosts.
ClubGG is an online social gaming platform and does not offer any real money services.
Let's highlight the key details in our ClubGG club review, which includes:
---🔥 Start playing on the softest tables in poker! This agent offers up to 55% Rakeback depending on your weekly rake. The team is available to you 24/7:
A
Telegram -
@FullHouseHelp
A
Whatsapp -
Get Started
As a player with this agency you get the best Rakeback,

guaranteed deposits and VIP service

for anything poker, catered to your needs. ---
Is it safe and secure to play on ClubGG?
Benefits of utilizing the app versus playing in traditional rooms.
How do clubs and agents operate, and how to pick the best clubs and dependable agents?
Games, software, bonuses, promotions, banking options, and more..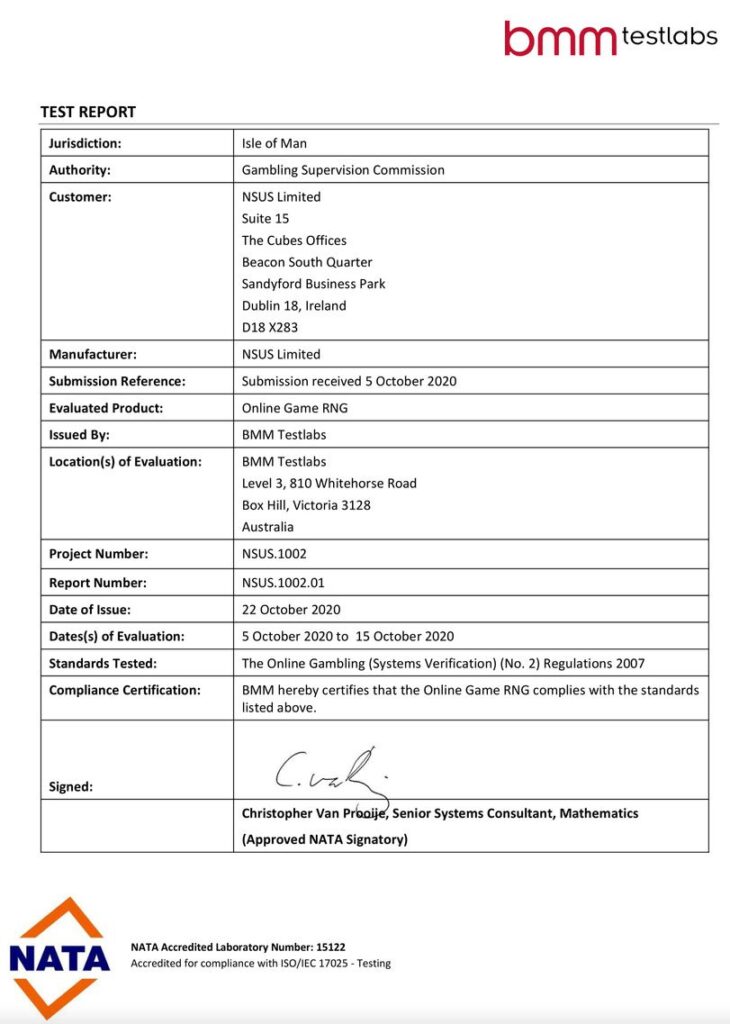 Are Players Safe and Secure When Playing ClubGG?
As the largest poker network, GGNetwork built Club GG Poker, we can say that the app's dependability in terms of game fairness is guaranteed. An RNG used by ClubGG Poker has been approved by bmm test labs and given to NSUS Limited in October 2020. The app does not require a gaming license because it is not designed to offer real-money games.
✓ Founded in 2021
✓ RNG certificate is available
✓ Identity confirmation is not required.
Your agent or affiliate is exclusively responsible for the security of your funds, just like with any club-based app. ClubGG is unable to assist you if an unscrupulous agent defrauds you because it neither hosts nor supports any real-money games.
What Sets ClubGG Rooms Apart from Conventional Rooms?
The whole essay detailing the principles of how club-based poker software works is advised for newcomers. Here, we'll discuss what distinguishes ClubGG from other, more seasoned websites:
✓ There is no common lobby; each club has complete autonomy. You have access to them via an agent.
✓ There is no in-app cashier; deposits are made by the club's representative.
✓ Fewer lineups than on typical sites; softer games.
✓ Vertical tables: Games are shown vertically on computers just like they are on mobile devices.
ClubGG's Clubs and Agents – How to Navigate It
ClubGG is a private arena with its own set of rules, users, and features, much like its rival Xpoker. They all use ClubGG's software to host their games.
Paul Burke, the head of marketing operations at GGPoker, refers to the system as a home gaming app. It is made available to users who want to use virtual chips to play for free. Many poker unions and clubs, however, already have ClubGG in mind and are waiting for the right moment to introduce their own exclusive real-money poker tournaments.
Join Fishy Tables on Exclusive Poker Clubs
There is no "Best ClubGG Club" because ClubGG offers numerous real money clubs. Everything is based on the search criteria. When selecting a club, you should take stakes, game types, formats, and traffic into consideration.

The ClubGG Clubs We Recommend for You Are As Follows: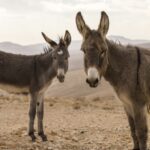 1. Donkey Nation Mars Club  (Best for PLO/NLH)  |  ID:548168  Agent ID: 63901186
Donkey Nation is one of the leading unions on ClubGG with 15k joined members across clubs. They prioritize amateur players so expect a loose play. The majority of players are recreational players who play to pass the time and have some fun! Typically, the stakes are low to medium. In night time USA, there are about 5–10 busy tables.
2. ClubGG UTG MOON club Poker (Best for NLH)  |  ID: 118883 Agent ID: 63901186
The very first UTG Union. The club is primarily populated by players from Russia, the CIS, and Ukraine, so the tables are rather tight. Although not the softest club, it makes up for it with great action around the clock and fair bonus offers and freerolls. For the majority of the time, games are up to NL400.
3. ClubGG Club the300 (Best for NLH/PLO5)| 
This ClubGG club is a member of the Israel Kingdom ClubGG Union. There are many whales playing high-stakes PLO5 in this incredible environment. Use a VPN with Israel settings after making an account on the ClubGG application. You'll then have an Israel flag next to your avatar and be all set to participate in these casual games.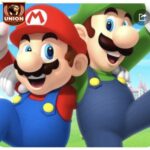 4. Club Super Mario (Best for PLO5)| 
International  ClubGG club, part of the ClubGG CryptoGG Union. High stakes and nosebleed PLO5 action. Extremely soft games with tons of amateur players, who donate their chips, Upon creating an account on the ClubGG app, use VPN with Israel settings. This will give you an Israel flag next to your avatar and you are ready to play (not a must).
5. Club Manilla (Best for NLH)  |   ID: Contact Us A brand-new American club that is leading the formation of an entirely new alliance. There are now three ClubGG USA Unions. The only winners in a competition between different ClubGG Unions may be the players because we would be receiving bonuses and other incentives.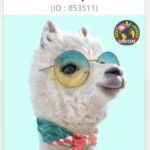 6. ClubGG Club Sunny Alpacas (Best for NLH/PLO)| ID: Contact Us The American Uproar Union includes this US-based club. Low traffic is the main downside of this easy-to-win club.. Up to 5/10 are on the line. many careless players engage in recreational play.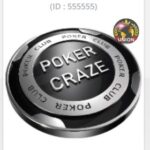 7. Poker Craze (Best for NLH)|  ID: Contact Us
An exclusive ClubGG club that is not a member of any ClubGG Union. Although games are rare, they are worthwhile when they do run. Russian, American, and Asian (Korean) players together in an odd combination good for freerolls and bum hunting.
But if you can't look for a club that suits you, you can always create your own club! That's the beauty of these apps.
Steps on How to Open Your Own Club:
Starting a club is simple. You can host games for your pals with just a few clicks:
On the main lobby, select "Create Club."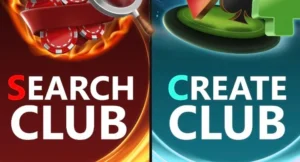 Select an avatar and a name, then click "Create".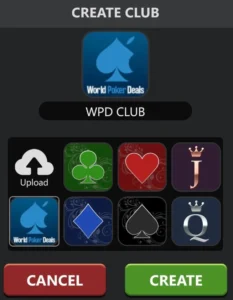 The app will verify the creation of the club and display the ID and other information. Select Enter.
All you need are those 3 steps to open a club. With the ID, your pals can now invite you to their club. However, in order to begin playing, the host must also set up tables.
When you are inside the club, select "Create New Table" from the top-left menu.
Decide on the game format.
Fill in the information for the new table:

Tournament or ring game, table name, and participant count
Action, blinds, and ante (if any)
Buy-in (with a fee for MTT), Rake
MTT options: Guaranteed prize, payout system, blind structure, and break time
Comprehensive insurance, Run it many times, Game length (it can be extended automatically)
Restrictions (IP, GPS, Device, Chatting).
Where Can I Get a Trustworthy Agent?
In the absence of regulation and relationships basing it solely on trust, promoter and club fraud has occurred frequently and continues to happen.
Ask yourself the following questions before putting your trust in an agent:
Do you have a stable cash flow? If that is the case, what would happen if the club folded and your agent opted to leave? Keep in mind that the games are hosted by clubs and that it is no longer tough to vanish;
What credentials does your agent hold? Does he have a website? Is he well-known? consistently verify his credentials;
Watch out for welcome bonuses or unachievable free chips – rake-back is the optimal steady way for a serious long-term agent to keep is players happy.
How quickly are payments handled? It's not always a good idea to have satisfaction right away. You might be receiving someone else's money!
ClubGG's Games, Stake, and Software
Exciting Games Await You
No-Limit Hold 'em and Pot-Limit Omaha are the game types that can be played on ClubGG while it is in the beta stage. NLHE and PLO will shortly be joined by 6+ and OFC (Open Face Chinese). This is consistent with the video games on the GG Network. We expect this format to be made accessible soon as PLO5 is a popular game on mobile poker apps.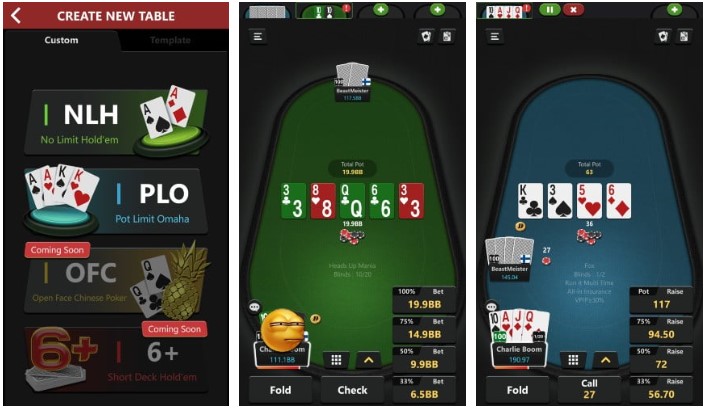 Once the first unions are formed, we anticipate that ClubGG will offer a wide variety of stakes. For the most recent stakes information, be sure to check out updates on our ClubGG review.
A Mobile Friendly App
Platforms supported: iOS and Android
The Google Play Store and Apple App Store both offer GG Poker to users globally. On iOS, there is no need to install an additional profile. All other club-based apps have a design that is comparable to the client. The player's fundamental information is displayed at the top, while five buttons at the bottom provide access to various sections:
Store: purchase diamonds
Inbox: System notifications and confirmations of club actions (chips received, club open, etc.)
Home: main lobby
Your statistics for a career. You have the option of filtering by club and game.
User profile; whole hand history is available here.
Similar to the GGNetwork mobile client, the ClubGG app's table layout. To express your feelings at the tables, use the official GGPoker emojis. A vertical slider and numeric pad are provided for changing the amount or going all-in, in addition to the normal buttons for betting (pot and 2BB). Only vertical mode is available for table display.
It is forbidden to use solvers, bots, or any other real-time assistance.
The Club GG Poker app is quite well made. While playing, we had no problems. When the program exits beta mode, we anticipate the development team to have added a significant number of new features. This software appears to have a bright future.

Promotions and Bonuses of ClubGG
The platform itself discourages using real money to gamble. You can see the lack of welcome bonuses from the start. However, this does not imply that the clubs created on the platform won't. Private game hosts will entice you to play by offering you huge promotions.
Rake Structure
The rake schedule for each table is entirely up to the game host. Caps range from 0.1BB-3BB to infinite, and commissions are between 3 and 5 percent (no-cap games).
The rake schedule is reasonable in our opinion, however, no-cap tables must be disclosed to players. GGNetwork previously employed this format for PLO games, however, it was replaced with a conventional structure with caps.
Banking Options
Diamond purchases are the only real-money transactions permitted in the Club GG Poker client. Play money is used to play all games. The Terms & Conditions include the following language:
The selling, gifting, or dealing of Virtual Items outside of the Services (i.e., in the "real world") is not permitted. It is not permitted to exchange virtual goods for the value of any type outside of a game, sublicense, trade, sell, or attempt to sell virtual goods for "real" money. Such actions are against the terms of this Agreement and NSUS Limited.
As a result, any real-money transactions you enter into will be private agreements between you and an agent.
Customer Assistance
There are two ways to contact customer service:
Message sent internally by the client (named "live-chat," but there are no agents connected).
Contact info: support@clubgg.net
Once the project is officially launched, we anticipate that ClubGG Poker's customer support will be at the same level as GGNetwork.
Final Thoughts
Just as GGPoker is monopolizing the real money poker market, ClubGG is prepared to do the same for the club-based poker app market. By the end of 2021, a lot of new clubs should be launched thanks to the app. Many of them will continue to be available just to our players. To reserve your spot and avoid falling behind this new poker trend, get in touch with us. Simply follow our to keep up with the newest fashions.
The following is something that Full House Clubs endorses:
Private poker clubs that provide a "Home-Game Experience"
Play with friends, for no charge
supported by the GGNetwork
Exceptional mobile experience
Likely Soft Games
RNG-Certified
Bankroll guaranteed
Excellent Rakeback Offers via SMP
 Lightning-fast customer service
ClubGG Frequently Asked Questions (FAQs):