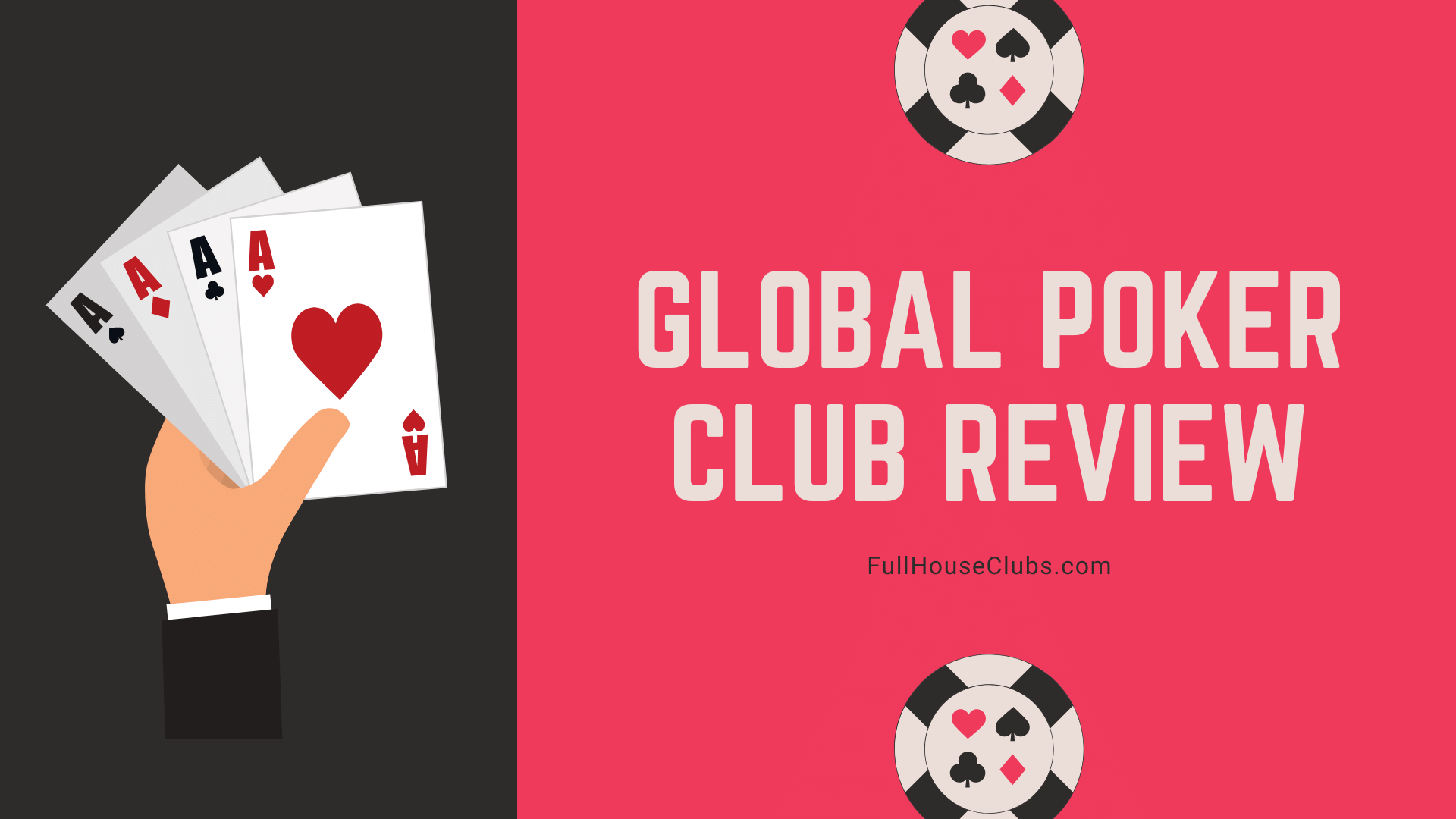 Pros
The only poker site with cash prizes that is open and legal in all 49 U.S. states.
$20 no-purchase Gold Coin bundle
30 free bonus Sweeps Coins with bonus code
Credit card purchases almost always work due to superior payment processors
The only USA poker site that sends prizes directly to your bank
No costs to redeem your prizes
Licensed and regulated in Malta, one of the most difficult licenses to obtain
Software accessible via any browser, mobile or desktop
Cons
Bitcoin is not supported.
There is no contact information for a phone number or online chat.
The volume of players at cash games at off-peak times is typical.
It takes at least three to five days to receive a payout.
It is mandatory to show identification before receiving any payments.
Global Poker is doing something extremely unusual in the online poker business in the United States. Because of their unique sweepstakes model of play, they claim to be the only "legal" poker site offering cash prizes.
Global Poker makes it work by allowing online poker players to buy Gold Coins, and then receive free bonus Sweeps Coins that may be redeemed for cash rewards.
Global Poker is selling itself to recreational poker players as a social poker site that provides play money on sites like Facebook and Google. Under the hood is a fully functional legal poker site where players may exchange their Sweeps Coins for cash rewards.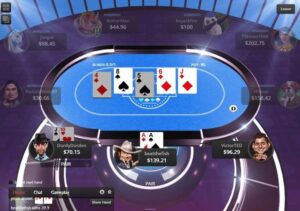 ---🔥 Start playing on the softest tables in poker! This agent offers up to 55% Rakeback depending on your weekly rake. The team is available to you 24/7:
A
Telegram -
@FullHouseHelp
A
Whatsapp -
Get Started
As a player with this agency you get the best Rakeback,

guaranteed deposits and VIP service

for anything poker, catered to your needs. ---
Because of its legality in 49 states and its Malta license, Global Poker is perhaps the most legitimate USA poker site online.
The financial model can be perplexing, yet it has allowed Global Poker to thrive for many years. Global Poker presently includes some of the most active online poker players in the United States. Global Poker's infrastructure allows them to offer superior payment processors than traditional poker sites, resulting in simple credit card purchases and instant cash win redemption to your bank account.
We have spent a significant amount of time writing our Global Poker review and rate them highly in a number of areas.
Global Poker has a large player traffic, with dozens of active cash games running at all times. This outperforms a lot of well-known online poker sites. More importantly, the players are all extremely soft.
Global Poker makes a compelling case for being the most legitimate online poker site that offers cash prizes to Americans.
They figured out how to structure online poker such that it's completely legal; they're licensed in Malta, and they're dealing with payment processors that no one else in the US market is. In terms of free incentives, the addition of the $20 no-purchase Gold Coin bundle puts Global Poker head and shoulders above the competition.
With a massive sponsorship agreement with NASCAR, Global Poker is surprisingly one of the healthiest poker sites online.
Join Fishy Tables on Exclusive Poker Clubs
The fact that Global Poker is the only online poker site with cash rewards that is legal and open to players in 49 of the 50 United States is a significant plus. Nobody else can make that claim. Global Poker is also available to Canadians, with the exception of Quebec.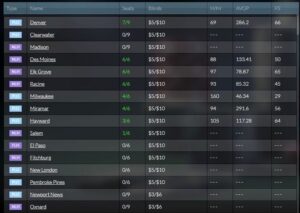 One of the best aspects of Global Poker is the strong cash game player traffic, with full tables even at high stakes limits.
Global Poker is also quite good on mobile for multiple cash games and tournaments, which is something that many poker sites still do not have. The software is straightforward and user-friendly, with a focus on recreational poker players.
Despite the fact that Global Poker no longer accepts PayPal for purchases or redemptions, they are the only US online poker site that sends your rewards directly to your bank account. That is quite significant.
Global Poker now accepts every major credit card for purchases at some of the industry's best prices.
Global Poker is far from flawless, as evidenced by its relatively confusing Coins structure and lack of Bitcoin support. Global Poker, on the other hand, has emerged as a dominant force in online poker for a variety of convincing reasons.
They're a well-rounded option for online poker with cash prizes, especially for players from the United States.
Bonus from Global Poker
"What's the bonus?" is one of the first questions most online poker players ask about a new poker site. With Global Poker, the answer will be straightforward. Previously, Global Poker did not offer a promotional bonus, which upset several players. The new $20 free Gold Coin Package deal goes a long way toward addressing this issue.
Global Poker historically relied on luring players through various promotions and the ease with which they may be purchased.
One of the reasons Global Poker didn't have a purchase incentive had to do with the company's legal position. We inquired about the lack of a bonus with someone at Global Poker's parent firm, VGW, and was startled to hear that they are restricted by rules.
We'd say that foregoing a large and difficult-to-earn bonus is worth legal games and simple purchases and redemptions at Global Poker.
The major Global Poker bonus is the new player freeroll ticket, which is granted on purchases as low as $5.
We've also long maintained that a poker site's bonus is one of its most deceptive and overrated features. It's intended to entice new gamers to put money in, believing they're getting free money.
Unfortunately, most players are unaware of the games required to properly clear the free money, which is precisely how the poker site wants it. The great majority of online poker players never receive their entire bonus money.
Extra Free Money Bonus at Global Poker
If you have a small bankroll, you can also win free Sweeps Coins as part of a Global Poker no-purchase package. Giveaways are made available through Global Poker freerolls and promotions on the Global Poker Facebook page.
Another intriguing option to obtain 5SC in free Sweeps Coins is to send an envelope to Global Poker asking it. We suppose that's how Global Poker keeps its "no purchase necessary" designation for legal purposes, and why not send one in for the price of a stamp?
You can get a no-purchase package at Global Poker by participating in Facebook-promoted freerolls or submitting a mail-in request.
How to Get the Free $20 Global Poker Package
One of the most common complaints about Global Poker was the lack of a welcome incentive for new players.
Global Poker is now giving our players a free $20 Gold Coin package just for signing up and validating their account.
This is not only the only no-purchase package from a poker site open to US players, but it's also the largest free offer from any online poker site since we started tracking them 16 years ago.
Global Poker appears to be going for the throat of the American and Canadian online poker industries, out-bonusing everyone else.
Even if you're only mildly interested in Global Poker, we encourage you take advantage of the free package. It simply takes a few minutes, and it's unknown how long Global Poker will make it available.
What you need to do to acquire the free $20 Gold Coin bundle is as follows:
From this website, go to Global Poker and look for the special landing page for the $20 free Gold Coin package.
Click "Join Now" to set up a new account. If you don't want to fill out any forms, you can use your Facebook or Google account.
Open the menu once you've checked in to Global Poker and see the lobby.
Select the Account section, which will be marked with a red X.
Complete the account verification process, which largely entails uploading a copy of your ID. This is the same procedure you must follow to claim your cash awards. You're merely doing it now rather than later, and you get a $20 Gold Coin package as a reward.
If your account is verified, Global Poker support will tell you within 24 hours.
You'll notice 20 Sweeps Coins in your account, which you may use to play for cash rewards. You can then use your free money to participate in any ring game or tournament. You will also receive 200,000 Gold Coins, which can be used to play on Gold Coin tables and tournaments or to purchase additional avatars.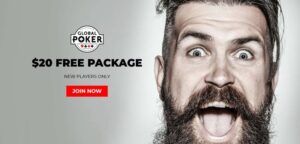 This is the landing page from which you must sign up to acquire the $20 no-purchase Gold Coin package at Global Poker.
Find this part of the menu in your Global Poker account and click the verify our account option.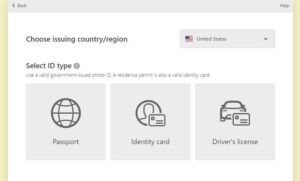 This screen will next appear, guiding you through the ID verification process in order to obtain the free Gold Coin bundle. Another graphic from Global Poker that simplifies the processes required to obtain the free bonus package.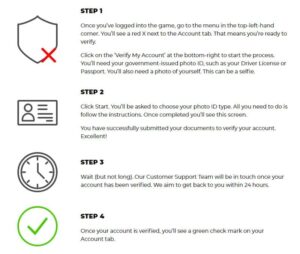 Global Poker Promotions
That is not to suggest that Global Poker does not have some decent and potentially even sneakily good deals.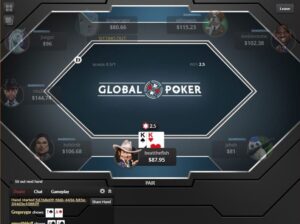 Although Global Poker's promotions are rather modest in comparison to its competitors, the simplicity of purchasing, redeeming, and games accessible more than compensates.
Jackpot Sit and Go Tournaments
Global Poker has joined the ranks of online poker sites in offering Jackpot Sit & Go's, which have the potential to contain a random prize pool of up to 2,000 times the buy-in. These are identical to Jackpot Sit & Gos seen elsewhere, as well as the original Spin & Go provided by PokerStars.
They are three-player hyper turbo Sit & Gos with small chip stacks and a winner-takes-all format. The prize pool, however, is randomized. Global Poker uses a formula to determine the Jackpot prize pool prior to each tournament.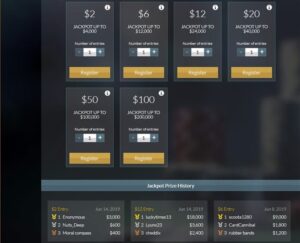 As you can see, Global Poker posts their 2,000x Jackpot Sit & Go winnings four or five times a month.
With these SnGs, Global Poker offers Jackpots in the following buy-ins, and you can participate in up to four at once:
2SC\s
6SC\s
12SC\s
20SC\s
50SC\s
100SC
Jackpot SnGs can be entertaining as a gimmicky diversion on occasion, but we don't make them a large part of our game. Although many Global Poker players enjoy them, any tournament with small chip stacks and fast blind increments significantly narrows the difference between luck and ability.
Jackpot Sit & Gos are fast and primarily focused on luck, with three short-stacked players competing against rapidly increasing blinds.
With Jackpot Sit & Go's quickly devolving into who can get dealt the best hand before the blinds eat them alive, there isn't usually much strategy involved.
Tournaments for Bonanza Promotions
If you play at Global Poker, we believe the Bonanza events are among of the finest sneaky nice promotions.
If you witness 500 cash game flops in a week at Global Poker on Sweeps Coins or Gold Coin tables, you'll be entered into a private 5,000SC tournament on Sundays at 4 p.m. EST.
The buy-in is only 0.11SC, making it practically a freeroll with a massive prize pool. The value is effectively 5SC when there are less than 1,000 players. That's a reasonable compensation for simply playing.
Global Poker provides a beautiful counter for tracking your progress toward promotional challenges such as daily and weekly Bonanza tournament entry.
With the Global Poker software running games at 60-80 hands per hour, the 5,000SC bonanza ticket requires around 8 hours of gameplay per week. You can divide that by table if you play at more than one.
Every day at 9 p.m. EST, there's a 500SC Bonanza with a 0.11SC buy-in. It just takes 50 cash game flops to determine quality.
When you add it all up, you can play in 8,500SC worth of Bonanza tournaments for less than 1SC in total buy-ins.
You may also receive a short overview of your Bonanza progress here, which is worth noting. If you observe 500 flops, you can play for 8,500SC per week. You don't even have to risk any money to qualify because Gold Coin "play money" tables qualify.
Sweeps Coins vs. Gold Coins
One of the most common concerns about Global Poker from traditional online poker players appears to be the Gold Coins and Sweeps Coins scheme. It's not that complicated, but we think it confuses a lot of people because it's different from every other poker site out there.
Global Poker is a poker site just like any other. Instead, you buy Gold Coins, which come with extra Sweeps Coins. Sweeps Coins can then be redeemed for cash rewards. It's a creative technique to make it completely lawful for inhabitants of the 49 United States and Canada (excluding Quebec).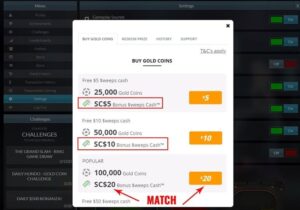 Some Global Poker concerns center on the inability of non-US and non-Canadian players to redeem prizes, but this is plainly mentioned from the start. Sweeps Coins play at Global Poker is strictly for American and Canadian players.
At Global Poker, you can purchase Gold Coins, which function similarly to play money. You will then receive free Sweeps Coins in the amount of your purchase. If you purchase 100,000 Gold Coins for $20, you will receive 20 additional Sweeps Coins.
Then you play "sweepstakes" in the form of cash games and tournaments. Finally, you can exchange your Sweeps Coins for cash prizes at any time.
What's the deal with all the commotion? Gold Coins are played for entertainment purposes only, but Sweeps Coins can be redeemed for cash rewards.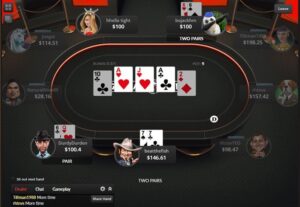 Global Poker is nearly identical to other poker sites you've visited. There's no cause to be afraid.
Global Poker Purchase Options Review
To process credit card transactions, Global Poker employs a proprietary processor named WorldPay. As a result, Global Poker can accept:
Visa
MasterCard
American Express (Amex)
Discover (Discovery)
Diners Club
Global Poker also offers the following buying options: Skrill, Instant ACH, and Online Banking.
Because every online poker player will have a credit card, every poker site currently accepts them. The issue is that many US-based banks will refuse to process transactions to online poker or any other gambling site.
Global Poker is the only online poker site open to US players that accepts practically every credit card. Simply uncheck this box if you do not want them to save your credit card information for future purchases.
That is why it is critical that Global Poker uses WorldPay, which is essentially the PayPal of credit card processing. They're a big e-commerce force, and a long cry from the phoney Chinese internet stores that many online poker sites employ to accept real-money credit card sales.
This means that Global Poker will accept almost any US credit card because your bank will most likely classify it as a game or sweepstakes rather than a gambling site.
The ability to charge Amex, Discover, or even Diners Club cards is also an uncommon bonus, and Global Poker is one of the few online poker sites open to Americans that does so.
Global Poker does not charge credit card fees, however, your bank may charge a foreign transaction fee.
Our purchase at Global Poker was credited to our account in around 30 seconds, far less than the 5-10 minutes advertised.
We understand when it comes to purchasing Gold Coins at Global Poker. The loss of PayPal is disappointing, but you won't get that anywhere else. Bitcoin should be offered to compete with larger poker sites like Ignition Poker.
However, Global Poker has done the next best thing by accepting every payment card without fees or fuss. Everyone has PayPal, but everyone also has a credit card.
You can now make purchases with your bank account.
The greatest approach yet is to purchase Gold Coin bundles directly from your bank account, which Global Poker has recently implemented.
Global Poker now accepts internet banking for purchases, allowing you to pay by just logging into your bank account.
Despite Global Poker's near-perfect success with major credit cards, this is even easier. Following the purchase of gold coins, there is an option for "Online Banking." Then you locate your bank in the list, log in with your bank account details, and complete your purchase.
Every major bank in the United States, as well as hundreds of smaller ones, is supported by Global Poker.
The purchase amount cannot be denied, there are no fees, and your financial information is not shared with Global Poker. You don't even have to look for your credit card number.
When you choose online banking, you'll be presented with a list of every large bank, or you can search for a smaller one. Simply log in and confirm your purchase to receive your Gold Coins and Sweeps Coins.
Global Poker users in Canada can now make purchases via Skrill or Instant ACH, which leverages your bank account via Skrill.
Global Poker released the following video to demonstrate how to purchase from your bank account:
Global Poker PayPal controversy
When it comes to purchasing methods at Global Poker, the debate begins. The fact that PayPal could be used for both purchases and redemptions was once the main attraction of Global Poker.
It doesn't get any easier than PayPal, especially for players in the United States. Because no one else in the American-facing online poker sector accepts PayPal payments, Global Poker held a monopoly. In fact, almost no poker site in the world accepts PayPal.
PayPal support also gave Global Poker a lot of credibility. It appeared as if they were the only ones offering legal online poker. Why would PayPal do business with Global Poker if they refused to do business with any other US online poker site?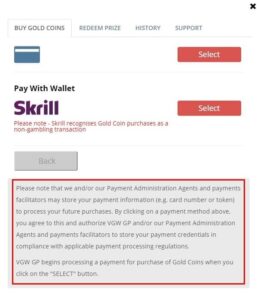 This section of the Global Poker purchase screen may be frustrating since it appears that they will keep your credit card information, but they will not do so unless you check the box on the next screen. When we tested it, Global Poker did not keep our information on file. We believe they're simply alerting you that they will if you check the box.
When Global Poker lost PayPal, the online poker community went a little insane. The Internet is going to the Internet, full with virtual rioters eager to take up pitchforks against the week's scapegoat.
Global Poker was accused of baiting and switching online poker players, being on the verge of bankruptcy, failing to send player redemptions, and a variety of other conspiracy theories.
We fell victim to the hype, honestly assuming that it indicated Global Poker was in financial problems or was ready to be shut down legally. If Global Poker lost the PayPal poker payment gravy train – and there's no doubt that PayPal was a major source of their purchases – how would they survive?
Despite the loss of PayPal, Global Poker has expanded in size, thanks to the acquisition of a major credit card processor capable of charging all US players' cards.
Global Poker encompasses more than just Texas Hold'em.
One of the most impressive aspects of Global Poker's traffic increase is that they are attracting many Omaha players in addition to standard Texas Hold'em statistics.
Global Poker has full Hold'em cash tables up to the SC10/20 level, as well as full SC5/10 Omaha cash games. Global Poker has also begun to provide Pineapple games, however, these are rarely populated.
Despite only admitting Sweeps Coins players from the United States and Canada, many longer-established online poker sites struggle to match Global Poker's statistics.
Review of Global Poker Redemption
If you think poker players were upset with Global Poker because of their buy options, wait till they hear about the redemptions.
Yes, Global Poker no longer uses PayPal, but they have replaced it with direct deposits to your checking account. That is essentially the same thing.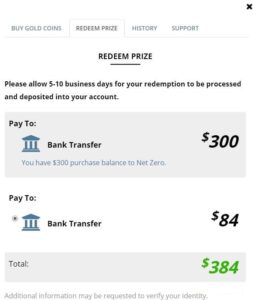 "Redeem prize" is the legal term for receiving your cash prizes at Global Poker. The "Net Zero" information simply displays the amount of your initial transaction. You can redeem as much as you want.
The fact that Global Poker is the only poker site with cash awards that will pay redemptions directly to your bank account stands out to me. Other poker sites no longer do that for your wins, and they haven't for over a decade.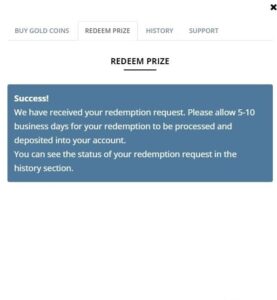 Global Poker allows up to ten business days to deposit your redemption to your bank account, however they'll normally be speedier once you've verified yourself.
Why are bank transfers so important?
Global Poker will deposit your win money directly into your bank account in 3-5 business days, which is excellent. They say it could take up to seven business days, but we've never seen anything take that long.
Most other poker sites struggle to send you a check via FedEx in that time limit, so you'll have to get it, cash it, and potentially deal with your bank.
You avoid this with Global Poker and receive your redemption just as quickly, directly to your bank. You were probably going to use PayPal to make a bank transfer anyhow.
Global Poker does not charge a fee for bank transfer redemptions, and you can request them as frequently as you want. Most other online poker sites cannot make that claim.
For the time being, Global Poker only accepts bank account transfers for redemption. It would be wonderful if additional redemption alternatives were added in the future (it's illegal not to support Bitcoin), but it's difficult to criticize when what they're doing is so effective.
These types of direct bank account payments were a big reason we liked playing at Bodog roughly 15 years ago (now Bovada Poker). You win at the tables, notify the poker site, and you can spend it within days. Nothing feels better in online poker than that.
Global Poker ID Verification
The ID verification procedure, which is required in order to receive your cash prize redemption, appears to be the source of many complaints at Global Poker. We've got some bad news for you: there's nothing unusual about it.
We understand that mailing evidence of ID, address, and a bank statement to Global Poker is inconvenient. We despise doing that, but it's quite typical practice for online poker companies these days. It's standard KYC (know your customer) things that everyone who sends money has to do.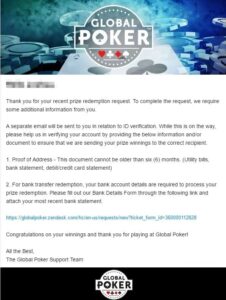 The ID verification process irritates a subset of Global Poker players. We are not sure why. In reality, any online poker site will ask you for the same information these days. Believe me, We've gone through them all. The difference is that only Global Poker will transfer your redemption directly to your bank account.
Global Poker isn't taking advantage of you because you asked for it. Everyone is compelled to do it, and it is simply what the payment processor who is sending you those bright sparkly bank account transactions requires.
We can understand your annoyance if you've only ever played online poker at Global Poker's version of the game. But we tell you that you will not be able to dodge ID verification anywhere else these days.
One of Global Poker's more popular US-friendly competitors really needed us to send in scans of our ID as well as a power bill before they would issue us our Bitcoin. Yes, for Bitcoin, the legacy of which is anonymity and has nothing to do with US banking regulations.
Once you've requested a redemption at Global Poker, save time by submitting your bank information, the first page of your bank statement, and your ID to this support page. Other poker sites still require ID and, in most cases, a utility bill in lieu of a bank statement.
Global Poker is shielding their own behind by requiring you to verify your identity before sending you winnings. We're sure they don't mind making it more difficult to redeem, but it's also one of the reasons they have better payment processors than other poker sites.
Global Poker will only require you to verify your identity and bank account once. Following that, you can request hassle-free transfers to your bank account.
A Crucial Global Poker Redemption Rule
One crucial phrase to remember at Global Poker is that you must play through your Sweeps Coins once before redeeming them for cash rewards.
That implies that if you purchase a Gold Coin package and receive 100 Sweeps Coins, you must play through 100 Sweeps Coins before redeeming it. We discovered this while going over the Global Poker Terms and Conditions, and We've heard from players who have had it happen to them.
How will this rule affect Global Poker players? Under normal conditions, it's unlikely to come up. Unless you're playing micro stakes, you'll most likely reach your purchase in play after a few hours of cash game play. We're not sure how they figure it out for tournament-only players.
You'll surely run across this if you make a purchase, change your mind, and want to redeem it right away.
Global Poker does not track how much you've played.
The worst thing, in our opinion, is that Global Poker users can't easily see how much they've played without writing to support or just asking for prize redemption and hearing back from the support crew.
Global Poker should include a simple bar in the cashier that shows your progress, albeit they are unlikely to do much to encourage you to redeem your prizes outside of the poker site.
Most poker sites have a similar rule in that they don't like paying processing costs for you when you haven't played much, but it's rarely enforced in writing.
What is our recommendation? Just consider twice before making a purchase at Global Poker. Before you make a purchase, make sure you actually want to play for at least a short time.
The Global Poker Application
When it comes to poker site software, we have a different perspective than most. Whereas many assessments stress on how visually appealing a site like Global Poker is, we are more concerned with functionality, platforms, and performance.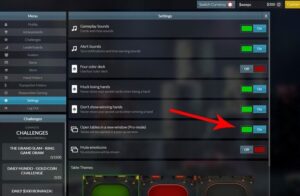 The most important software setting at Global Poker will be "Pro mode" which will let each table open in its own browser window.
Heck, if we could make the most money per hour from a black-and-white online poker table with dots as avatars, we'd have the best software in the world.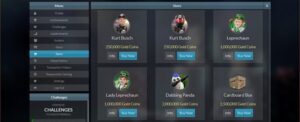 What are you going to do with your Gold Coins play money? You can utilize them to gain access to new avatars.
If you don't have enough, keep in mind that Global Poker offers an entire lobby dedicated to Gold Coins tables. There are also leaderboards with Gold Coin prizes for the most successful players at Gold Coin tables.
The Global Poker software runs entirely in your browser, making it lightweight and compatible with any device that has a browser. Indeed, Global Poker works so effectively in your browser that we're left wondering why online poker sites bother with forced-install software at all.
There is no need to install anything, therefore it is no-download and quick play. You can play Global Poker on Windows, Mac, your phone, and even an unconventional operating system like Linux or Chromebook.
Global Poker was clearly created in the last several years, with a simple clean user interface and appealing-enough modern graphics. There are a few backdrops and stock caricature avatars to pick from.
The Global Poker software lacks several advanced features that experienced online poker players are accustomed to. However, it works for people like ourselves who have more important things to think about than fiddling with settings.
We absolutely endorse any online poker site blocking HUDs, thus we give Global Poker kudos for that. It also helps to keep the games gentler by diverting grinders who rely on HUDs elsewhere.
Global Poker provides unquestionably the greatest no-download poker software available online, and unquestionably the best in the US market. They are, in fact, one of the few official no-download poker sites available to Americans.
Each Global Poker table will appear in your browser, so it will function on any computer, smartphone, or tablet operating system.
It doesn't get any easier than this: browse the website, log in, and start playing right now. You never have to update your poker software because Global Poker does everything for you. Traditional poker sites that need a download appear to be updating every time you open them.
In our tests, the Global Poker program performed equally as well (if not better than) downloadable poker software, never slowing down or crashing.
That was accomplished on both a Windows desktop running Chrome and an iPhone 6S Plus, which is no longer top of the line. We were also playing four tables at the same time.
Playing Global Poker on a Mobile Device
Global Poker is compatible with any iOS (iPhone, iPad, or iPod Touch) or Android device. Phones and tablets are included. Simply log in to the Global Poker website using your mobile browser, and it will work.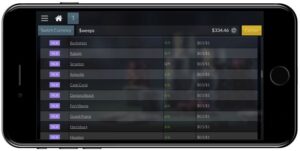 Global Poker is one of the most successful mobile poker sites in the United States.
Mobile is especially strong at Global Poker, which has one of the smoothest mobile poker implementations We've encountered. The lobby is quite simple to read.
Global Poker features an expertly designed mobile version that does not demand the download of any apps.
What we're always curious about is how a poker site handles mobile multi-tabling. We like how Global Poker handles it, with small buttons on the side of each table that indicates by color if it's your turn to act on another table.
Global Poker mobile feels light and, unlike a lot of other mobile poker apps we've tried, never slowed down or froze up with many tables of action.
HUDs and Global Poker
One of our favorite aspects of Global Poker is their outright prohibition of online poker HUDs. It's one of the factors we keep hearing from players who prefer it, along with other no-HUD poker sites like Bovada Poker.
HUDs, or Heads Up Displays, allow users to enter hand histories from their gameplay and create databases that monitor other players across the web. HUDs are a crutch we strongly oppose, and we totally back the recent campaign by several poker sites to prohibit them.
Every online poker player is entitled to a level playing field. Tracking and crushing recreational players and those on mobile does no one any favor in the long term.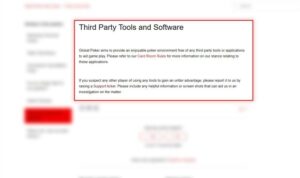 Global Poker is unequivocal in their decision to prohibit HUDs on their platform. Most players will be pleased with this.
Global Poker Tournaments
At first sight, the tournaments at Global Poker appear to be rather mediocre. Surprisingly, we believe they are a hidden gem because of the following factors:
The average number of players is sufficient.
There are numerous deep and no-rebuy tournaments;
There are numerous overlay options.
Global Poker has seen outstanding development in recent years, which has resulted into increased traffic at both ring games and tournaments. A Global Poker tournament typically has 50-300 players, with most tournaments drawing 100-200 players.
That frequently outperforms some of the more well-known USA poker sites, such as BetOnline, Juicy Stakes or BlackChip Poker. Global Poker organizes roughly 5 tournaments every hour during peak hours of the evening, and there are at least 2 or 3 per hour around the clock.
We enjoy how Global Poker displays important tournament information right on the felt.
We also like how the Global Poker event schedule mixes 6-max, rebuy, hyper-turbo, and deep stacks. Pot-Limit Omaha (PLO) and Crazy Pineapple are also available at Global Poker, although only Omaha attracts regular players.
If you've ever read one of our poker site reviews, you'll know how much we despise rebuy tournaments. If you're anything like us, you'll enjoy that Global Poker keeps 40-50% of events as traditional one-buy-in structures.
Rebuys and add-ons are available at practically all online poker sites, including Americas Cardroom. This increases their prize pool numbers and makes them look nice, but it disadvantages more talented players.
Global Poker best tournaments
The Sunday Scrimmage, which takes place on Sundays at 5:30 p.m. EST, is the largest tournament series at Global Poker. Although the guaranteed prize pool is 50,000SC, the buy-in is merely 218SC.
There are no rebuys or add-ins, and you begin with a massive 10,000 chip stack. There's also a 25,000SC guarantee for No-Limit Hold'em with a 110SC buy-in on Sunday at 3:00 p.m. EST.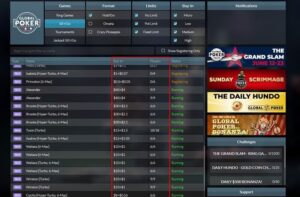 Sit & Go tournaments are also popular at Global Poker, with seats filling up quickly up to the 40SC level.
Other poker event features include a 10,000SC guarantee for 33SC with rebuys over the week, a 1,500SC 6-max freezeout every weekday, and a daily 3,000SC guarantee with rebuys.
The Bonanza is one of Global Poker's best tournament promos, which are effectively freerolls that can be unlocked by seeing enough flips. The daily 500SC Bonanza tournament is unlocked with 50 in a day, while 500 in a week unlocks a lucrative 5,000SC Bonanza every Sunday at 4 p.m. EST.
We call the Bonanzas "freerolls," but they actually need a 0.11SC buy-in to ensure that they are only available to players who have purchased. Keep in mind that you can also gain entrance through Gold Coin tables, which is Global Poker's play money.
Global Poker Rating
Because Global Poker accepts any credit card and advertises on sites like Google and Facebook, they attract a large number of recreational players from the United States.
Many casual poker players from the United States and Canada purchase play money on sites like as WSOP, Zynga, and Club WPT. Global Poker allows users to do so as well but then provides them with Sweeps Coins to utilize and redeem for cash prizes.
A swarm of play money players pushed into Sweeps Coins games is a sight to behold for seasoned poker players. The games are fairly soft and loose, with fantastic flop percentages of 40-60%. That's twice as much as some of the tighter and older poker sites.
We don't believe the Global Poker software correctly estimates all of these data, but the flop % and average pots are far above average here.
Global Poker cash game activity is heavily concentrated on 6-seated tables, as has been the case with all online poker sites in recent years. Although we still like traditional 9 or 10-person tables, we're in the minority.
We can see why shorthanded tables are appealing: more playable hands, more hands each hour, and less players to keep track of. Having said that, we love that Global Poker normally has two or three 9-player tables at each limit.
Global Poker allows you to look over the juicy flip and pot numbers.
The percentage of players who see the flop and the size of the average pot are two of the greatest indications of loose cash tables. Our Global Poker analysis demonstrates that both have above-average numbers.
What's intriguing is that Global Poker still allows you to see those figures in the lobby and select a table based on them.
We always sit at looser tables when we have the option because the potential value is higher, although we know some very bad-beat-averse players may do the reverse. Global Poker allows you to chose, although many online poker sites hide that information to prevent skilled players from picking and choosing their actions.
With so much action at 6-seated tables, the flop percentage is unavoidably higher, but it's significantly higher at Global Poker.
The flips observed percentage will be in the 40-60% range, which is 10-20% greater than on tighter poker sites. We are not convinced by the Global Poker software's flop percentages of 80-90% for various tables.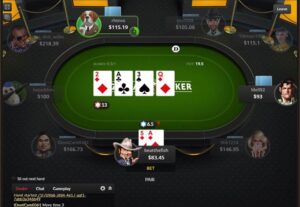 A large number of recreational players is one of the best reasons to play at Global Poker.
At Global Poker, average pot sizes for ring games range from 10x (very tight) to 40x the large blind (high action).
Global Poker is one of the more user-friendly online poker rooms.
Combined with our own playing expertise, we believe Global Poker is one of the gentler and more beatable online poker sites. A large portion of the Global Poker player base originates from Google or Facebook adverts, and these are new poker players learning the game or simply having fun.
Over time, the more action you get on your winning hands is worth the increased fluctuation those guys bring.
Although your variance will be higher, as it will be at any loose poker site, most players will prefer it because to the higher profit potential.
Is Global Poker Legal?
One of the most often asked issues among online poker players, particularly those from the United States, is if a poker site like Global Poker is legal. Almost every poker site is "legal" in the sense that it is licensed and controlled in the country where it is based.
Furthermore, nearly no US jurisdictions make it a felony to just play at a poker site like Global Poker, even for real money. The onus is on the online poker operator.
However, following more investigation, Global Poker may be the most plainly legal poker site offering cash prizes.
At Global Poker, no one is "gambling." Gold Coins, which are glorified play money chips, are purchased with real money. You will then receive bonus Sweeps Coins, which may be used to join poker sweepstakes for cash rewards. You never make a deposit, unlike in a regular online poker room.
VGW, the owner of Global Poker, performs the same thing with Chumba Casino.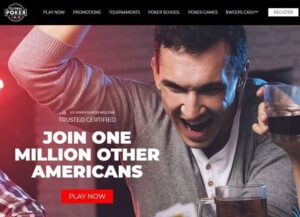 Global Poker advertises itself as the only legal poker site offering cash awards to American players.
The "sweepstakes" at Global Poker take the shape of cash tables or tournaments. It ends up being exactly like traditional online poker, but arranged in such a way that it is legal under current sweepstakes and contest regulations in the United States. This system has even received a patent application.
In fact, Global Poker bills itself as the only legal online poker alternative with cash awards in the United States.
Global Poker has discovered a smart loophole that will most likely protect them from legal action.
We also believe Global Poker was wise not to provide casino or sports betting, which nearly all of the online poker competition does.
Is Global Poker Trustworthy?
Global Poker, in our opinion, is the most legitimate poker site that still accepts US players. Global Poker benefits from two significant trust factors: its Malta license and its payment processor.
Global Poker is the only US-facing poker site we've reviewed that has obtained a Malta Gaming Authority license. It's not a coincidence. Typically, a Malta license is reserved for poker sites that operate in regulated European countries.
The Malta Gaming Authority has granted Global Poker a license. They are the only USA poker site that we have played at.
To me, this demonstrates that Global Poker is a legitimate organization, and the sweepstakes business model distinguishes them from other typical gaming sites.
In addition, Global Poker was able to persuade WorldPay, the second-largest online payment processor after PayPal, to collaborate with them. No other offshore poker site accepts WorldPay, indicating that Global Poker has persuaded them that they are operating lawfully.
Many poker players find it difficult to accept that Global Poker is legitimate because they are newer and distinct. We understand. They haven't had enough time to establish much confidence in the online poker world, and they've experienced several setbacks, such as losing PayPal.
Even though we kept Global Poker in our poker site quarantine for a year because we didn't trust their business plan, we didn't notice anything that made us wonder if they were ethical.
Is Global Poker trustworthy?
Every month, we receive a few emails from disgruntled players who believe that Global Poker is rigged. The same is true for ClubGG Poker, Americas Cardroom, and even publicly traded poker sites such as Pokerstars and Partypoker.
Those tirades are filled with expletives.
Do you notice a pattern here? Every online poker site in history has been accused of being rigged by losing players.
Almost every claim that Global Poker is rigged is followed by anecdotal evidence of the worst bad beats you've ever heard. They claim that Global Poker is not dealing legitimate games with the hands they've been dealt.
We've been around online poker for a long time, and every single site has been accused of being rigged by a specific group of losers.
They're either paying bad gamers to keep them from going bankrupt or using bots to take your money.
Does this sound familiar? This is the same criticism that some players make against any online poker site, not only Global Poker.
In poker games, these gamers ignore that luck and humans exist. Part of what makes poker so fascinating is that game requires both skill and luck. If the best hand just won by default, poker would be a rather boring game.
It is critical to distinguish between skill and luck in poker.
In the long run, skill will triumph because, well, math exists, but luck can cause any player to win any given hand. Your opponent might suck out on you 5 times in a row with a 2 outer. But what if you played the same hand 1,000 times? You'll win almost exactly the percentage you intended to.
Outraged Global Poker players are taking a close look at a small sample size of bad luck and terrible players. They're forgetting that they're up against one of the worst groups of online poker players on the planet.
Players perform stupid things with stupid hands for stupid reasons. They're going to win some of the time. If you want to benefit from playing against inexperienced Global Poker players, you must also be willing to accept the risk.
Even when we weren't endorsing Global Poker due to their limited history, we never did so because we observed any evidence of rigged games. As much money as you may expect poker sites to gain by rigging the games, they make far more by keeping their reputations clean and simply collecting the rake.
The fact that Global Poker is controlled by the Malta Gaming Authority, which is one of the hardest licenses to obtain, also offers us peace of mind. It is used by some of the world's major poker sites and is intended to reassure players that Global Poker games are constantly tested for fairness. After conducting extensive research, we are confident in Global Poker.
It is ultimately your decision whether or not to trust Global Poker. Despite the fact that we've been playing online poker for several years, we're still just one man with one opinion.
If you do not trust the poker site, do not give them your money. That is entirely your choice and right. Don't make yourself unhappy if you don't trust any online poker site and are prone to tilt, fury, and blame.
The sponsorship of NASCAR by Global Poker
This may sound strange, but we believe Global Poker's sponsorship of Kurt Busch's NASCAR vehicle is one of the main reasons we're optimistic about the poker site. Consider this: here is a gambling site that was permitted to plaster its brand on an automobile in a major American sports league.
NASCAR is a massive corporation, and the fact that they felt comfortable doing business with Global Poker indicates that Global has indeed found a method to operate entirely inside American law. You won't see Bovada or BetOnline logos near sports leagues.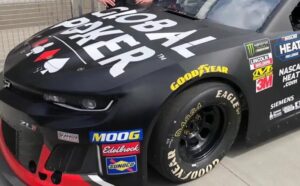 We think it's significant that NASCAR agreed to have a car with a massive Global Poker logo and that Global could afford the millions of dollars in sponsorship costs.
Since before the UIGEA was passed in 2006, we've been playing and reporting online poker. Although mainstream sponsorships for poker sites were fairly common prior to that, legislation effectively prohibited any US business from advertising gaming sites serving American players.
The fact that Global Poker has the means to spend millions of dollars to have its brand emblazoned on a NASCAR car bodes well. The fact that, to our knowledge, a big American sports organization was willing to collaborate with a poker site for the first time since the UIGEA is an even greater sign.
Globalpoker.com Customer Service Evaluation
When it comes to player assistance, Global Poker, unfortunately, falls into that category of online poker sites. You know, the one with only email support. Global Poker does a lot of things well, but in this day and age, we don't mind shaming anyone who doesn't offer both phone and at least live chat support.
Global Poker is one of the most advanced email ticket support systems we've encountered, albeit they should offer more. You can specify which department and email address should receive the message. You can also attach documents, which is particularly useful for ID and bank verification.
Global Poker's response speed is quite good, and we received responses to multiple test questions within 10 minutes of each other. Although the responses appeared to be a little manufactured, they did answer our questions.
While it can be inconvenient to want to talk to someone right now, the Global Poker support system is adequate.
Conclusion of the Global Poker
Global Poker is quietly growing in a different way than its competitors in the USA online poker site market. On the surface, they appear to be another Facebook social poker service advertising play money to retirees. Global Poker is actually giving free Sweeps Coins with that purchase.
Global Poker is also one of the few poker sites without a casino or sportsbook, which can only enhance their legal standing. They're also licensed and controlled by the Malta Gaming Authority, which is unusual for a poker site in the United States.
Because of this, Global Poker can offer simpler purchases and redemptions, as well as promote in locations that attract a large number of recreational players. We like how grinders can't utilize HUDs and ignore the web-based software here, nurturing a home of loose and profitable table.
We analyzed Global Poker over the last year, and despite the loss of PayPal and the negative news that resulted, they've had a significant increase in player traffic. They are the only US online poker site that accepts every credit card and may deposit cash prizes directly into your bank account.
Global Poker on mobile is likewise a standout, with no app download required, an easy-to-use multi-table system, and access to every table available on desktop.
Global Poker definitely has room for improvement. In the near future, we would want to see the integration of Bitcoin, larger tournaments, and more complex software options.
Global Poker, on the other hand, is an obvious recommendation for US and Canadian poker players searching for soft tables, simple banking, and games that can be loaded instantly on any device.
FAQ