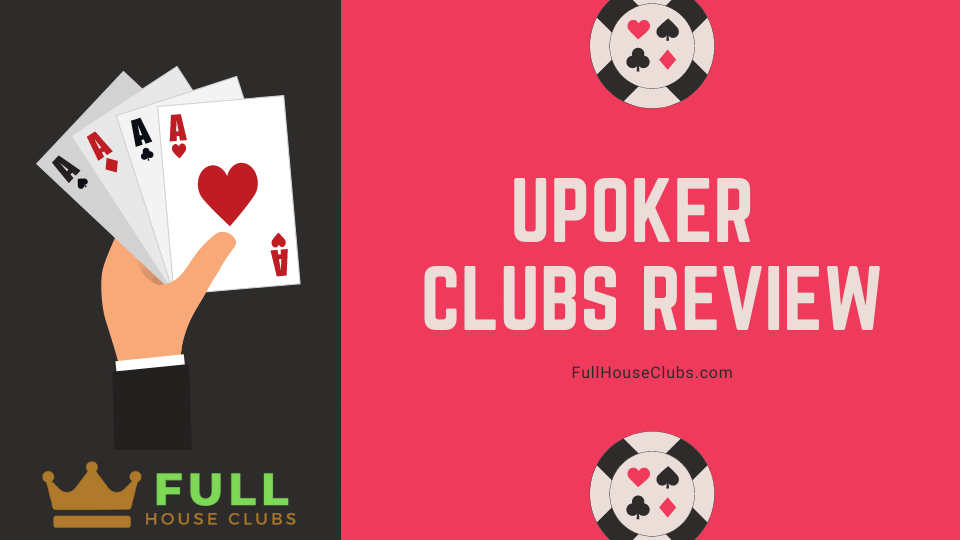 Pros
Hold'em, Omaha, OFC, Short-Deck, MTTs are all available on Upoker.
Quick and easy withdrawal/deposit with Agent system
Download with Play Store/iOS App Store
consistent action from NL13/PLO13 up to mid stakes
Cons
Desktop emulator for the time being
More clubs needed
Upoker Clubs, Unions and Agents: A Closer Look
Upoker is a mobile poker app that was released in 2019, and since then, it has grown rapidly, becoming well-known not only in the Asian market but also internationally – India, Vietnam, and Malaysia are home to the biggest unions.
Upoker followed PPPoker and PokerBros' lead, and if you are familiar with them or any other similar online poker software, everything about the Upoker app will be quite familiar to you. The idea behind private online poker clubs' games, which try to establish a new dynamic between players and poker rooms, is the same: a very useful interface.
The app appears to be merely a play-money software (with no real money services) that focuses on home gaming, but in fact, chips at the numerous Upoker clubs are traded for real money. Poker players, particularly those who reside in nations like the United States and others with severe restrictions, can use a play money app in this manner for real money games.
In this Upoker club review, we outline the most important information including:
---🔥 Start playing on the softest tables in poker! This agent offers up to 55% Rakeback depending on your weekly rake. The team is available to you 24/7:
A
Telegram -
@FullHouseHelp
A
Whatsapp -
Get Started
As a player with this agency you get the best Rakeback,

guaranteed deposits and VIP service

for anything poker, catered to your needs. ---
Are players safe and secure while playing?
What advantages does using the app over playing in conventional rooms offer?
How do its clubs and agents work and how can I choose the right clubs and a trusted agent?
Games, software, bonuses, and promotions..
Are Players Safe and Secure When Playing in a Upoker Club?
Because U poker is "simply a play money platform," it lacks a gambling license. Every financial arrangement between clubs and players is predicated on trust.
Two separate laboratories have examined the RNG (Random Number Generator) – Gaming Labs and BMM test labs. The card logic is 100% accurate and legitimate according to both companies.
So, we have a good understanding that the game itself is up to standard and will not be compromised. But keep in mind that the actual club and your agent are the ones responsible for the security of your funds. The Upoker website has no affiliation with clubs that deal in real money games, therefore it won't support you if something goes wrong.
We are aware of the concerns players have about playing in these poker rooms. Any queries you may have will be addressed by the appropriate agent, who will also provide information on our guarantees and possible dangers.
A general rule of thumb on all Club based poker apps is to stick to large union clubs that have ALOT to lose if they are up to no good. Couple that with the right agent and you are good to go.
Moreover, In order to make its games safer, Upoker has been the industry leader in mobile app-based poker security over the years by implementing features like e-mail binding, IP/GP restriction, puzzle verification, and password-protected tables. U poker has contracted S9 Security to perform in-depth security studies as a way to strengthen its security even more.
Poker professionals S9 Security have more than 30 years of experience altogether. They focus on poker-related cheating investigations while keeping an eye out for disruptive behavior and cyberbullying at the tables. On all UPoker tables, S9 Security works to eliminate fraud and disruptive behavior.
Join Fishy Tables on Exclusive Poker Clubs
More significantly, constant table surveillance safeguards your data and chips while also shielding you from dishonest players and improving game performance.

Before all else, let's list our most favorable Upoker clubs –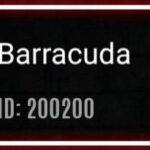 1. Upoker Club Barracuda (Best for PLO6)  
Upoker Union The Future is one of the newest addition to the app. A very good calendar of tournaments in the European union with great action. Excellent mid-stakes Omaha and NLH games.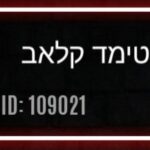 2. Upoker Club ISRLocals (Best for PLO5)  
Exclusive private club with hardly any Israeli players. This Upoker Club has a closed-door policy and is not affiliated with any union. One of the softest PLO5 tables at mid-stakes can be found there.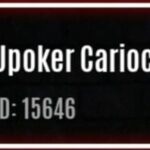 3. Club FishCage (Best for NLH / PLO5 / MTT)
Brazilian club that participates in Upoker Union Liga H2 Brazil. It features all of the Grand Union tables from Upoker in addition to a few more that are just available to this membership and are priced in USD. There is a lot of traffic with rather soft fields here.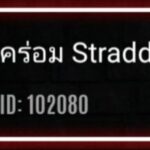 4. Upoker Club Straddle (Best for NLH) 
This private poker room, located inside of Upoker Union Poker's Capital, features an intriguing mix of players from Singapore, Hong Kong, Thailand, the UK, and Germany. This is one of the best locations to play NLH, thus it appears that the formula is effective. The highest stakes are 1/2 or 2/4, which is very modest, but fortunately, the games are very forgiving. Most tables have an 8-max limit.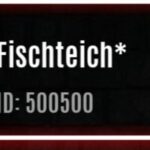 5. Club Fischeih (Best for PLO5 / PLO6)  |  ID: 500500 Agent ID: ContactUs
This private U poker club is not a member of any union. There are only 4-6 tables active at once, however, they are all occupied with players. Enjoy high-stakes Omaha while being carefree. This club has excellent in private games.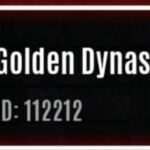 5. Upoker Club Dinasty (Best for PLO) 
Upoker Union USA Reloaded is the newest addition to the app. This Upoker alliance focuses on American players, as the name would imply. The majority of the players, though, are not Americans. The primary purpose of this union was to hold Heads Up competitions. However, over time, Heads Up tables vanished and a small private Omaha pool started to emerge.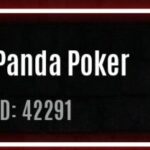 6. Upoker Club Panda Poker (Best for PLO)  
There is no Upoker Union affiliated with this exclusive club. Currently, this club is arguably among the softest. The only drawback is that there are rarely more than three active tables for traffic. Perfect for low- to medium-stakes secondary clubs.
What Distinguishes Upoker Rooms from Traditional Ones?
We advise novices to read the entire article outlining the fundamentals of how club-based poker applications function. Here, we'll outline what makes Upoker unique compared to more established websites:
No shared lobby; each club is totally autonomous. Through an agent, you can access them.
Deposits are made by the club's agent; there is no in-app cashier.
Softer games – lesser lineups than on traditional sites.
Vertical tables: Just like on a mobile phone, games are shown vertically, even on a computer.
Upoker's Clubs and Agents – How to Navigate It
Similar to its counterpart, ClubGG Poker, or Pokerrrr2, Upoker Clubs are small private rooms with their own set of guidelines, rakeback users, and features. They all host their games using Upoker software. These clubs might join a union to pool together more players so that more action is ensured.
Using the following scenario, let's examine how clubs and agents operate:
The agent makes a player recommendation to his team. He provides a thorough explanation (currency, rakeback, payment methods, etc.)
The player provides money to the agency once the terms have been agreed upon (for example, via Bitcoin or USDT).
After the transaction has been approved, the grinder manually adds chips to their account via an admin panel.
When making a withdrawal, the player writes to his agent with the requested amount and wallet information. The middleman then pulls chips from the player's Upoker account and sends the requested amount.
We can infer that agents serve as cashiers and athlete support in addition to advertising clubs. Needless to say, it's crucial to exercise extreme caution while selecting such a person and to only collaborate with reliable individuals.
Since Upoker has several real money clubs, there is no one such "best" Upoker Club. The search criteria are what determines everything. Are you playing NLH or PLO? What blinds are you playing? What is your preferred withdrawal method? What time are you usualy playing and so on…
Where Can I Find a Reliable Agent?
There have been and still are many cases of agent and club fraud, which is only normal in the absence of regulation and relationships built on trust. Agents have been known to withhold players' money, so it's imperative to be mindful on who you work with.
Before putting your trust in an agent, consider these questions:
Is your cash flow secure? If that's the case, what would your agent lose if the club collapsed and he decided to quit? Remember that clubs host the games and that disappearing is no longer difficult;
What qualifications does your agent possess? Is there a webpage for him? Is he popular? Do you know him personally? always check his credentials;
Be wary of welcome offers or free chips that are unrealistic.
How soon are payments processed? Instant gratification isn't necessarily a good thing. It's possible that you're getting someone else's cash.
Upoker's Games, Softwares, and Traffic
You can play a variety of games at Upoker, including Hold'em, PLO, Short Deck, and OFC (Open Face Chinese).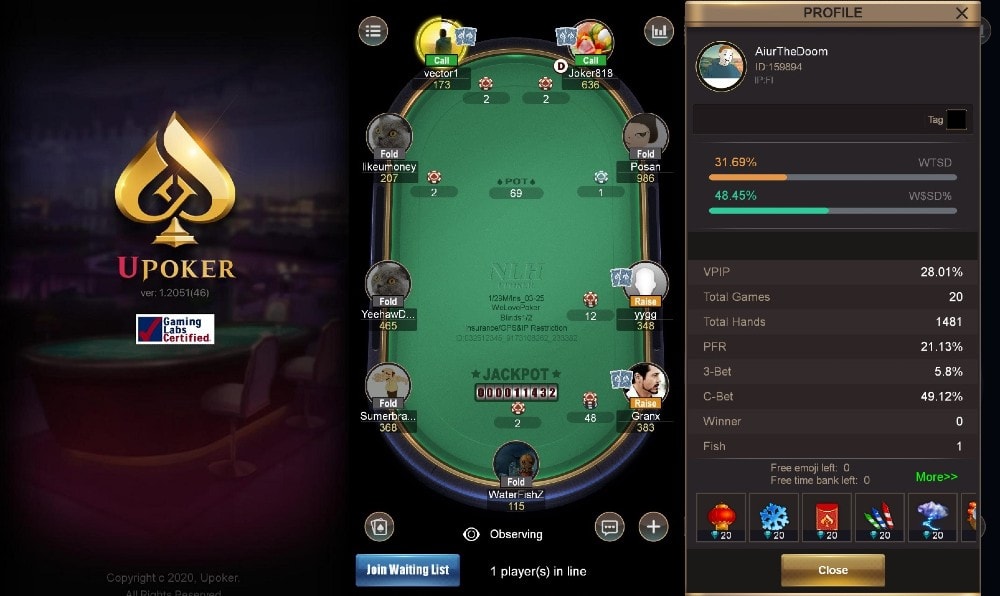 A Software that's Mobile Friendly
The Upoker app is accessible on PC, iOS, and Android. Through the PC client, you may play up to 4 tables simultaneously, which is not terrible for multi-tabling.
The software operates wonderfully on a PC in comparison to competitors. The development is being handled by a Malaysian company called Calian Tech Marketing PLT.
You can still use a hand converter to add support for external HUD from trackers like Holdem Manager 3, PokerTracker 4, Hand2Note, or DriveHUD even if Upoker outlawed the usage of Android emulators, a decision that had a positive overall environmental impact.
Utilizing the software is necessary for real-time statistics display.
Daily Visitors
typically 20–30000 gamers online
In Southeast Asia, the evening is the best time to play.
Although it is still relatively new, Upoker receives thousands of daily visitors. The twelve clubs in this application will be accessible through our company.
Because each is more popular with players from a specific region (Asian, Latin America, or Europe), the peak of traffic happens at various times throughout the day. In the course of the evening, Southeast Asian tables are the busiest.
The disciplines that are most active are:
NLH, mostly at 6-max tables and NL10–NL50k stakes.
Games ranging from $0.1 to $50 for PLO (4-5, Hi/Lo).
Jackpots of up to $6 are offered by OFC (Chinese Poker).
MTT with monetary guarantees in the tens of thousands.
The softness of the Field
Upoker's soft lineups are the most alluring aspect. In a classic room, it's hard to find villains as weak as those on this site. Amateurs who previously frequented underground clubs and home games but now primarily visit websites include:
Playing is more convenient.
Less regulars.
Playing with pals is possible, just as in real life.
For nations where gambling is prohibited, not having to deal with identification verification or P2P deposits is a significant bonus.
Promotions and Perks
Like conventional poker venues, Upoker offers no-deposit incentives. It makes sense given that the room is actually a tool for playing with virtual chips.
Promotions are occasionally held in the main lobby with rewards in gold money, but less frequently with popular devices (iPhones, PS5, etc.). Large MTT tournament series, like the $2,000,000 GTD U-Series of Poker, occasionally occur.
Progressive bad beat jackpots are available in most clubs, and they can be worth tens of thousands of dollars.
Upoker Rake and Rakeback
Rakeback is always given to our Upoker players in every club. Depending on the club, the proportion can be anything from 10 and 35 percent.
The normal rake for mobile apps is 5%, with limitations of 2BB or 3BB depending on the stake.
It is usually best to verify with our manager for the most recent information on rake and rakeback as these indicators may differ from club to club.
Withdrawal and Deposit Options
In Upoker, agents handle all financial settlements. Each club's chip worth is typically based on the local currency, such as the Philippine Peso, Malaysian Ringgit, Brazilian Real, Thai Bat, etc.
Your partner determines the wallets that are accessible for deposits and withdrawals. The most widely used payment options are shown below:

Overall, the app's handling of money leaves a lot to be desired, particularly for people accustomed to making transactions with a single click.
Final Thoughts
Upoker provides a cutting-edge user interface with excellent features for both desktop and mobile, making it the perfect choice for those searching for a seamless poker gaming experience. Finding soft clubs to play at is not an issue, and their app's multi-tabling features operate without a problem.
But for PRO players, the Upoker app has a number of drawbacks, including the tables' vertical orientation, the ban on emulator use, and the requirement that many difficulties be handled by an agent.
On the other hand, Upoker is a necessary addition to the PokerBros clubs and PPPoker setup for people who are accustomed to playing in mobile and Chinese poker rooms.
The choice of a poker room (club, app) for newcomers and enthusiasts will be greatly impacted by where friends play (what they recommended).
PROS
One of the softest fields.
Asian newcomers were seated at the tables.
MTT series featuring a $2,000,000 guarantee.
Decent traffic all the time.
CONS
No cashier in the front.
A strange portrait interface.
Upoker's Frequently Asked Questions (FAQs):