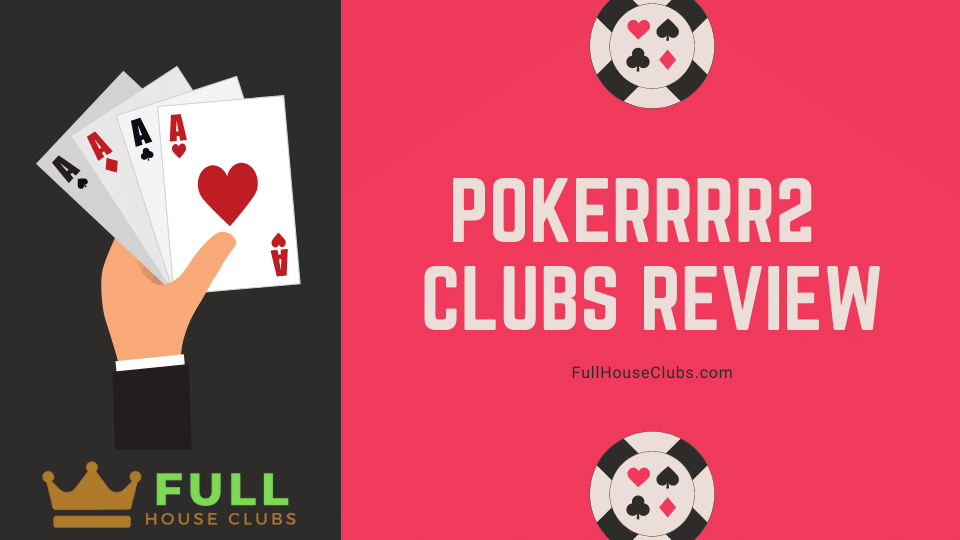 Pros
All Pokerrrr 2 clubs are "private" and unique.
All reputable Pokerrrr 2 clubs present weak field of players. Most of them play for fun and gamble solid amounts of money, just to have a good time.
Cons
Pokerrrr 2 club is very small in size and there are only a few active tables to choose from.
Pokerrrr2, Its Clubs and Agents: A Detailed Review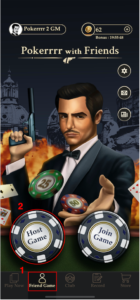 A flood of new poker apps appeared as a result of the success and popularity of club-based poker apps. A few examples include PPPoker, Upoker, the GGpoker brand's Club GG, and PokerBros. But when Pokerrrr2 debuted back in 2014, it fell short of completely dominating the mobile poker market. North America is where it is most popular. Does this imply that it's bad?
We will highlight the key details in this Pokerrrr2 review, which include:
Is playing in Pokerrrr2 safe?
Why you should switch to playing poker apps.
How to navigate clubs and agents.
Games, stakes, software, rakes, banking options, and more…
Are Players Safe and Secure When Playing Pokerrrr2?
It's challenging to assess a website's dependability like Pokerrrr 2 app. They have been operational since 2014, thus we may consider this a mature project. Additionally, on September 25, 2018, Gaming Labs performed a RNG test on PT.Farm Poker (the parent company of Pokerrrr 2). The RNG used by PT.farm was put to the test by this well-known certifying agency for the gaming industry, and it passed.
---🔥 Start playing on the softest tables in poker! This agent offers up to 55% Rakeback depending on your weekly rake. The team is available to you 24/7:
A
Telegram -
@FullHouseHelp
A
Whatsapp -
Get Started
As a player with this agency you get the best Rakeback,

guaranteed deposits and VIP service

for anything poker, catered to your needs. ---
However, unlike other websites, in this club-based app like many others, each player must rely solely on his agent and club to carry out transactions such as deposits and withdrawals.
What Differs Pokerrrr2 Rooms from Regular Rooms?
Newcomers are urged to read the entire essay outlining the fundamentals of how club-based poker software functions. We'll talk about what makes Pokerrrr4 unique from other, more established websites here:
Every club has complete autonomy; there is no shared lobby. They are reachable to you through an agent.
The representative of the club deposits money; there is no in-app cashier.
Softer games; fewer lineups than on typical sites.
Vertical tables: Just like on mobile devices, games are shown vertically on PCs.
Pokerrrr2's Clubs and Agents – How to Navigate It
Like its counterparts, ClubGG and PokerBros, Pokerrrr2 is a tiny private gaming room with its own rules, players, and amenities.
If you download the Pokerrrr 2 app and start playing, you'll likely spend most of your time in clubs. A club owner, up to five managers, and a different number of individual members make up each club. Clubs have a significant benefit over just hosting individual tables because they may host many games at various stakes.
In terms of numbers, Pokerrrr 2 is one of the platforms with the most clubs. At the same time, almost every Pokerrrr 2 club is small and only has a few active tables.
Because Pokerrrr2 has so many clubs where real money can be played, there is no one specific "Best" club. The search criteria form the basis for everything. You should consider stakes, game kinds, formats, reliability, and traffic while choosing a club.
Join Fishy Tables on Exclusive Poker Clubs
These are the Pokerrrr2 clubs that we suggest to you: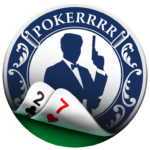 Pokerrrr 2 Club BetBet #298NN (Best for NLH / Omaha PLO 4/5/6) 
This Pokerrrr 2 club is one of the easiest ones we've played in. Players mostly came from Israel. Great for games with medium to high stakes and loose rules! If you are looking for fish PLO players, this is the place to visit. Approval is needed by an agent – We have direct contact so get in touch on Telegram or WhatsApp. Lucrative bonuses are given out from time to time as well.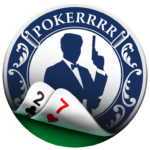 Club Loki (Best for Omaha)
European Pokerrrr 2 clubs are rare. This one comes from Norway, and the tables have medium to high stakes. Games are almost always played on regular Omaha 4 cards. At night in Europe, there are only 1-3 tables with people at them, but it is still worth checking out.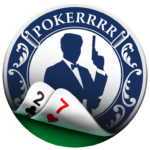 Pokerrr 2 Club SC (Best for PLO5/PLO6)
Like many other Pokerrrr 2 Clubs, this one is based in the United States, but a lot of its members are from Israel. A mostly high-stakes place with a lot of whales.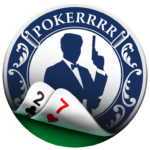 Pokerr 2 Club Full Throttle (Best for Heads Up/ NLH)
All NLH and Heads-Up fans will enjoy the private games here. There aren't many places where you can find people with so little skill. Most players are from the United States.
You must seek membership by entering the club code in the relevant area of the app in order to enter a club. The club then approves your request, which could take some time depending on how responsive the club's administrators are.
But if you can't look for a club that suits you, you can always make your own club.
Steps on How to Open Your Own Club:
You can set up a club if you wish to host numerous tables at once (please note this is different from creating a unique table). You can host a variety of games with a club, and your friends can join with a code to participate later.
A Pokerrrrr 2 club can be easily created.
Under the Club tab, click the plus sign.
In the top right corner, select "Create."
Name and description required.
Decide who will have access to creating games (member – agent – owner).
Your club will then be created, and your friends can use the code to join (you can find it under the club name).
How to Sign up for a Real Money Club
Entering the code in the relevant tab will allow you to play real money games at Pokerrrr 2. To avoid having to make a deposit before determining whether the games meet your demands, our team offers around-the-clock support.
Where Can I Find a Reliable Agent? 
Promoter fraud has happened regularly in the lack of regulation and partnerships. Caution is absolutely necessary when operating in any club-based app system.
Finding a trustworthy Pokerrrr 2 Agent who will offer you a 100% money-back guarantee is crucial. In addition to that,  consider the following before putting your trust in a broker:
Do you have a steady flow of cash? What would happen if the club folded and your agent decided to depart if that were the case? Remember that clubs host the games and that disappearing is not at all difficult;
What qualifications does your agent possess? Does he operate a legitimate website? Is he popular?
Avoid welcome incentives and free chips that are impossible to earn.
How quickly are payments handled? Right-away gratification isn't always a good choice. It's possible that you're getting someone else's cash.
Pokerrrr2's Games, Stake, and Software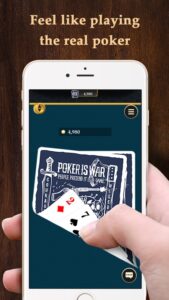 Pokerrrr 2 is one of the oldest platforms for playing poker in a club. It is a platform for 'play 'money poker games that are hosted by third-party businesses or people. Poker unions are a big difference between Pokerrrr 2 and other platforms, such as X-Poker. This means that every Pokerrrr 2 club is "private" and different. This makes it harder to find people you can trust and not worry about your money.
It conducts online poker tournaments where participants can place bets immediately after signing up and where private games are played continually in bars. There are various formats accessible:
Hold'em (NL and Limit)
PLO (4 and 5 card Hi-Lo)
R.O.E. (NLH and PLO)
OFC (regular, progressive)
Short Deck
SNG competitions (PLO, Hold'em)
MTT (Hold'em and PLO)
Live timer (championship structure)
The layout of the app is the same as that of all popular websites, with the main frame that shows the tables or clubs and buttons at the bottom that let you switch between different options. The app only has a portrait design; there is no landscape mode.
The gameplay of Pokerrrr 2 tries to be like live poker. You have to peek at your cards to see them, throw chips/cards to the center of the table to bet or fold, and double-tap the screen to check. Even though it was fun, we found it inconvenient to grind because it was hard to play. To get a seat in a public match, you either need an invitation code or to choose the format you want in the lobby.
If you want to play more than one table at once or in big tournaments, this is not the place for you. But all reputable Pokerrrr 2 clubs have a small number of weak players. Most of them play for fun and bet good amounts of money just to have a good time.
We've already said that Pokerrrr 2 is a US app, which is why most of the clubs are in the same country. We have some Pokerrrr 2 clubs from the United States, but we also give you safe access to clubs from Israel and Europe. Mid- and high-stakes Omaha players will love the action and how soft the field is in these games.
Gold
Gold, the in-app currency used at Pokerrrr, powers a large portion of their gaming selection. Although there are some tasks you can complete to earn gold, such as
joining your first club or connecting in with Facebook, the main way to gain it is to buy it there.
Gold is a currency that players may use to buy play chips and unlock a variety of virtual delights like different card back images and nameplate styles for the tables. On the other hand, there are more substantial methods to spend gold for those who want to plan games on the app.
Aside from some very limited functionality that is offered for free to all clubs, hosting games, forming clubs, and viewing reports on gameplay results, all require gold.
Private Tables
The most popular feature on Pokerrrr is probably private games, where you can set up a table to play with your pals in a matter of clicks. Click Create Game to start. You will then be prompted for the match's fundamental information, such as:
Format
Players present
Ante and blinds
Game duration
Rake
Timebank
There is a brief window of time when the game is available without charge, but after that, there is a gold fee every hour. You can provide a time limit for the table, following which it will expire and vanish.
Only one table may be used for gaming. It is impossible to join many games at once. Your nickname can be changed twice a month and you must have an active Facebook account to check-in. Your nation's flag may be changed whenever you like.
Although you can check your game history on the table, a full game history must be purchased with gold coins. Trackers and HUD are incompatible with Pokerrrr 2.
As Pokerrrrr 2 lacks essential features like multi-tabling and is crammed with distracting graphics that make the game harder, we draw the conclusion that it is intended for casual players only and that professionals may not find it acceptable.
A Mobile-Friendly Software
Pokerrrr 2 is available for iOS and Android (on official stores), but as the app has been designed exclusively for mobile devices, there is no way to play on a desktop PC (Windows or Mac). We didn't try an emulator because the gameplay would cause problems, in our opinion.
The app design resembles all other popular sites, with the mainframe where the tables/clubs are shown and buttons in the bottom part to navigate between different options. There is no landscape mode; the app only features a portrait design.
Pokerrrr2 Rake and Rakeback
There isn't any verified Pokerrrr 2 rakeback available. This is hardly shocking considering that the developers of the software do not advertise it as a real money gambling option. Even more unexpectedly, there aren't many RB deals that aren't public.
We have come across clubs that give high-hand jackpots, freerolls, deposit bonuses, special payments for playing a particular amount of hands, and other promotions. Rakeback promotions, however, are not common on this app.
Finding out who paid how much rake is difficult with the Pokerrrr app's limited club administration options. This is likely the cause of the dearth of rakeback opportunities.
If you do come across someone who is willing to give Pokerrrr Rakeback, we suggest that you proceed with extreme caution. You won't be able to verify whether the calculations are being made correctly, and there's always a potential that the individual giving the Pokerrrr 2 RB bargain is a fraudster.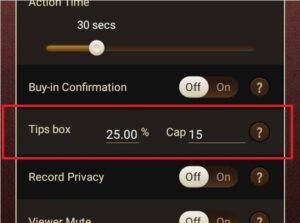 Rake Amounts Are Unlimited
The rake collected at the tables may typically be significantly customized in most programs of this type, but there are normally some limitations to stop greedy hosts from overcharging players. There are neither percentage caps nor restrictions on rake at Pokerrrr 2.
The rake is referred to as the "Tips box" on this website. Despite being more approachable, it serves the same purpose as the rake at any online poker facility. A certain portion of the pot will be divided among the players up to a predetermined cap, or the maximum number of chips.
We played around with different tipping amounts, raising the cap to 25 chips and the percentage to 15%. Neither of these numbers was flagged by the software as being excessively high, and no warnings of any kind were given. As a result, we must draw the inference that Pokerrrr 2's rake is virtually limitless.
Of course, the majority of clubs will set more sensible rake schedules, but there are surely a few who try to get the most money out of the losers at the table. We strongly advise you to look at the details for whatever table you intend to play at after joining any club so that you can gauge the rake before settling in.
Deposit and Withdrawal Options
You and the club you're a member of are the only parties to any payment agreements. In most circumstances, you can text a phone number or message a Telegram account from the club information in the app. When you get in touch with the person in charge of the club's deposits, they'll let you know the acceptable methods of depositing and where to send the money.
Peer-to-peer wallets like Apple Pay, PayPal, Venmo, and Venmo appear to be the most widely used ways to fund Pokerrrr 2 club accounts. The club you're working with will choose the precise payment methods offered. Each balance you have with a particular club will exist entirely independently of the balances you have with any other clubs.
Although it's common for each chip to be worth one dollar, chip prices might vary from club to club. Never forget to check the exchange rate before making a deposit.
You must discuss the specifics of any cashout you plan to make with your club's owner or manager, just like you did with deposits. The majority of clubs permit withdrawals to the original depositing method.
You can tell whether your club is trustworthy by how easy it is to withdraw your money. While some clubs might be eager to receive your investment, they can be reluctant to pay you any wins.
If it does, you won't have a workable solution. Since they are merely the provider of the game software, PT.farm will not take a position in any conflicts of this sort. As a result, a dishonest club can take your profits or perhaps your entire amount.
Final Thoughts
The design of Pokerrrr 2 is excellent, and new players are drawn to it. If you're looking for a place to organize a couple of friendly games with pals, it is undoubtedly an interesting location. It falls short as a place to invest a significant portion of your online poker activity, though.
Full House Clubs endorses for the following reasons:
The USA Poker app is easy to use and has a lot of weak players.
Very easy, high stakes
Easy to find a bum
Loose games
The games have a small-home feel and a casual vibe, which is great for sharks to hunt fish.
Money in the account that is guaranteed
Pokerrrr2 Frequently Asked Questions (FAQs):