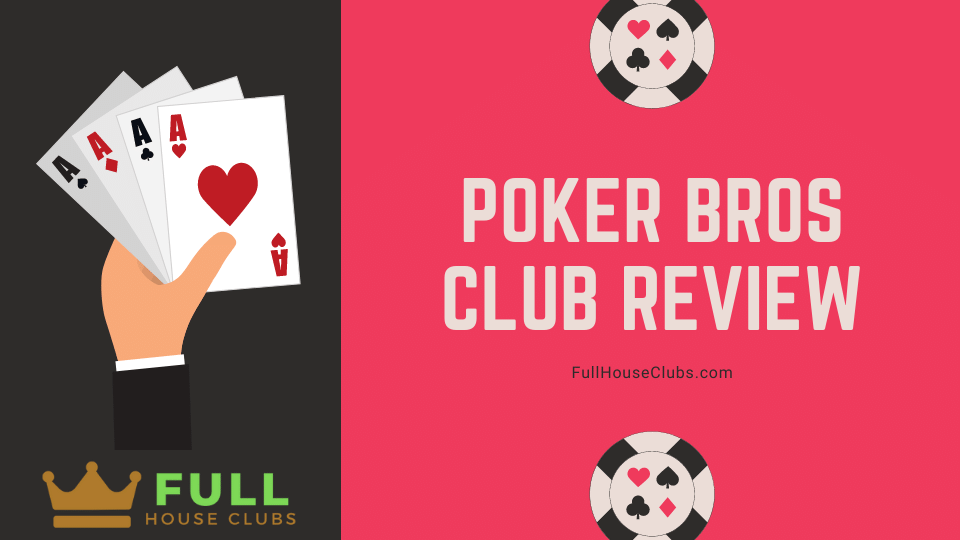 Pros
Great action both low/high stakes
App is great and quality made
Rake % favorable
Some specific clubs are just great for average US/EU players
Quick and easy withdrawal/Deposit
Cons
Slowly getting discovered by regs
PokerBros Clubs, unions and Agents: A Comprehensive Review
Following the success of PPPoker and Upoker, PokerBros is a cutting-edge club-based poker program that was released in 2019. The graphical design and the extensive user customization possibilities are the main distinguishing features. Thousands of players from many nations assemble at these tables which are divided by unions and clubs. Latin American, European, and American players are using the application in increasing numbers which are growing by the day.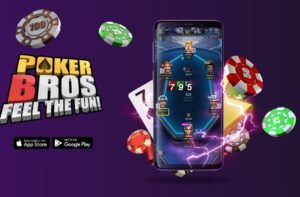 The website has maintained the fundamental operating principles that underlie all previous club-based apps like PPPoker and Upoker: on the surface, it's just a platform that anyone can use to conduct an online poker game for "toy cash."
PokerBROS is a platform for social gambling online; no real money services are offered there.
Any financial transaction in the clubs is not related to or a result of the app. Understanding this is essential in order to evaluate the potential hazards before playing for real money on Pokerbros clubs.
---🔥 Start playing on the softest tables in poker! This agent offers up to 55% Rakeback depending on your weekly rake. The team is available to you 24/7:
A
Telegram -
@FullHouseHelp
A
Whatsapp -
Get Started
As a player with this agency you get the best Rakeback,

guaranteed deposits and VIP service

for anything poker, catered to your needs. ---
In this PokerBros club review, we will outline the most important information including:
Is it safe to play on PokerBros clubs?
How to navigate PokerBros clubs and agents.
Is app grinding more lucrative than classic room/live grinding?
Does Poker Bros. fit my needs as a poker player?
So, Are Players Safe and Secure When Playing PokerBros?
Year of founding – 2019.
License – no.
RNG-check Gaming – Labs, BMM Test Labs, and iTech Labs.
Identity verification – no.
PokerBros is a platform for playing virtual chips, which means that there is no gambling license. All financial transactions between the club and the player are based on mutual trust.
Three independent testing facilities, Gaming Labs, BMM Test Labs, and iTech Labs, concluded that PokerBros RNG (Random Number Generator) is completely legitimate.
The online poker business is plagued by the bot problem, and PokerBros is a leader in the fight against fraud. They employ a security service called the Game Integrity Bros team, which is made up of programmers and seasoned gamers and uses algorithms & manual controls to find and disable bots. Amongst the poker app platforms, we find PokerBros to be at the same standards as ClubGG and ranking in the highest security levels.
Additionally, Full House Clubs regularly fights scammers and provides its players with a money guarantee (deposit or bankroll). To learn more about the strategies we employ to safeguard the interests of our clients, speak with your agent.
Finding Your Way Around PokerBros' Clubs and Agents
The same idea is used by all club-based apps like ClubGG and Pokerrrr2 clubs: all games are played in exclusive clubs with only invited participants. It appears to be a pretend-money game from the outside. Everyone employs the services of private agents – club promoters and cashiers — for making deposits and withdrawals (that is, turning cash into chips and back). Since there are only a few regulars and no common lobby tables, you can comfortably play with your pals and test your poker prowess without having to validate your account.
In countries like Brazil, Mexico, the United States, Russia, Singapore, and more, there are hundreds, if not thousands, of PokerBros clubs. Many of them have grown over the past two years into sizable businesses with games available around-the-clock for the smallest to the largest sums.
Join Fishy Tables on Exclusive Poker Clubs
Poker Bros is comparable to Bitcoin in this regard because it decentralizes the market and offers some anonymity.
Every club has its own independent poker room, which can be part of a union or a private one.

To access and handle money, as we indicated at the start of this review, players must speak with an agent the is connected to a club.
The agent adds chips to the gaming account in the specified quantity after receiving a money transfer from a customer (let's say, in Bitcoin, USDT or Venmo). When a client wishes to withdraw money, he contacts his agent again and he processes the ithdrawal request.,
When selecting an agent, it is essential to exercise utmost caution and only collaborate with reliable individuals.
As for the list of best Poker Bros clubs, there is no specific "Best PokerBros Club" because PokerBros offers numerous real money clubs, and each one is catered to a different type of player. When selecting a club, you should take stakes, game types, formats, and traffic into consideration, and this is again where a credible agent can help you choose the best place to start.
These Are the Best PokerBros Clubs That We Suggest you Start With: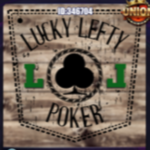 1. Pokerbros Club Legends of Lefty (Best for NLH / PLO / MTT)  |  ID: 346704  Agent ID: 1825607
Lucky Lefty is a proud member of the Diamond Pokerbros Union, an internationally renowned ecosystem of a balanced poker field. Diamond offers some of the best low-high stakes games on a regular basis. On Pokerbros, it is the largest union.
2. Pokerbros Club BSB RGS (Best for Omaha Hi Lo / NLH)
This Pokerbros club is a member of RGS, one of the gentler Pokerbros Unions. This exclusively American union, which ranks fourth among all alliances in terms of traffic, offers all the prerequisites for loose, easy-to-win games. At any given table, at any given time, there are always a lot of weak players here.
3. Pokerbros Club Regency Hayatt  (Best for NLH)|  ID: 1651339  Agent ID: 1825607
Grinderzz union is the newest American Pokerbros club affiliated with Pokerbros Union. started off really quickly and quickly developed. Already, 4–8 tables are regularly running. Additionally, there is a good MTT schedule. suitable for all stakes.
4.  BSB Paradise (Best for NLH/PLO5/SnG)| 
Jade is a member of Paradise, one of the largest Pokerbros Union. Top used online poker room across all apps. Over 100 tables are active at once, indicating heavy traffic. large selection of poker game varieties. The field is kept soft and shark players are not allowed by Paradise Union.
5. Pokerbros Club Leprechauns ( Best for PLO6 / Heads Up)  | 
The first one, Pokerbros Union Ireland, debuted in 2022. After launch, this club instantly took off. Excellent mid-to-high PLO6 games. Many home game aficionados play in the evenings in the UK.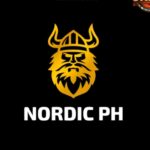 6. Pokerbros Club Nordic (Best for MTT)  | 
The newest Pokerbros Union Latam is equipped and prepared for use. The most recent addition to the list now focuses primarily on Omaha and MTT players. Both the risks and the level of competition are lower.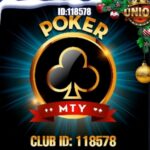 7. Pokerbros Club MTY (Best for NLH) 
One more brand-new Pokerbros Union – Mexico. Small stakes, few active tables, but plenty of large fish to skin. In Mexico, there are between 5–10 active tables in the evening. Games are exciting.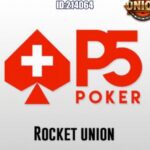 8. Pokerbros Club sWiss (Best for PLO)  |
This tiny Swiss Pokerbros Union Rocket. The players aren't that horrible here, but as soon as new players come in, they rapidly leave everything on the tables. Deserving of bum hunting.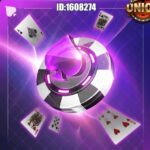 9. Pokerbros Club Beetle (Best for MTTs) | 
A  member of the recently established Pokerbros Union – Green. If you enjoy tournaments, Beetle is the place to be. There are many different entrance levels, enormous rewards, and simple competitors that lack the skill to pose a significant challenge.
10. Pokerbros Club Black Diamond (PLO6)  |
Greek Poker Club isn't affiliated with any Pokerbros Union. It has the fewest active tables because it is a private club with restricted access. This is an ideal secondary club.
Where Can I Find a Reliable Agent?
Promoter fraud has happened regularly in the lack of regulation and partnerships, therefore it continues to do so. Agents have been known to steal from players' bank accounts, so caution is absolutely necessary.
Before putting your trust in a broker, consider the following:
Do you have a steady flow of cash? What would happen if the club folded and your agent decided to depart if that were the case? Remember that clubs host the games and that disappearing is no longer difficult;
What qualifications does your agent possess? Is there a webpage for him? Is he popular? Do you know him personally? regularly check his qualifications;
Avoid welcome incentives and free chips that are impossible to earn.
How soon are payments processed? Right-away gratification isn't always a good choice. It's possible that you're getting someone else's cash.
PokerBros' Games, Software, and Traffic
20 to 30000 players are usually online
The best hour to play in Central America is in the evening.
In our choices as of 2021, there are 20+ different PokerBros alliances. Numerous tournaments are ongoing, and there are hundreds of active cash tables. In Central America, nights are the greatest and most rewarding times to gamble (or, even better, weekends). A good game can be found at any time of day, so this is not a big deal.
There is a choice of the following formats:
Texas Holdem: The majority of the ring games at PokerBros are played in no-limit hold 'em (NLH) with stakes ranging from NL10 to NL1,000; higher tables (NL2k—NL5k) are sporadically constructed.

Omaha: Several PLO alternatives are available from $10 to $1k, with high-stakes action up to PLO5k.

MTT: Several tens of thousands of dollars are guaranteed and dozens of MTTs are played each day.

OFC: Additional OFC tables with $20 and higher jackpots are available and 6+ Hold 'em.
Hold'Em, Omaha, Ofc, and Shortdeck Are the Cash Games.
As usual, the most played games at PokerBros are Omaha and Hold'em. Our set has approximately the following amount of tables:

A few fascinating details:
Along with the traditional PLO4, its five-card variant is equally well-liked. It even outperforms the typical Pot-Limit Omaha traffic in several bars.

Although Chinese Poker (OFC) is not extremely popular, you may still find games with jackpots as high as $10 in some venues.

6+ is not in style. Sometimes an unusual activity can be found with little risk.
Tournaments: MTT, SNG
MTTs at PokerBros started to become more well-known as the main American unions, Diamond and Sapphire, expanded. They are a super-alliance and can hold series with a 500k guarantee because they have a vast player database.
Massive tournament series are also run in Brazilian clubs in addition to American unions, and there are also a few everyday MTTs practically everywhere.
At PokerBros, Hold 'em and Omaha (4/5/H/L) are played at hundreds of cash tables every day, and dozens of MTT tournaments are run nonstop. Other than Asian OFC and Short Deck, the game selection allows us to give the room the maximum possible grade.
The Field's Softness
When there are ordinary rooms with a direct cashier, why would anyone even play in these applications, we are frequently questioned.
The reason is that these subtle lineups cannot be seen in a typical environment. Our gamers get access to the shadiest PokerBros unions since Full House Clubs draws amateurs from the US, Europe, and Latin America.
The United States continues to be the app's primary market, and the agent system helped thousands of players return to online poker after Black Friday.
Brazil, where the poker boom is currently occurring after Asia, is the second-most significant nation.
Viewpoint on Professional Players
Trackers
Bumhunt
Auto-seating scripts
Preflop charts
Mining
The majority of clubs generally have a loyal attitude toward their regulars and recreational players. Professional grinders are very infrequently banned. A poker agent who does not keep track of the ecology of the game (i.e., the proportion of winning players to amateurs) risks being dismissed for "bad performance" as a result of tighter rules in some important American partnerships. Having a so-called 'balanced pool' of players is very important to agents, clubs, and PokerBros unions.
A poker agent who does not keep track of the ecology of the game (i.e., the proportion of winning players to amateurs) risks being dismissed for "bad performance" as a result of tighter rules in some important American partnerships.
The administration of games tries to preserve their casual users because without them, games wouldn't exist at all. In recent years, the rules of ecology have affected both huge networks and mobile applications. While not ideal, using trackers is not outright forbidden. Due to this and our opponents being weak, we have not received any bans (bumhunting).
Preflop chars are not against the rules because they are not specifically mentioned in the regulations. Except for hands that you play yourself, mining is not permitted in any way.
Mobile Friendly Software
Of all the mobile poker apps, PokerBros software is the most sophisticated. It was designed with Chinese rooms in mind, although many of the interface concepts have since been enhanced. There are 6 table themes available, a bet slider feature, and multi-tabling options ranging from 1 account to 4 tables. Club owners and agents are very pleased with the practical backend for organizing, and setting up cash games, MTT, etc.
There is no doubt that those who enjoy playing online poker prefer to do so while relaxing in their own homes, rather than at a computer. In order to play anywhere from a mobile device with just one hand, PokerBros developed a user-friendly interface. This design has won the hearts of novice players. Each app, however, has chosen a unique route and has targeted a distinct market. These are the primary distinctions between PokerBros and other real money poker apps:
No PC client is available from PokerBros (more focus on mobile players)
PB is rapidly growing in the United States and has a distinct portfolio with fixed-limit games.
The only way to play Poker Bros on a PC right now is to utilize an Android emulator because there isn't a native Windows or macOS application for it. The most recent LDPlayer version is advised for download. To play at four tables, you'll need a strong PC (at least an i7 with 16GB or 32GB RAM).
A new cross-platform compatibility feature, however, allows Apple customers with M1 PCs (previous generation) to play immediately on their Macs without installing anything.
Promotions and Bonuses
Welcome bonuses are often not provided because PokerBros isn't actually a poker room in the traditional sense but rather a private poker gaming platform (kind of a poker community) where private hosts play for real money.
Non-real-money players have a rewards program with poker bonuses available on the site, just like any other casual app. For daily app opening tasks (Daily Tasks) and other fun activities, rewards include gold chips.
These virtual currencies can be used to take part in worldwide play money tournaments, live event satellites, and giveaway events using small electronic devices.
Let's go back to private clubs that use real money, nevertheless.

Maximum Jackpot of $50,000
The prize pool for the jackpot promotion, which is available in the table above, is shared by all cash tables at PokerBros clubs. If a player loses with a strong hand at a table with at least four players present and a pot size of at least 10bb, it is triggered:
Loss with a full house of aces and NLH
Loss with four jacks+, or PL4.
Loss with a straight flush in PLO5
The percentage of the jackpot paid to the winners varies depending on the bets made and might be anywhere from 15% and 85%.
Rake Structure for PokerBros
The owner of the club determines PokerBros' rake, which is typically 5 percent and capped at 3BB.
He can, however, specify either a greater or lower commission. There is no preflop rake because fees are assessed under the no-flop/no-drop system.
PokerBros Refund
Our players enjoy a fantastic rakeback arrangement at PokerBros, just like in conventional poker rooms.
The range of the Rakeback percentage, which varies per club, is 10 to 45 percent.
To summarize the bonus policy:
Evidently, PokerBros cannot brag of new player bonuses and promotions like a regular website. However, the majority of unions offer large rakeback deals, and jackpot tables draw gamblers.
Withdrawal and Deposit Options
There is no in-app cashier because PokerBros uses a P2P system, which means all transactions go through the club's agents. Your agent determines the wallets that are accessible for depositing and withdrawing money, and the chip currency also varies. Cryptocurrencies are the preferred payment option.

Final Thoughts
The future of the poker industry is club-based apps. As a result, playing at PokerBros is only natural for those looking to join the frenzy, with benefits like increased soft traffic being very clear. Here are some compelling arguments for joining PokerBros:
One of the smoothest online poker environments.
Compete with players from the US and Latin America.
The top poker app for mobile.
Millions of cash tables are open round-the-clock.
MTT with $500k in guarantee potential.
You enjoy using your phone to play when you're moving.
You use a dependable agent to handle all of your transactions.
But not everyone should use the PokerBros app; for instance, we don't advise it for:
Those gamers who value playing on reputable websites
Using the finest software for grinders
You dislike having to visit a lot of different clubs.
PokerBros was able to quickly establish itself as one of the most well-liked online poker sites because to the agency system and demand from "gray" markets.
The room continues to be one of the softest fields because most regulars are scared off by the strange software and the difficult depositing process.
But the main drawback for players who are used to grind from a PC will be installing the Android app using an emulator and increased hardware requirements. Otherwise, the client is stable, modern, and flexible for customers and club owners.
For poker enthusiasts and grinders who love to play during live series from a mobile phone in incredibly soft lineups, Poker Bros is ideal. It won't appeal to all professionals. If you currently play in mobile rooms with a PC, PokerBros is a "must-have" in your portfolio. However, getting acclimated to vertical tables and the subtleties of club-based apps can take some time.
PokerBros Frequently Asked Questions (FAQs):