Poker in Michigan
Michigan is a large state located between the Great Lakes, and thankfully, gambling is legal there. You can enjoy a wide variety of gambling options such as table games, poker, slot machines, and even sports betting. As early as 1933, they made the initial move. At that time, horse race gambling, the most popular form of gambling, was made legal. The first state lottery was launched in 1972. The first casino in the state opened in 1993, per michapg.com. After being restricted to tribal lands, casinos were given the green light to open to the general public with a license in 1996. However, in December 2019, the Michigan State Legislature passed a bill that is the most consequential for poker players. House Bill 4311 has been signed into law by Governor Whitmer. Despite its unassuming title, this bill made poker in Michigan legal.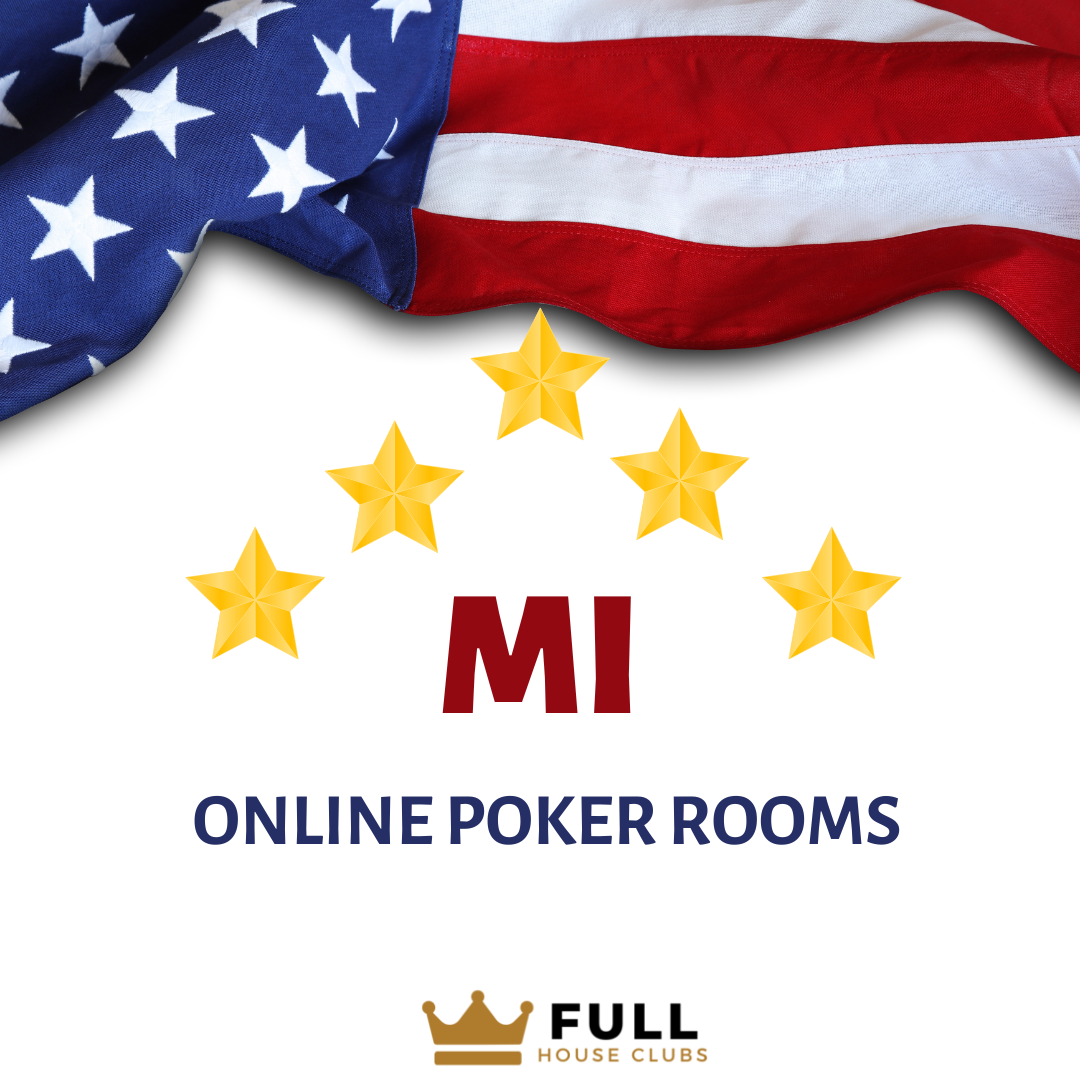 The bad news is that no online poker room could open in the Great Lake State until February 2021 because the licensing and regulatory framework hadn't been created.
Now that it's up and running, the state may soon become the largest online gambling market in the United States. Online poker, casino games, and sports betting are expected to generate a total of $650 million in the first year, according to projections made by MichiganSharp.com.
---🔥 Start playing on the softest tables in poker! This agent offers up to 55% Rakeback depending on your weekly rake. The team is available to you 24/7:
A
Telegram -
@FullHouseHelp
A
Whatsapp -
Get Started
As a player with this agency you get the best Rakeback,

guaranteed deposits and VIP service

for anything poker, catered to your needs. ---
Quick Summary
9 987 000 people.
Lansing, Michigan
Money in U.S. dollars ($)
The initials for Michigan are "MI" for short.
Michigan is in the UTC-5/UTC-6 time zone.
Where You Can Play Poker in Michigan Casinos:
Four Winds Casino South Bend
FireKeepers Hotel & Casino
MGM Grand Detroit
Professional Poker Players from Michigan
Two Michigan residents have won the WSOP Main Event.
Shelby Charter Township, Michigan native Joe Cada won the world poker championship in 2009. He outlasted the other 6,494 players in the tournament and cashed in for $8.546,464. That is, without a doubt, the largest sum he has ever won in a single live tournament.
He ended up buying three more bracelets to add to his collection. Winning the $10,000 NLHE 6-handed event in 2014 earned him $670,041. Two more gold bracelets were added to his collection in 2018: a $3,000 No Limit Hold'em Shootout victory for $226,218 and a $1,500 NLHE – The Closer victory for $612,886.
Despite his many accomplishments, Joe Cada is not the wealthiest Michigander in Hendon's history. Ryen Riess, a resident of East Lansing, Michigan, is currently first in live tournament earnings with $14.993 million, about $700,000 more than Cada.
In 2013, Riess was able to take home the WSOP's biggest prize by winning the Main Event. There were 6,352 players in his tournament, and Riess took home $8.361 million. But unlike Cada, he hasn't added a second bracelet to his ME victory just yet. He also spends a lot of time playing in online multi-table tournaments. He has won a total of $1.785 million in online poker tournaments while using the screen name "MrMaximize" on PokerStars and partypoker.
Join Fishy Tables on Exclusive Poker Clubs
Poker pro and vlogger Andrew Neeme is also a Michigan native. As of this writing, he has amassed a following of over 150,000 people who subscribe to his YouTube channel.

A Look at Live Poker in Michigan and the Laws Regarding It
According to the introduction, in 1996 Michigan became the first state in the country to legalize statewide casinos. If you want to do your own research, you can find the relevant gambling laws in Michigan Penal Code Chapter 750, sections 301 through 315a, as well as the Michigan Gaming Control and Revenue Act (Michigan Compiled Laws Chapter 432).
Michigan Gaming Control Board is the name of the state's gambling commission (MGCB). Non-tribal casinos in the state are licensed, regulated, and controlled by these measures.
Poker Rooms in the Great Lakes State
In Battle Creek, you'll find the FireKeepers Hotel & Casino, the state's largest gambling establishment. Numerous cash games are available in their poker room.
They offer $1/$2, $2/$5, and $5/$10 at their No Limit Hold'em tables, $4/$8, $5/$10, and $10/$20 at their Limit Hold'em tables, and $4/$8 and $10/$20 at their Omaha Hi-Lo 8-or-Better tables. The cash room even has some genuine novelties. You can play a game of $2-$10 Spread Limit 7-Card Stud, for instance. A high/low of eight or better is required.
Regarding tournaments, they have repeatedly played host to the Mid-States Poker Tour. The buy-in for their Main Event is $1,100 NLH. FireKeepers also hosts its own tournament series every fifth Sunday of the month. An amount of $500 is required to enter the Main Event.
New Buffalo, Hartford, Dowagiac, and South Bend are the four locations in Michigan that belong to the Four Winds Casinos chain of casinos. The South Bend location is the only one to feature a poker room.
One can play $1/$2, $2/$5, $3/$6, and $1/$2 Limit Hold'em and Pot Limit Omaha in their cash game room.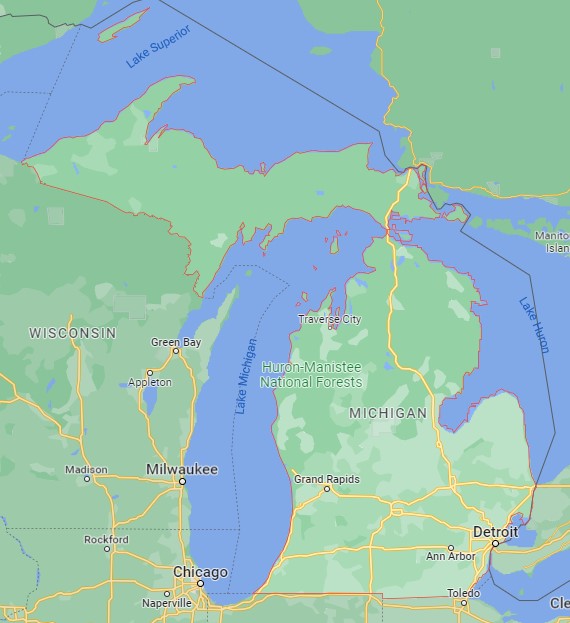 MGM Grand Detroit is the largest casino in the state capital. They also feature cash tables for games like Pot Limit Omaha and Hold'em, both No and Limit. They host three NLHE bounty tournaments per week, making it their bread and butter. There is a $120 buy-in tournament on Wednesdays and Sundays, and a $220 buy-in tournament on Saturdays.
Play on Reliable Poker Platforms:
Michigan Gambling Halls and Poker Halls
We mentioned in the introduction that in 2019, the state of Michigan would make online poker legal.
We also mentioned that the much-anticipated launch of online poker in Michigan has not yet occurred. Launch predictions had previously ranged from late 2020 to early 2021. Revenue from online gambling increased dramatically during the coronavirus pandemic, prompting state officials in Michigan to act swiftly to curb the practice.
Similar to the situation of poker in Delaware, we do know that only land-based casinos that have obtained the proper licensing will be able to provide online gambling. Here, brick-and-mortar casinos typically form alliances with large, established online poker operators (i.e KKPoker) to provide their customers with access to the game via the web.
It wasn't until February of 2021 that all of the hard work paid off. When PokerStars MI debuted, it became the first online poker room available to residents of the state.