Poker in Hawaii
In 1959, Hawaii became the 50th and final state to join the Union. Although it is a popular tourist destination, the state is among the strictest when it comes to gambling. Just two states, Hawaii and Utah, have laws that explicitly forbid casinos and other forms of gambling. In every other case, either a set of exemptions, such as those for Native American casinos, or a licensing system is in place. Gambling industries typically thrive in high-visitor-density countries and locations; Hawaii is an exception. Hawaiians are opposed to casinos because they don't want the islands' relaxed, family-friendly vibe to change. Thus, you can expect that establishing poker in Hawaii won't be easy.
The ban on gambling is strictly enforced in the Aloha State. Back in 1986, the police on Oahu even went so far as to raid a video game arcade. To everyone's surprise, it was revealed to be an underground gambling den where millions were wagered.
Even bingo has been banned due to the severity of the ban. At the beginning of 2021, a bill was introduced to make lottery games legal throughout the state. The state Senate Education Committee is only currently reviewing the bill; no vote has been taken. If it's approved, it could be the first step for gamblers in Hawaii.
---🔥 Start playing on the softest tables in poker! This agent offers up to 55% Rakeback depending on your weekly rake. The team is available to you 24/7:
A
Telegram -
@FullHouseHelp
A
Whatsapp -
Get Started
As a player with this agency you get the best Rakeback,

guaranteed deposits and VIP service

for anything poker, catered to your needs. ---
Social gambling is all they have until then. Thankfully, the state does not prohibit that. Therefore, private games are permitted, provided no rake is taken, the location is private, and all players are at least 18 years old.
Quick Summary
1.416 million people.
Honolulu serves as the state capital.
Money in U.S. dollars ($)
Location: UTC+10
Hawaii is abbreviated as HI.
Infamous Hawaiian Poker Players
As of right now, Brandon Eisen of Mililani, HI has the most money ever won by a Hawaiian player on Hendon, at $1.751 million. He won the SHRPO Championship for $5,250 at the Seminole Hard Rock Poker Open in Hollywood, FL in August of 2018. So far in his career, his largest live tournament score was $771,444. In 2017 and 2019, he also made the money at the World Series of Poker Main Event.
Second on the list, with $1.721 million in live cashes, is Kainalu McCue-Unciano of Kapolei, HI. The $1,500 NLHE Monster Stack event at the 2009 World Series of Poker was where he won his only gold bracelet and a record-breaking $1.009 million.
Sasha Barrese's birthplace is Maui, Hawaii. She has a strong reputation for her comedic roles, especially in the Hangover films. In addition, she tried her hand at professional poker for a while. A total of $119,945 has been won by her in live tournaments.
When asked their location, only one player in PocketFives' online tournament database identified themselves as being from Hawaii. One "MaRveLz" on ACR and another "Needequityplz" on Pokerhost have won a combined $46,500 in online MTTs.
Join Fishy Tables on Exclusive Poker Clubs
Live poker in Hawaii
Policy Changes Regarding Live Poker in Hawaii
As we mentioned up top, Hawaii is one of only two states where gambling establishments are illegal. Indeed, ever since the islands became a state in 1959, casino gambling has been illegal there.

Off-the-books gambling is defined and punished in Section 712-1220 of the Hawaii Penal Code. Gambling is defined as "the wagering of money or valuables on the outcome of a game of possibility or a prospective contingent event over which one has no control or influence, with the expectation that one or both of the wagerer and the wageree will receive something of value regardless of the outcome of the game, contest, or event."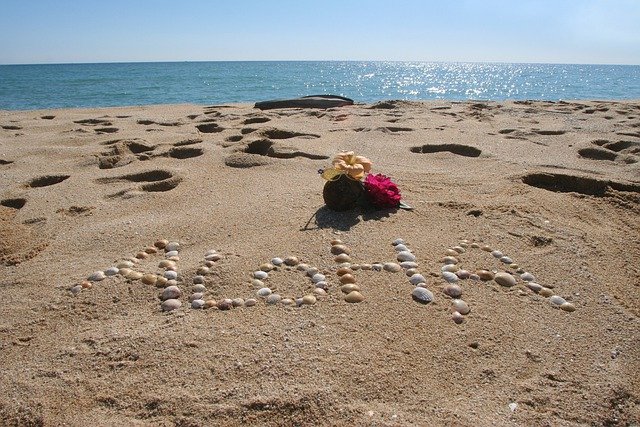 Since gambling is illegal in the state, there must be no regulatory body to oversee the industry.
Social gambling is, thankfully, legal in Hawaii, thanks to Section 712-1231.
Places to Play Poker Live in Hawaii
In Hawaii, your best bet is to host a small, informal game for friends and family.
Because of the islands' remote location, local gamblers don't even have the option of driving to a nearby state where poker is legitimate, unlike those in states where illegal casino gambling is prevalent.
If you're set on a private game, a local firm such in Las Vegas can provide you with professional dealers and all the necessary casino equipment. If they're still around after all these years, it's a good bet that Hawaii residents enjoy using their legal gambling options socially.
Hawaii's Gambling Halls and Poker Parlors
The State of Online Poker in Hawaii
The legal status of online poker in Hawaii is the same as it is in every other state in the United States.
Play on Reliable Poker Platforms:
The criminal code makes no direct reference to online gambling. However, in states where it is not explicitly legalized, it is illegal due to federal laws such as the 1961 Wire Act or the 2006 Unlawful Internet Gambling Enforcement Act.
However, real money poker apps like Pokerrrr2 that operate on a sweepstakes model are completely legal to use in the Aloha State.