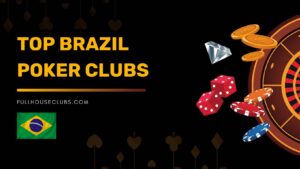 When most people think of Brazil, they picture sunny beaches and exotic vacations. Brazil now has a plethora of online poker sites in addition to samba and sun.
Brazil had made significant progress online by 2021, with players scoring on some of poker's biggest stages. Brazil, which is South America's largest nation, is important to the poker industry there.
When playing online poker, Brazilian players have many possibilities. This page will provide information on the Brazilian online poker industry.
---🔥 Start playing on the softest tables in poker! This agent offers up to 55% Rakeback depending on your weekly rake. The team is available to you 24/7:
A
Telegram -
@FullHouseHelp
A
Whatsapp -
Get Started
As a player with this agency you get the best Rakeback,

guaranteed deposits and VIP service

for anything poker, catered to your needs. ---
Brazilian athletes experience a rise in success
Brazilian online poker players came to the attention of the poker world in 2020 and 2021. Yuri Dzivielevski, the top-ranked online poker player in the world as of September 2021, was one of the guys creating headlines.
By September 2021, Dzivielevski had won more money online than he had in live tournament winnings, around to $1.3 million. He has won on some of the biggest stages in the game, including the World Series of Poker in 2019. He earned $213,750 after reaching the winner's circle in a $2,500 mixed Omaha Hi-Lo, seven-card stud hi-lo.
A year later, he won the $400 PLOSSUS for $221,557 at the WSOP Online at GGClub poker, adding another bracelet to his collection. Partypoker hired Dzivielevski to join its staff in 2021.
In 2021, the WSOP Online and other series at Stars and Party both delivered a large number of Brazilian winners. With athletes like Alexandre Gomes blazing the trail, the nation appears to be generating some genuine contenders.
With $3.7 million in career live poker tournament winnings, he continues to hold the national record. Gomes made history in 2008 by being the first player from South America as well as Brazil to win a WSOP bracelet. The game has become more and more well-liked recently across the entire continent.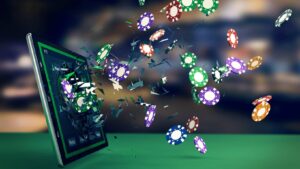 Join Fishy Tables on Exclusive Poker Clubs
Where can Brazilians play online poker for real money?
Fans of online poker in Brazil have a variety of possibilities. Poker platforms are glad to provide a lot of action due to the vast population and are hoping to see the market expand even more.

This has been a success in recent years, and according to some estimates, there are currently up to 10 million players of online poker. There are many websites that accommodate different bankrolls and skill levels. Here are some of the top Brazilian online poker rooms.
GGPoker
When this website first went live in 2014, it initially catered to players in Asia. But since then, it has spread to other areas and now frequently contends with PokerStars for the largest global cash game player base.
The website also started working with the WSOP in 2020 and 2021, making it the first platform that allowed players from other countries to win a gold bracelet online. Players from all over the world compete in Las Vegas every summer in the hopes of taking home one of the hardware prizes as well as a sizable cash prize.
As a regular component of the WSOP Online at ClubGG, bracelets are now frequently offered online. Brazilian players, who can also compete and have had success recently, have benefited greatly from that.
Additionally, GGPoker is the only international website that allows players to participate in online competitions for WSOP Circuit championship rings. All of these events, as well as countless other tournaments and cash games, are open to players in Brazil.
Players have grown to enjoy GGPoker's software, which has received extensive advertising from GG ambassador Daniel Negreanu and other promotions.
Felipe Ramos, a prominent member of the ranks of GG's ambassadors, is a Brazilian poker player. Ramos has internet winnings in addition to $2.6 million in live tournament winnings. Additionally, he has a sizable social media fan base and frequently streams his gameplay on Twitch.
PokerStars
PokerStars, the most well-known poker brand in the world, gives players a variety of opportunities to get in on the action. The website is broad and accessible in many different nations and languages.
Brazil is one of those nations, offering residents there a simple way to play. The company was founded in 2001 as a result of poker players who developed software to draw in new customers. Some of the key characteristics include:
Play on Reliable Poker Platforms:
There are a variety of daily tournaments available with a range of buy-ins, including the $215 PokerStars Sunday Million, the first of its kind.
Cash games: There is a ton of action, and players won't get bored because to the variety of stakes and poker types offered.
Major tournament series: PokerStars hosts a number of well-liked competitions, including Bounty Builder Series, World Championship of Online Poker, and MicroMillions. Numerous permutations and buy-in options are available to players.
Sit and gos: Usually consisting of only one or two tables, sit and gos are the "way to go" for tournament poker fans who are short on time. These minor competitions provide a simple and practical way to join in the fun.
Other choices abound at PokerStars. Zoom poker may be a fantastic option for people who like to play poker while on the go. After folding a hand, you move on to the following table.
Spin and go's are a fantastic substitute for individuals who are pressed for time. The prize pool is first determined by the players spinning a wheel. These three-player, winner-take-all tournaments draw participants with rewards that range from double your buy-in to 10,000 times your investment.
To keep users interested, the website frequently introduces new games including "Showtime Hold'em" and "Swap."
Another attraction for players is the website's usability. The software is simple to use and provides a stress-free experience. Players can use a computer or a mobile device to visit PokerStars. Poker players can choose from a range of options in addition to the online experience. These range from well-known variants like Hold'em and Omaha to less well-known ones like Badugi and Five-Card Omaha.
There are also other deals available all year long. For instance, those eliminated from important tournament series can participate in Second Chance Freerolls, and some series, like the Grand Tour and Stadium Series, are popular with sports enthusiasts.
Flutter Entertainment, formerly known as Paddy Power Betfair, includes PokerStars in its portfolio. Flutter, which also owns FanDuel, FOX Bet, and Sky Bet, is traded on the London Stock Exchange. PokerStars has also stepped up its outreach to Brazilian players. For many years, the website has supported the Brazilian Series of Online Poker. The website also features André Akkari and Rafael Moraes, two Brazilian professionals.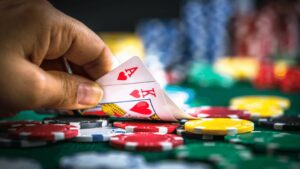 What age is it allowed to gamble in Brazil?
In Brazil, there are no authorized casinos. However, the minimum age to wager on lotteries and attend horse races is 18. That typically also applies to playing poker online.
Making deposits, withdrawals, and opening an account
It's easy to open an online poker account. The websites we've discussed here offer a range of security precautions to players. The websites must adhere to regulations on the security of player funds and personal information because they are governed by gambling commissions in multiple different countries. They make deposits using secure means like wire transfers, bank transfers, e-wallets, bank cards, and e-checks.
Brazil's mobile poker
The bulk of the poker sites mentioned above are also accessible on mobile platforms. Modern HTML5-enabled websites also have a responsive mobile platform that functions on smartphones and tablets. Users of the mobile platforms for Android, iOS, and Windows will discover that playing poker on these devices is a seamless, hassle-free experience.
Additionally, some poker websites have their own apps that you may download simply going to the app store for your software.
Brazilian gambling and poker regulations
Brazil, which has a population of about 211 million, is the sixth most populated nation in the world. That makes it a sizable market for online poker clubs and agents to tap into, and more have done so over the past few years.
However, the nation has certain unique gaming rules. Since 1941, gambling has been largely prohibited. But there are certain exceptions to the rule, as with most rules. Horse racing is still permitted and is controlled by the government. Additionally, state-level lotteries are now permitted after a judgement by the Supreme Federal Court in 2020, which had previously been a federal monopoly.
In 2018, sports betting became accepted. In Brazil, which views fantasy sports as a game of skill, they are likewise permitted and have been since they gained popularity.
Fortunately for card players, poker is accepted as a lawful skill-based game. There are a few restrictions, though. Poker functions much more like a sport than a typical gambling game. Due to the country's prohibition on traditional casinos, the game is increasingly popular in clubs. Some of the biggest cities in the nation now have a proliferation of card clubs. Even the PokerStars-sponsored Brazilian Series of Poker allows players to compete.
Additionally, the Latin American Poker Tour has visited the nation. Poker is lawful in private settings like home games since Brazilian law generally views it as a social game. Over the past few years, the game's popularity has considerably increased.
There is also the option for those seeking even more activity in larger casino-style settings. In Uruguay, where there are multiple casinos and a lively poker scene, many players fly south.
The country's gambling laws do not particularly govern online poker, therefore participants from all around the country can play. Although there is some ambiguity surrounding it, participants have continued to join in the online action.
Brazilians can choose from a number of reputable online poker platforms because there are no limits on playing the game there.
Brazilian Poker's Future
As was previously mentioned, the Brazilian government is considering adopting legislation that would make it lawful for gambling firms to operate there. There are currently no modifications made to this law. However, legalizing gambling might be a significant move for the nation's economy and gambling sector.
On the other hand, the offshore online poker market is growing, and Brazilian players are signing up on these websites at an increasing rate. Nothing is expected to change anytime soon.